Bey's Soup is a classic Bosnian chicken and okra soup, simmered for a time and then thickened. Today's contemporary version is perfect for warming up on a cold, rainy afternoon.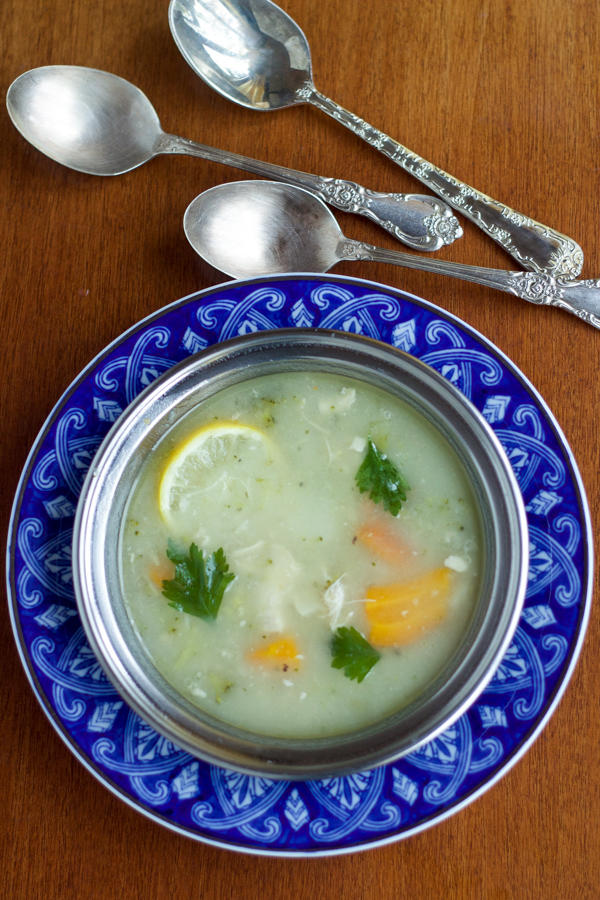 I promised no more soups, and effectively lied to you. But you'll have forgiveness in your hearts when you see this modern take on a traditional favorite. You see, today we're doing Bey's soup. Smooth, creamy, deep Bosnian soup that will warm up your soul. Beys were province governors during the period Bosnia was under Ottoman Empire.  As they were royalty of sorts, Beys' menu was rich, and Bey's soup is a perfect example. This thick soup, easily turned into the main meal with an addition of bread and salad. Not to be outdone, the rest of Bosnia soon took to this soup as in Bosnia, historically, regular people ate as well as royalty. (I mean, have you had ajvar (ajver)?)
Two things are important for Bey's soup, and make it different from most other Balkan soups. One is the okra. The second one is the thickener. (You can read more about the benefits of okra here.)
Okra is used a lot in Balkan cuisine. Several meals would be unthinkable without it, Bey's soup being one of them. Pay attention though, as okra comes in a different form in the Balkans. It's smaller than okra in the US as it in a dry form. Once picked, it is strung on a thread and dried. It is sold on long threads. Before it's prepared, it's taken off the thread and boiled in water and lemon juice (or vinegar) for an hour or so. Alternatively you can soak it overnight. If you're working with fresh okra you should do this also, with whole or diced okra.
I think you'll really like this one!
Print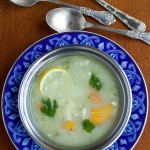 Bey's Soup (Begova Čorba) Recipe
Author:

Prep Time:

10 mins

Cook Time:

100 mins

Total Time:

1 hour 50 mins

Yield:

6

1

x

Category:

Appetizer
---
Scale
Ingredients
2

chicken leg quarters

2

carrots (large, diced)

1

–

2

celery sticks (or

1

celery root)

1/2

bunch parsley

1/2 tsp

ground pepper

1

handful okra (cut into rounds if it's not Balkan okra)

1 tsp

seasoned salt

2 tbsp

flour
(Optional) 1 egg yolk
(Optional) 1 teaspoon sour cream
---
Instructions
Prep okra ahead of time by boiling it in water and lemon juice for an hour or soaking it in the same.
Place the chicken, carrots, celery sticks (root), 1/4 bunch parsley, okra, salt and pepper in a pot, cover with 6-7 cups of water, and cook on high heat until it boils. Lower to medium heat and cook for another 70-80 minutes. Occasionally replenish with (warm) water so that the level of water is about the same throughout cooking.
Take the chicken, celery, and parsley out. Remove chicken skin and bones, dice the meat, and then return it to the pot. (You can also take the carrot out and cut it up into even smaller pieces, or mush it up and return to the liquid.)
Place the flour and some water in a smaller cup, then mix well so there are no bubbles. Add the mix to the soup so that it thickens it. Let it simmer on high for 5-10 minutes.
Dice the remaining, fresh parsley and also add to soup.
(Optional) Mix egg yolk and sour cream in a cup, and then pour into the soup, and simmer another 5 min.
---