Dinstani špinat, profinjen način da jedete više lisnatog povrća. Ovaj baršunasti prilog zahtjeva minimalno pripremanje i gotov je za 25 minuta.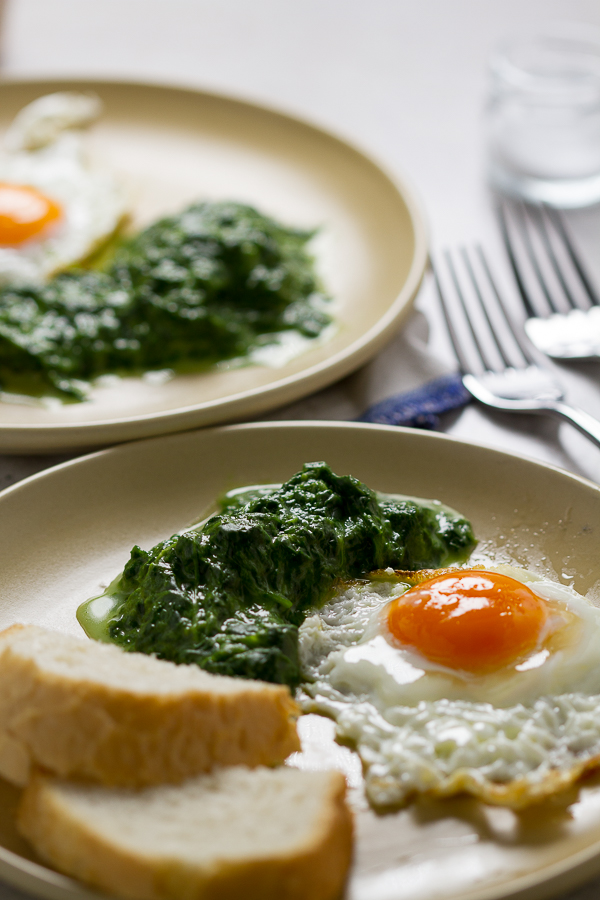 Tu i tamo nađem sebe kako tražim recepte za jela koje bih nekom logikom već trebala znati pripremiti.   Neki prilozi uz koje sam odrasla, koji izgledaju jednostavno, ali shvatim da nisam baš stručnjak za njih.
Kažu da su detalji najvažnija stvar, a ja nisam detaljno orijentisana.
Da bih se suprotstavila ovome počela sam se baviti jednostavnijim stvarčicama, praveći male korake da ojačam svoje znanje. O kojim jednostavnim stvaričicama je riječ? Pa nešto kao salata od pečenih paprika sa bijelim lukom. Zatim najlakši način da se napravi dobra zdjela riže. Džem od samo tri sastojka, koji čak i sa svojom šećernom izdašnosti prevazilazi bilo kakav džem koji ćete kupiti u prodavnici. Kokice od kukuruznih zrnaca u velikoj šerpi punoj ulja.
Ali to je i dinstani špinat. Znate, onaj baršunasti prilog koji je tako blagog, bogatog ukusa da ide uz sve: uz jaja, meso, hljeb. On čak i pire napravi još mekanijim, i raznježi teleće pečenje. To je jedan prilog koji zaslužuje još više pažnje nego mu dajemo.
Na kraju ispade da je proces prost. Ali ako se ne pobrinete o detaljima, nećete dobiti željeni rezultat. Svjež špinat morate dobro očistiti i oprati (ne žurite). Zatim ga dovedite do vrenja, i pustite da vrije čitav minut. Kada ga iscijedite, nasjeckajte ga na sitno, i dinstajte na zapršci od putera i brašna. I na kraju dodajte mlijeko.
Koje jednostavne priloge vi pravite?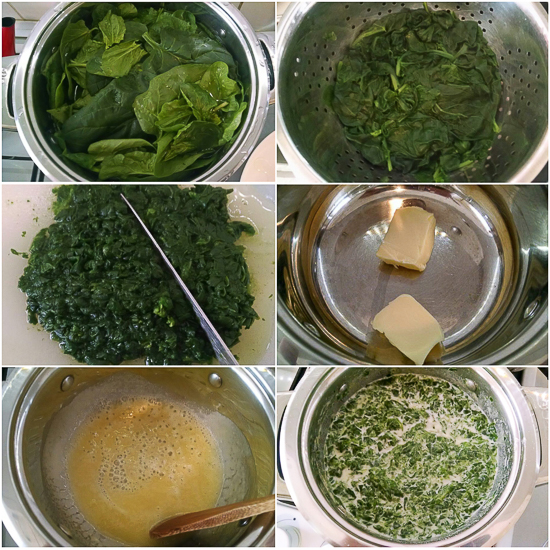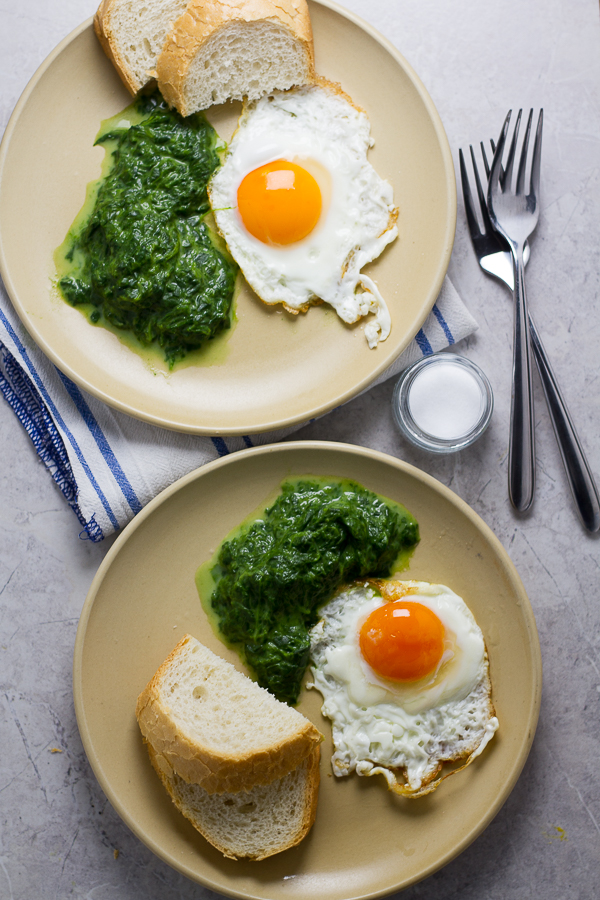 Print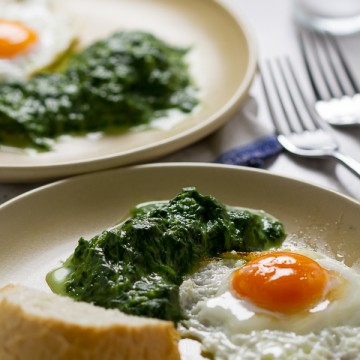 Brzi Dinstani Špinat
Author:

Balkan Lunch Box

Prep Time:

5 mins

Cook Time:

20 mins

Total Time:

25 mins

Yield:

4

1

x

Category:

Prilog
---
500

grama svježeg špinata (pažljivo očišćenog, opranog)

2

supene kašike putera

2

češnja bijelog luka (nasjeckan)

1

supena kašika brašna

200

mililitara mlijeka

1

čajna kašika soli
---
Instructions
U većoj šerpi potopite špinat u dosta vode i pustite da proključa na najjačoj temperaturi. Ostavite da ključa oko minut. Procijedite i sitno nasjeckajte.
U manjoj šerpi zagrijte puter. Kad se puter istopi, dodajte bijeli luk i miješajte. Zatim dodajte brašno i brzo miješajte da se ne zgrudva. Kada zaprška porumeni (za 1 do 2 minuta), dodajte špinat. Dobro promiješajte. Dodajte mlijeko i so, pa ponovo promiješajte. Pustite da provri. Ostavite da vri oko 2 minute. Isključite.
Poslužite dok je toplo.