What do you make for dinner if all you have are a few eggs, flour, and some chicken breast... and less than an hour to make it? A Bosnian sort of chicken pot pie (lovingly nicknamed chicken "bump" pie) of course! This one is even tastier than the first version!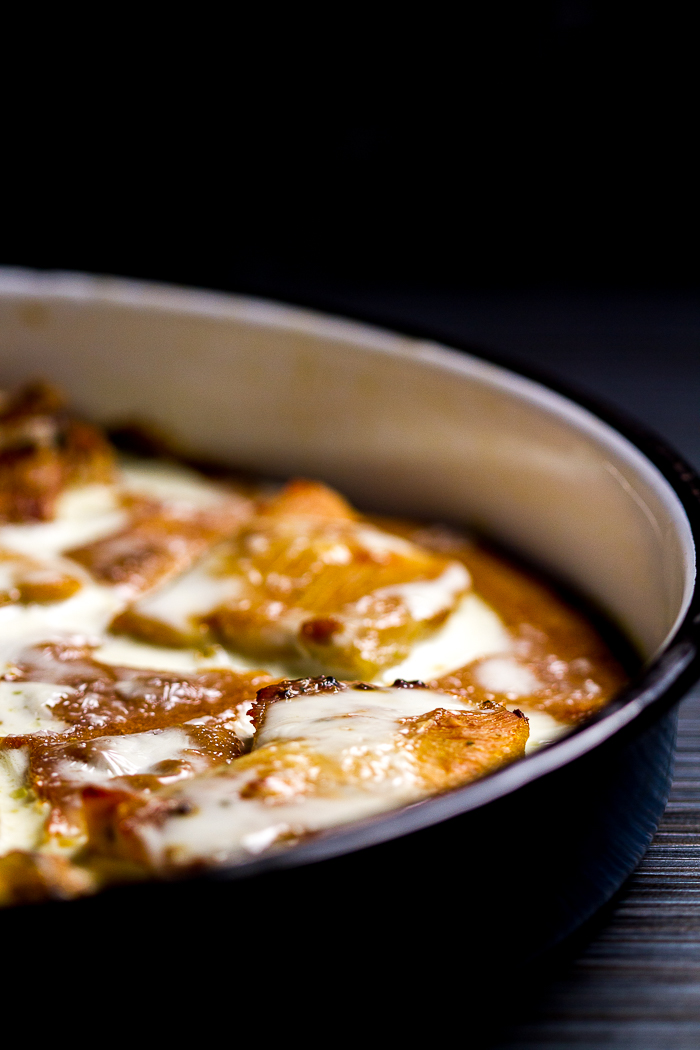 We've done the chicken bump pie before. And it turned out great! But I experimented a little bit and what came out was an even tastier, fluffier, and quicker meal that you're gonna make over and over again, I promise!
As a refresher, chicken bump pie is kind of like Bosnian chicken pot pie. It's has a "bump" in the name because the chicken legs stick out from the dough alluding to hand knuckles. It's a delectable one-pan meal, that got you covered for both protein and carbs.
You're welcome to use chicken legs for today's recipe. However, if you want to make it easier on yourself I recommend grabbing some regular chicken breast from the store. You then mix some eggs and flour, add chicken to it, and bake together. What comes out is way more impressive than you'd expect from just a few everyday ingredients.
As I've mentioned before, I'm not big fan of chicken. But there are a few meals I enjoy it in, and chicken bump pie is one of them. Admittedly, it's hard to disregard chicken versatility, the bird is unparalleled in its usefulness. But there's the challenge of getting chicken to be just juicy and soft enough. (Today though, we throw it in a pan for a little while before baking it in the oven, and the result is a smooth pie with soft chicken pieces.)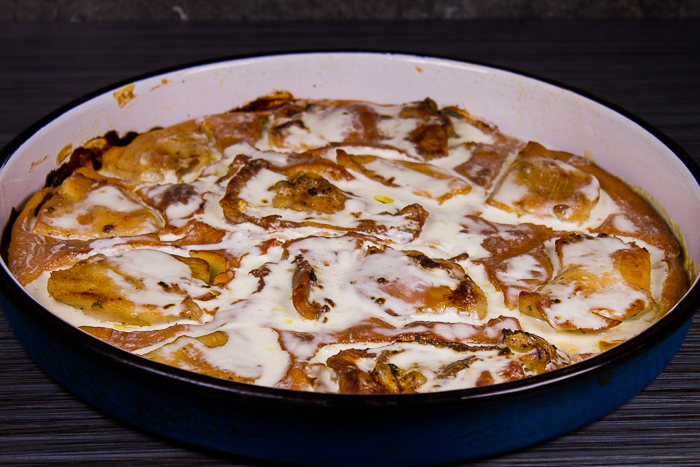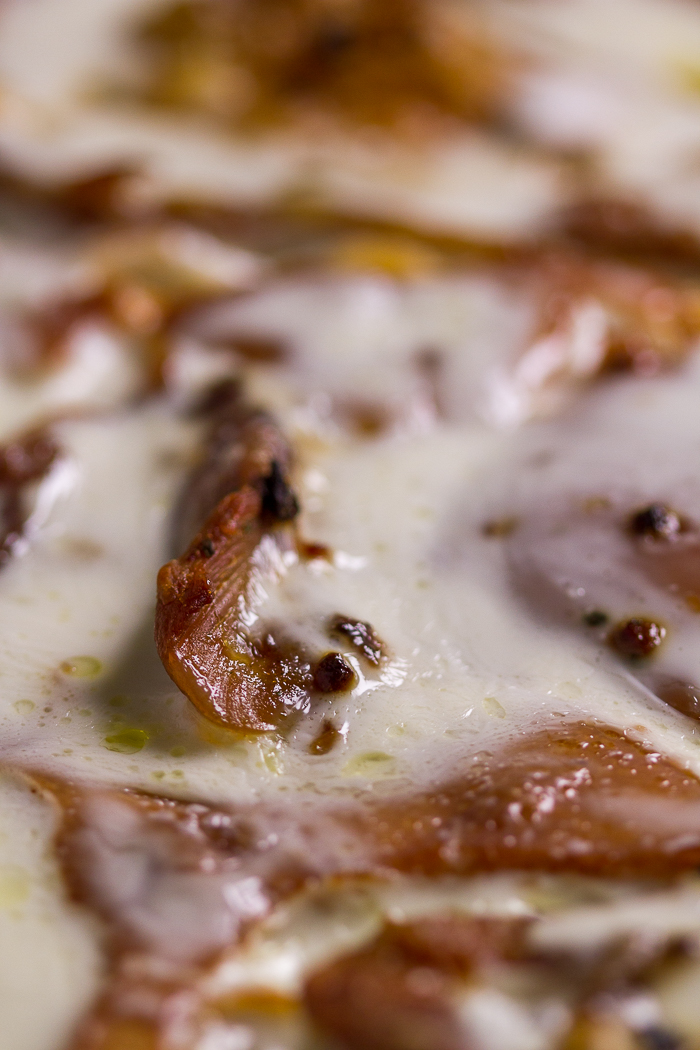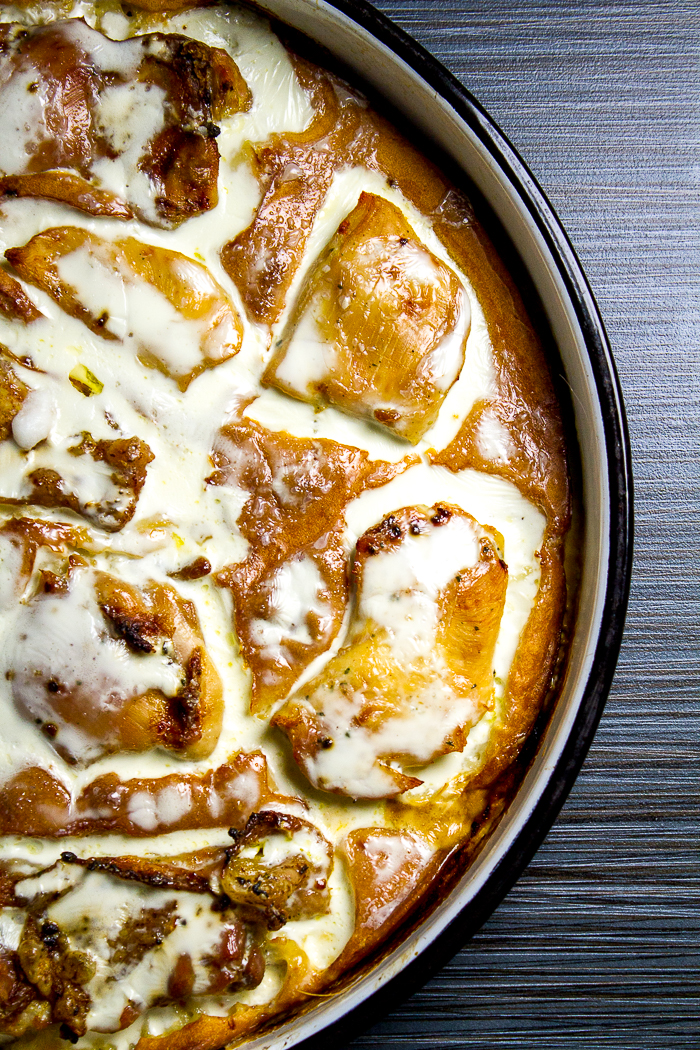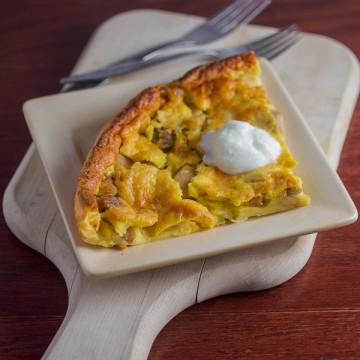 Chicken Bump Pie Version 2 Recipe
Ingredients
12.5

ounces

white flour

¼

teaspoon

baking powder

½

teaspoon

salt

1

egg

3.5

ounces

yogurt

European style or Greek stirred until runny

3.5

ounces

carbonated water

mineral/ soda water

14

ounces

regular water

lukewarm

Oil

1.5-2

pounds

chicken pieces

breasts, legs, or thighs, with skin

1

tablespoon

vegeta

or 1 bouillon cube, crushed

9

ounces

heavy cream
Instructions
In a deep bowl, combine flour, baking powder, salt, and an egg. Add yogurt, carbonated water and water. Mix until completely smooth. (Batter consistency should resemble the American style pancake thickness.)

Season chicken with vegeta.

Heat oven to 485°F.

Oil a baking pan (a round 14-in diameter was used for the recipe), and heat it up in the oven. Once the oil is hot carefully pour batter into it evenly. Top with chicken pieces and return to the oven.

Bake for 25 minutes. Lower temperature to 395°F and bake additional 15-20 minutes.

Top with heavy cream and bake an additional 5 minutes.

(Optionally) Serve with sour cream.