What do you make for dinner if all you have are a few eggs, flour, and some chicken breast... and less than an hour to make it? A Bosnian sort of chicken pot pie (lovingly nicknamed chicken "bump" pie) of course! This one is even tastier than the first version!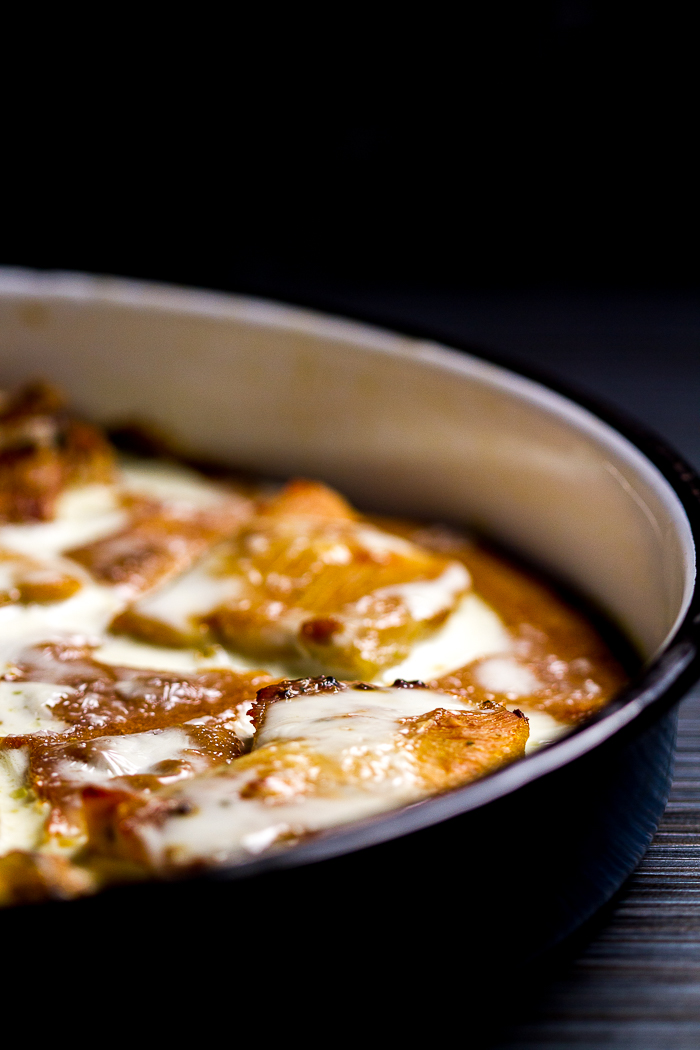 (BOSANSKI)

We've done the chicken bump pie before. And it turned out great! But I experimented a little bit and what came out was an even tastier, fluffier, and quicker meal that you're gonna make over and over again, I promise!
As a refresher, chicken bump pie is kind of like Bosnian chicken pot pie. It's has a "bump" in the name because the chicken legs stick out from the dough alluding to hand knuckles. It's a delectable one-pan meal, that got you covered for both protein and carbs.
You're welcome to use chicken legs for today's recipe. However, if you want to make it easier on yourself I recommend grabbing some regular chicken breast from the store. You then mix some eggs and flour, add chicken to it, and bake together. What comes out is way more impressive than you'd expect from just a few everyday ingredients. 
As I've mentioned before, I'm not big fan of chicken. But there are a few meals I enjoy it in, and chicken bump pie is one of them. Admittedly, it's hard to disregard chicken versatility, the bird is unparalleled in its usefulness. But there's the challenge of getting chicken to be just juicy and soft enough. (Today though, we throw it in a pan for a little while before baking it in the oven, and the result is a smooth pie with soft chicken pieces.)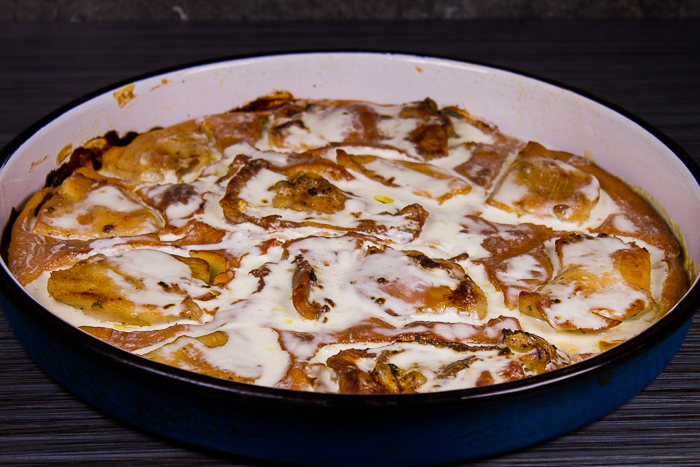 Then there are the small associations that jump up from bits and pieces of people's lives that color one's perception even regarding something as simple as a chicken.
A while ago there was an old engineer that lived in my parents' building. It was my dad who caught wind that the old man - well into his retirement years - was on a verge of starvation for some time. The man lived alone. The retirement money was laughable and late, there was always more month at the end of the money. He was the perfect example of one of those numberless folks one passes by on the street, unaware and unwilling to get close to their world, for fear some of it may rub off. No, the world of youth is far too arrogant about human condition because negative thoughts, naturally they bring bad things along; so one pushes down any inclination that our potential is probably closer to becoming the old man with a small pension, flirting with hunger than a happy, healthy, productive, satisfied 70-something year old.
Old man's wife had probably been a magician like most women of her generation. They pulled things out of thin air, and made what was needed appear from nowhere a little bit at a time. His little family was perfect, and they made do, him and his wife and son and another son. There was always enough but just enough because the times were good, but not great.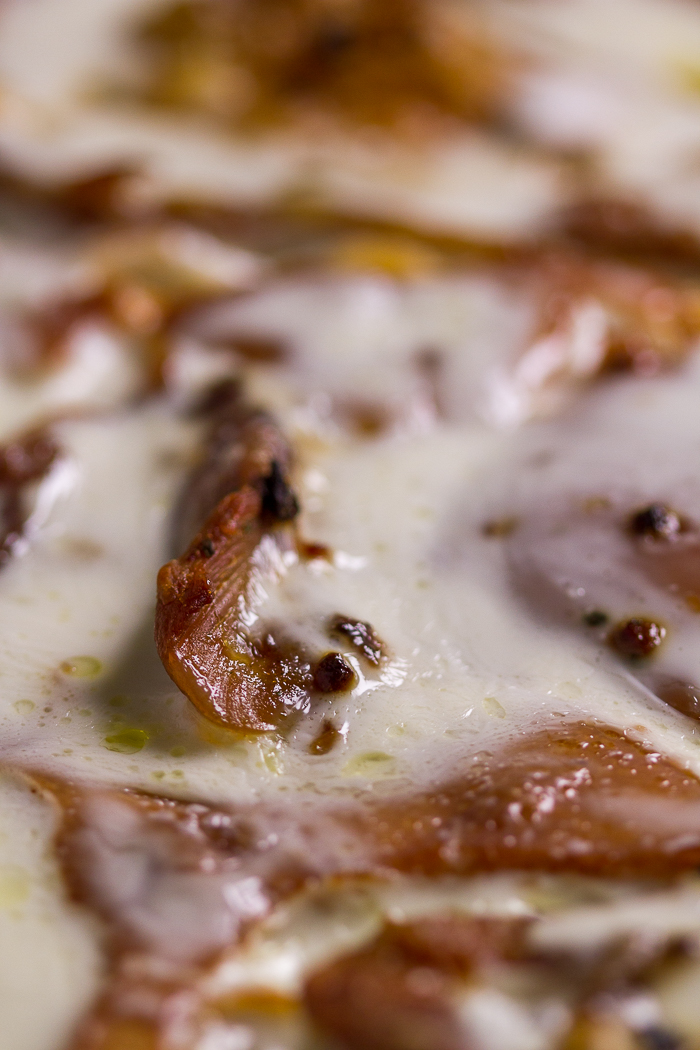 Unfortunately, by the time my dad started to visit the old man, (during which time they played chess and dad let the old man indulge himself in repetition of old tales, relieving the days when the old man was young, tall, imposing and handsome, when he was respected at work and work had meant something, when there were factories, when there was order, there was society and culture), she had moved to the happy hunting grounds. By then the children had long moved out. They visited rarely. So rarely that my dad (a man who was not prone to meddling in anyone's affairs), accosted one of the sons upon seeing him tipsy for on a Sarajevo street, and demanded he stop being a dumbass and go check up on his father every once in a while, while there was still time.
And now the old man was left to fend for himself. He never complained about the poverty. Or lack of company. Or children. But he relished those times when he could talk, and play chess. He had too, albeit a little later in life, become a magician, also by need more than a choice. And he pulled things out of thin air, but with a lot more difficulty than his wife, because by this time the times were fair, but not good.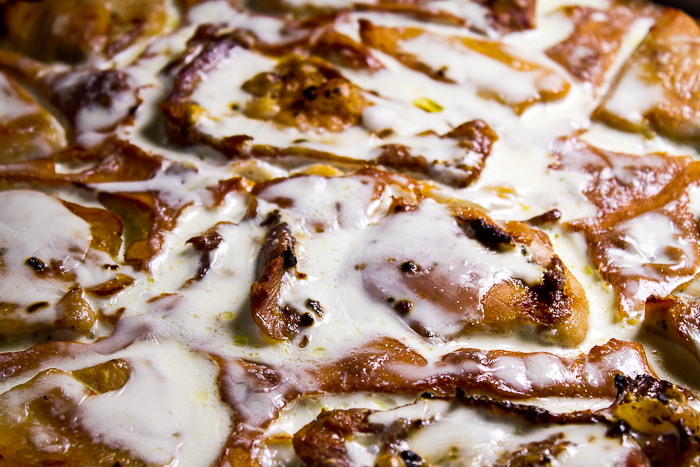 What remains in my memory are not the stories he shared with dad, of the times when things were in good order. Instead, it was the time he showed a few chicken bones to my dad, his dinner for that Saturday's night. He had bought a chicken at the beginning of the week. Judging by the small bones it was a bird of a mediocre standard and small stature, but it was what he could afford. He baked it on Monday, and ate it through Thursday for every meal. First came off the legs, and the wings, then the back. Then white and dark meat from inside. Then the tendons, and insides, and scraps. Those days he could buy bread he ate the chicken in a sandwich. When he couldn't he ate the meat by itself. By Friday morning all there was there were the bones, and he man prepared soup with them. He ate that Friday and Saturday. Saturday evening was an evening on sucking on the remaining bones. Sunday was a day of hunger, and thoughts of Monday. And then another week, and another… One little bird at a time.
So even I have developed an appreciation for this bird, especially when I think about an old man somewhere, in my Bosnia or some other Bosnia, making it through the week with a small pension, and dreams of the past life when life was full and successful, counting the bones until the next Monday when the new chicken arrives.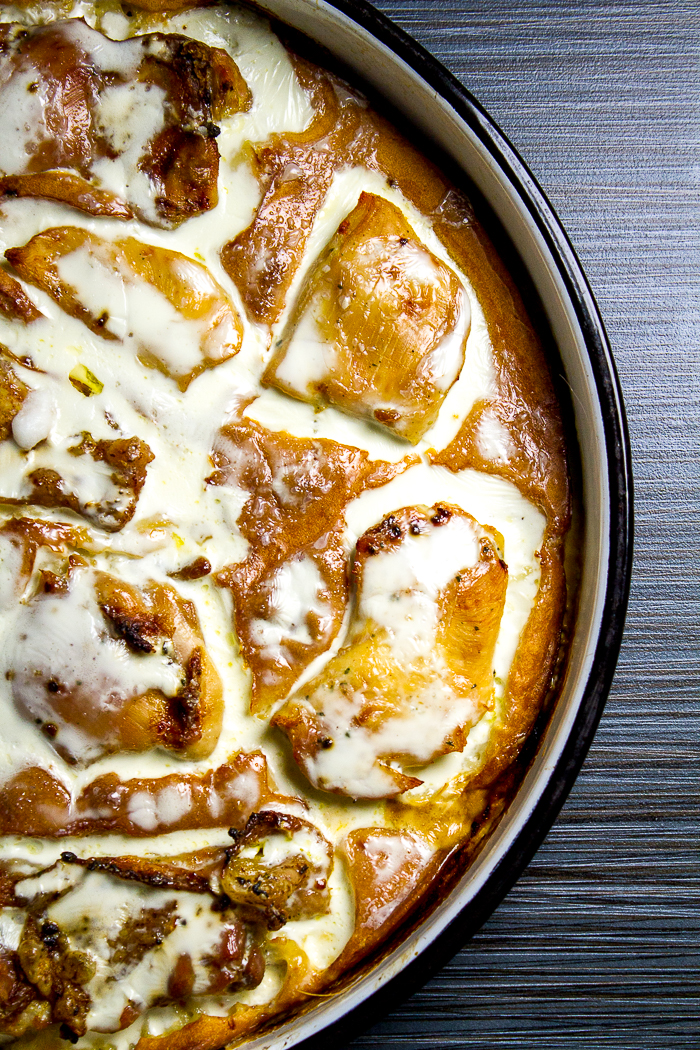 Print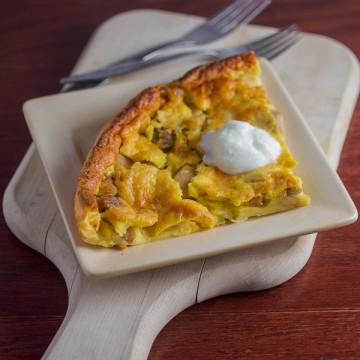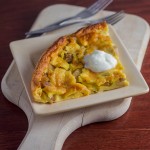 Chicken Bump Pie Version 2 Recipe
Author:

Balkan Lunch Box

Prep Time:

10 mins

Cook Time:

50 mins

Total Time:

1 hour

Yield:

4

1

x

Category:

Main Course
---
12.5 ounces

white flour

¼ teaspoon

baking powder

½ teaspoon

salt

1

egg

3.5 ounces

yogurt (European style or Greek stirred until runny)

3.5 ounces

carbonated water (mineral/ soda water)

14 ounces

regular water (lukewarm)
Oil

1.5

-

2

pounds chicken pieces (breasts, legs, or thighs, with skin)

1 tablespoon

vegeta (or

1

bouillon cube, crushed)

9 ounces

heavy cream
---
Instructions
In a deep bowl, combine flour, baking powder, salt, and an egg. Add yogurt, carbonated water and water. Mix until completely smooth. (Batter consistency should resemble the American style pancake thickness.)
Season chicken with vegeta.
Heat oven to 485°F.
Oil a baking pan (a round 14-in diameter was used for the recipe), and heat it up in the oven. Once the oil is hot carefully pour batter into it evenly. Top with chicken pieces and return to the oven.
Bake for 25 minutes. Lower temperature to 395°F and bake additional 15-20 minutes.
Top with heavy cream and bake an additional 5 minutes.
(Optionally) Serve with sour cream.
---