Chocolate Mousse: chocolate heaven made with very fresh eggs and a few ingredients you already have at home.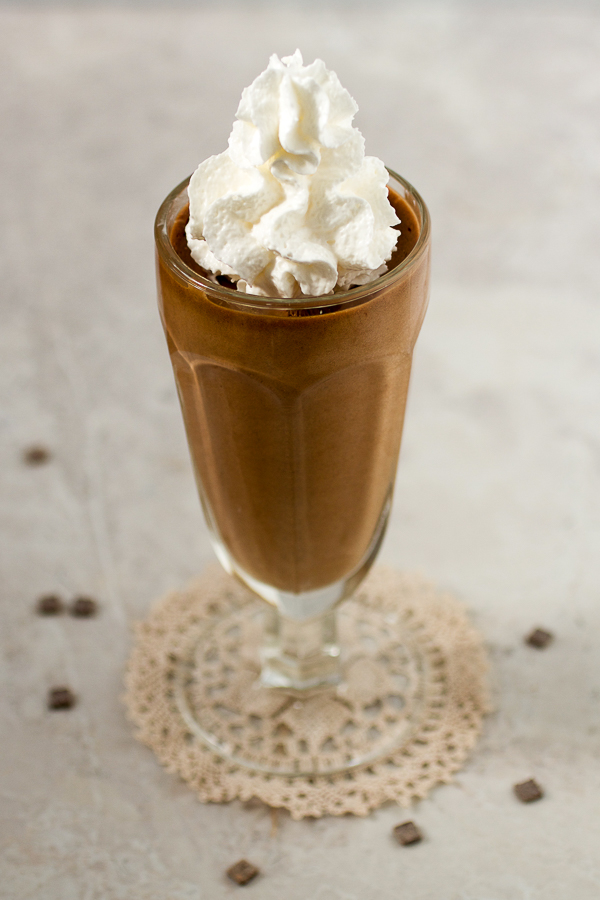 Chocolate mouse is simple enough to make.
But you must have organic eggs. If possible, buy them directly from egg farmers. You see, there is no thermal processing required for this recipe.
In short, the eggs are used raw. So you want to acquire them from as close to their natural habitat as possible.
I got the eggs from Jajce.
Jajce (which autocorrect keeps changing to Jaycee, but the pronunciation is not even close) is a small, historic town in Bosnia famous for two things.
(If you spoke any of the ex-Yu languages this would be funny to you, as Jajce also means "a small egg".)
First thing Jajce is famous for is hosting second Anti-Fascist Council for the National Liberation of Yugoslavia meeting (AVNOJ for short).
Three things were accomplished: 1. Federal Yugoslavia was created.  2. National Committee to liberate the country from Nazis was also formed. 3. Tito was proclaimed Prime Minister and Marshal of Yugoslavia.
The agreements laid foundations for Yugoslavia we knew from 1940s to late 1980s.
Not bad for a two day meeting!
Back in the day when I was in the corporate world my meetings consisted of people disagreeing on presentation covers, and screaming at projectors.
Second thing Jajce is famous for is its Pliva waterfall.  
But I didn't go to Jajce for either one.
I went to Jajce to see a dentist.
You may be wondering, why Jajce? There are many dentists in Sarajevo. If I wanted to participate in medical tourism there is always Zenica. Zenica's an hour and a half closer than Jajce.
But neither have doctor K.
Doctor K is a family friend. He and dad knew each other for decades. They also did many surgeries together. Mr. K is not just a dentist, he's also a maxillofacial surgeon, an orthodontist, and a few more things.
He knows his stuff.  A newspaper recently ran an article about him.  It was titled "The Dentist Who Took Out 1,000,000 Teeth."
More importantly he's a fantastic. Funny. And kind.
You see, my nephew had a complicated tooth issue, and sister wanted someone we could trust to look at it. She couldn't go, so nephew, mom, and I went to Jajce together.
I also had a tooth thing of my own to check out.
About a decade ago, an asshole inadequate dentist put in a filling without completely cleaning out a cavity in my tooth. I found this out a few months ago, when I bit into something hard while eating breakfast.
At first I cursed myself for not mixing pura well enough, thinking it was a stubborn crumb of polenta. Imagine my shock when I looked in the mirror and saw I was missing a tooth!
There was not much bleeding. Just tiny tooth parts hanging amid a large gap.
Now, I don't love dentists.
But my teeth aren't bad. Certainly not "missing a tooth" bad. On the spectrum, my teeth are between Angelina Jolie's and Anna Paquin's teeth.
I brush them at least twice a day. And have a bunch of whiteners too.
I admit, I don't floss often. But I'd like to think of myself as someone at the forefront of modern research. (Remember the new study about flossing uselessness?)
I tried to remember the last time I went to see the dentist. In the period between the asshole inadequate dentist, and my moving to Sarajevo, I went to this Greek-American guy. He was a great dentist.
But I went to him for another reason.
He wouldn't shut up. He was so talkative, I didn't need anesthesia. And anyone who knows me will tell you that's the first thing I ask for when walking into a dental office.
Quick look around the mouth? Anesthesia please. Tooth scaling and polishing? I don't see a needle in your hands, chop chop! Cavity? You got laughing gas?
Talkative Greek-American dentist was a miracle. And along with storytelling, he had another thing going for him.
He wasn't pushy.
He let a cavity go if it wouldn't make damage anytime soon. He's had this one cavity since 1973. It was still doing fine when he showed it to me in 2013.
He wasn't there just to make a profit. Like Mr. K, he was a human being.
A human being who about two or three years ago lost his wife. And completely stopped coming to work.
But it's now 2016. I'm in Sarajevo. I have no dentist. I have no tooth.
So I went to the nearest dental office and they took me in the same day. A dentist from the practice took out remaining tooth parts. Then she healed the root canal. She did excellent work.
However, when we talked about ordering a fake tooth for the gap, I realized there was the price and there was the "Sarajevo girl returning from America" price.
This was confirmed later when nephew and I compared receipts for more or less the same thing at the same office. My bill was 48% higher.
As a matter of principle I won't go to that dental office again.
My nephew's issues were more on the dental and less on the moral side, and thus a visit to Mr. K and thus Jajce, was in the cards.
When we arrived there it was dental heaven. It was a Saturday. I got anesthesia right away. Mr K talked about dad, and took care of a cavity I didn't know about.
When I wasn't looking he also took out a wisdom tooth that was preparing to cause problems. I'm not sure where the other one went. And we planned out the future for the gap left by my missing tooth.
I'm thinking gold.
And eggs?
Well Mr K got organic, free-range, fresh off the farm eggs from a patient in form of payment. We brought some to Sarajevo with us. And a chicken too.
The chicken ended up in soup. Eggs were used for the mousse.
P.S. For more unconventional desserts, check out the fruit compote and apple and carrot salad.
Print
Chocolate Mousse
Author:

Cook Time:

30 mins

Total Time:

30 mins

Yield:

8

1

x

Category:

Dessert
---
Scale
Ingredients
9 ounces

dark chocolate

2

–

3

tablespoons milk

8

organic eggs (as fresh as possible)

8 tablespoons

powdered sugar

9 ounces

whipping cream
---
Instructions
Break chocolate into parts and place into a pot. Add milk. Melt over very low heat. Set aside to cool off a little bit.
Separate egg yolks and whites into two different bowls.
Take a hand mixer and mix whites on low to medium for several minutes until it becomes completely stiff. Leave aside.
Combine powdered sugar and egg yolks. Mix with the hand mixer for several minutes. Add chocolate and continue mixing. When combined, add whipping cream. Continue mixing. Finally, add stiff egg whites, and mix for another several minutes. All ingredients should now be one smooth mass.
Pour into serving glasses. Leave in fridge to cool for 45 minutes. Consume the same day.
---
Notes
A quick test to see if your eggs are completely stiff is to turn the bowl around after you're finished mixing. If the egg whites stay in the bowl, it's done.