Recept za govedju supicu, infuziju za organizam!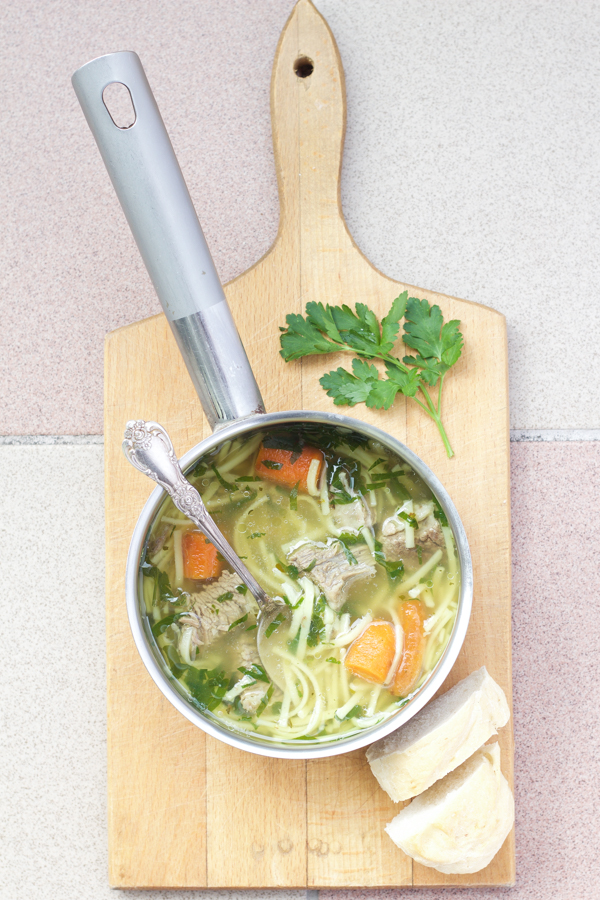 Pema slavnom balkanskom mitu dvije stvari će vas držati u tip-top formi: držanje podalje od "strašnog" propuha i svakodnevno konzumiranje domaće supice. Meni je izbjegavanje strašnog propuha upitno i čini se da ima utjecaj na ljude zavisno od toga da li vjeruju u njega ili ne.
Mojoj sestri, na primjer, dovoljno je da sjedi pored otvorenog prozora oko dvije minute i već sutradan pati od užasne migrene. S druge strane, poznavala sam djevojku iz Norveške koja je u školu dolazila mokre kose svaki dan bez obzira na godišnja doba (ili vremenske (ne)prilike) i uvijek je bila zdrava ko dren. Njen primjer me je doveo da se upitam da li je taj propuh ustvari samo jedan balkanski urbani mit.
Ali, pravilo o dobroj domaćoj supi stoji! Ne doživljavam glavni obrok kao obrok (koji na Balkanu može biti kasni ručak ili rana večera) ukoliko ga ne otpočne jedna dobra supica. Šta je suši bez miso supe? A šta možemo jos reći za pileću supu? To jelo se praktično smatra pencilinom u pojedinim kulturama.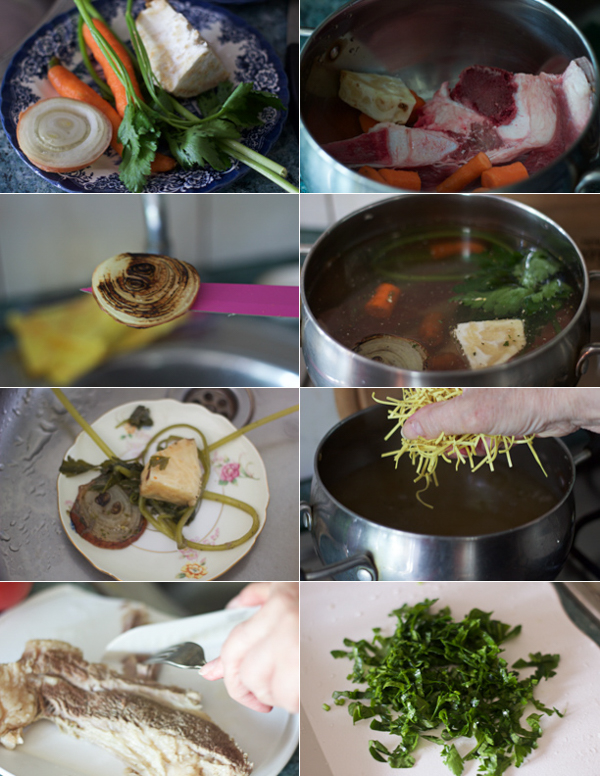 Tek nedavno sam ponovo otkrila neponovljivu govedju supu sa rezancima. Kada nešto odstupa od uobičajenog, čini se mnogo komplikovanijim nego što stvarno jeste. To je važilo i za govedju supu, tako da sam se dugo držala podalje od njenog pravljenja. Današnji recept je recept moje mame koja je kraljica pripremanja supe, i svi u porodici se slažu da pravi infuzije, a ne supe.
P.S. UPOZORENJE! Za sreću, dug život i zdravlje, odmah probajte ove supice: pileća supica sa griz noklicama, klasični talijanski minestrone kao i najdražu tradicionalnu Begovu čorbu!
Print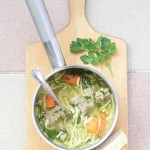 Govedja Supica (Beef Noodle Soup)
Author:

Prep Time:

10 mins

Cook Time:

130 mins

Total Time:

2 hours 20 mins

Yield:

6

1

x
Category:

Predjelo ili Glavno Jelo
---
Scale
Ingredients
500

grama govedjeg mesa sa kostima

2

mrkve srednje veličine

2

celera ili 1 korijen celera

2

pregršta peršuna

1

supena kašika soli
biber po želji

1/2

luka

2

šacice rezanaca za supu
---
Instructions
Govedinu, mrkvu, celer, so, biber i jedan pregršt peršuna staviti u posudu za kuhanje i zaliti sa 2 litra vode. Zapecite luk sa jedne strane tako što ćete ga direktno staviti na plamenik štednjaka na par minuta, a zatim dodati ostalim sastojcima supe.
Kuhati do ključanja, a nakon toga smanjiti temperaturu i pustiti da se krčka oko 2 sata. Povremeno dodati vruću vodu po potrebi da nivo vode u šerpi ostane otprilike isti.
Izvaditi meso i mrkvu. Meso odvojiti od kosti i izrezati na komade. Ove sastojke ostaviti po strani.
Izvaditi celer, luk i peršun. Oni nam više neće trebati.
Supu presuti u drugu posudu za kuhanje, te ponovo vratiti govedinu i mrkvu u istu. Preostali peršun isjeckati i dodati u supu. Dodati dva pregršta rezanaca za supu. Kuhati još 10 minuta.
---