Kontroverzna, fantastična, pileća džigerica: ako je prije niste probali zavoljećete je. Ako je već volite, zavoljećete je još i više.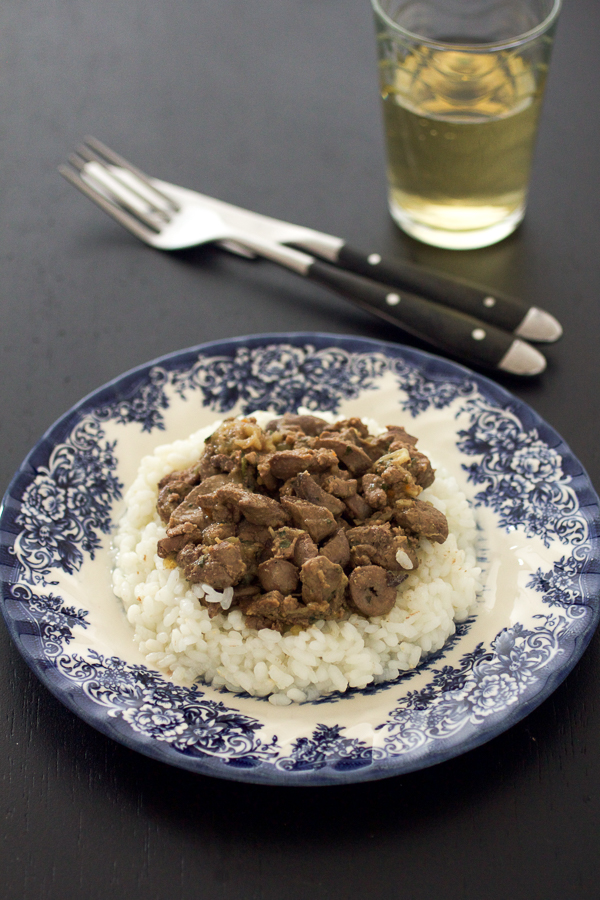 Kad sam učila da kuham, kuhala sam užasno. Sjećam se da sam često pravila neki sos za koji sam mislila da je odličan. Sastojao se od paprika koje sam dinstala toliko dugo, i sa toliko mnogo vode, da bi im se koža potpuno podigla.  Naravno, bile su bljutave. Napravila bih i neku tjesteninu, i prelivala je sa ovom grozotom. Strašno!
Mora da je fakultetska atmosfera uticala na lošu ishranu. Mada smo imali više kuhinjske opreme od većine kuhinja na svijetu, svi smo čekali praznike da odemo kući i dobro se najedemo. Glad je uticala na to da kad bih pripremala tu strahotu od sosa imala sam bar dva, tri volontera koji su ga halapljivo jeli. Zahvalna sam im što nisu uništili moje kulinarske aspiracije jer BLB-a u protivnom ne bi bilo.
Međutim  postojao je jedan sos koji sam svaki put 'ubola'. A to je bio sos od pileće džigerice. Jeftin. Prelagan za pripremiti. A išao je uz sve: hljeb, rižu, krompir pire, jaja, tjesteninu, ukratko šta god vam je moglo pasti napamet. Ovaj sos je toliko svestran. Dovoljan za doručak, kao i za ručak ili večeru. Pileća džigerica ne ostavlja onu težinu u stomaku koju osjećate poslije ostalog mesa.
Primjetila sam još tad da su se ljudi komešali kad bih spomenula od čega je, mada nisu mogli opovrnuti njegov ukus.
Uvijek su mi bile simpatične ljudske granice kad su životinje u pitanju. Većina nas bez problema nosi životinjske organe, kao recimo kožu koja je najveći organ na sisarima. Mnogi od nas jedu i životinjske mišiće i masti. Ali, kad spomenemo interne organe, svi se meškoljimo.
Nisam to shvatala. Ali sam prestala spominjati od čega je sos napravljen.
I ja imam svoje granice. Ne mogu se danas zamisliti kako jedem mozak. Ali prije pet godina nisam mogla zamisliti da ću jesti prijesnu ribu, a sad sanjam o sušiju kao da sam Jiro-ina kćerka. Važno je ponekad pomjeriti te granice.
Sa tom misli vas danas i ostavljam, s nadom da ćete probati pileću džigericu. Možda vam baš ona promijeni čitav koncept jela.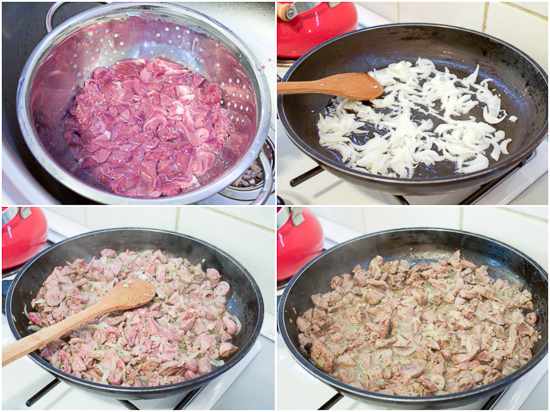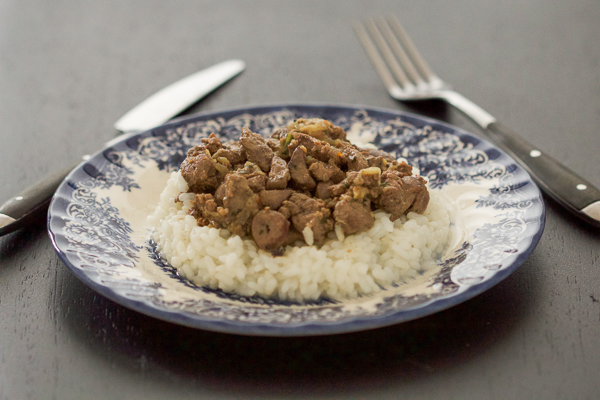 Print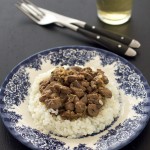 Pileća Džigerica
Author:

Prep Time:

10 mins

Cook Time:

25 mins

Total Time:

35 mins

Yield:

6

1

x

Category:

Glavno Jelo
---
Scale
Ingredients
2

češnja bijelog luka (sitno nasjeckan)

2

luka (oguljen, nasjeckan na polumjesec)

500

grama pileće džigerice (očišćena, krupno nasjeckana)

1

supena kašika vegete (ili

1/2

supene kašike soli)

1

supena kašika peršuna (sitno nasjeckan)
Ulje
---
Instructions
U dubljoj tavi naspite ulje i zagrijte na najjačoj temperaturi. Dodajte luk i bijeli luk i dinstajte dok se ne kristalizuje. Ako je potrebno, dodajite po malo vode.
Dodajte džigericu i začine pa smanjite temperaturu na srednje. Dinstajte oko 20-22 minute, ali dodajite oko 300-400 mililitara vode tokom dinstanja, pola poslije deset minuta, a ostatak dvije tri minute nakon toga.
Servirajte uz rižu, tjesteninu, jaja ili krompir pire.
---
Notes
VARIATIONS:
Bezglutensko: koristite bezglutenski puter umjesto suncokretovog ulja.
Keto: začinite sa solju i biberom umjesto vegetom/ kockom za supu.
Low carb: koristite puter umjesto suncokretovog ulja.
Paleo: umjesto suncokretovog, koristite mast, maslinovo ulje ili kokosovo ulje. Zamijenite vegetu solju i biberom.