If you like rice, you'll love today's red pilaf with turkey breast chunks: original, flavorful, and most importantly, it takes less than 30 minutes from start to finish. 
I've been wanting to make red pilaf since I first read about it in the quintessential Bosnian cuisine cookbook by Alija Lakišić. He describes two ways of cooking red pilaf. One involves a lot of tomatoes, and the other a little bit of paprika. I admit, I was lazy that day. The produce supply was dwindling.
So I went with paprika.
I could say I voluntarily switched up my usual meats so the pilaf would be accompanied with turkey breast. Instead, I fess up, I bought turkey by mistake. Earlier in the week, while at the grocery store, I realized the butcher said turkey breast, not veal, only too late. He presented me with a little pack of meat, already wrapped and price tagged, and I couldn't just return it.
So started the adventure I wasn't sure would end well. The only versions of turkey I ate before were the good ol' Thanksgiving bird, and some slices in a sandwich. But never before did I see an actual turkey breast (it looks pretty much like chicken breast). Deciding to do it the most simple way possible – fry it in a little bit of oil – allowed me to really process its taste.
You want an honest opinion?
The apprehension was unnecessary. The turkey breast is very good.
Red pilaf was surprising as well. Paprika gave it a smokey aroma and taste. It was unlike any rice I've had until then. I'm used to it being plain, or infused with fajita seasonings. This rice was somewhere in between spice-wise, and a perfect turkey companion.
Many recipes don't come out well. And the first time you make something, there is a possibility of it not coming out quite the way you wanted it.
Red pilaf with turkey breast isn't one of those recipes. It's unfamiliar, but just right. Like an old friend you forgot you had.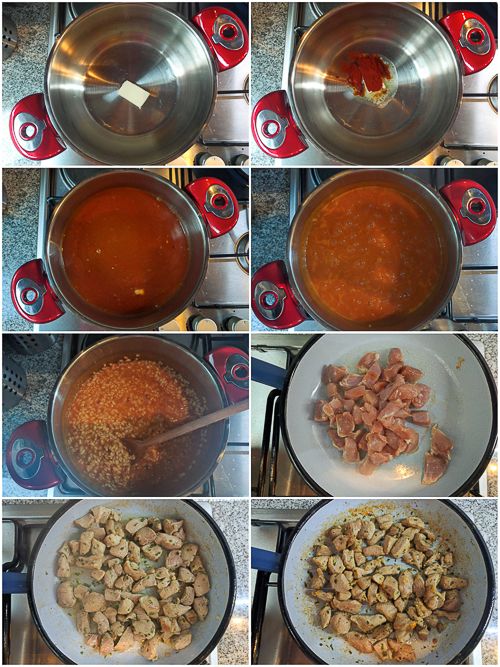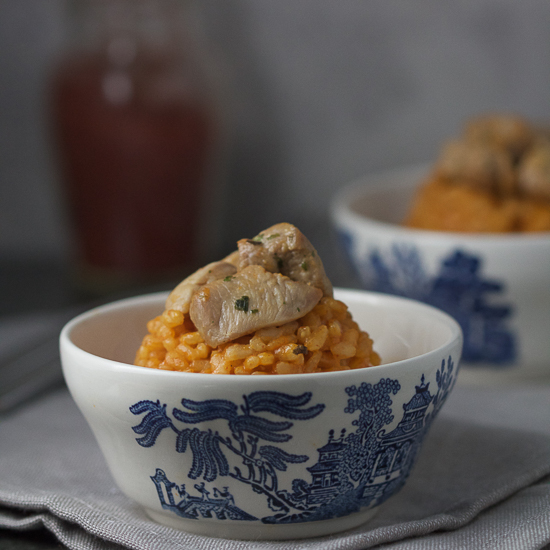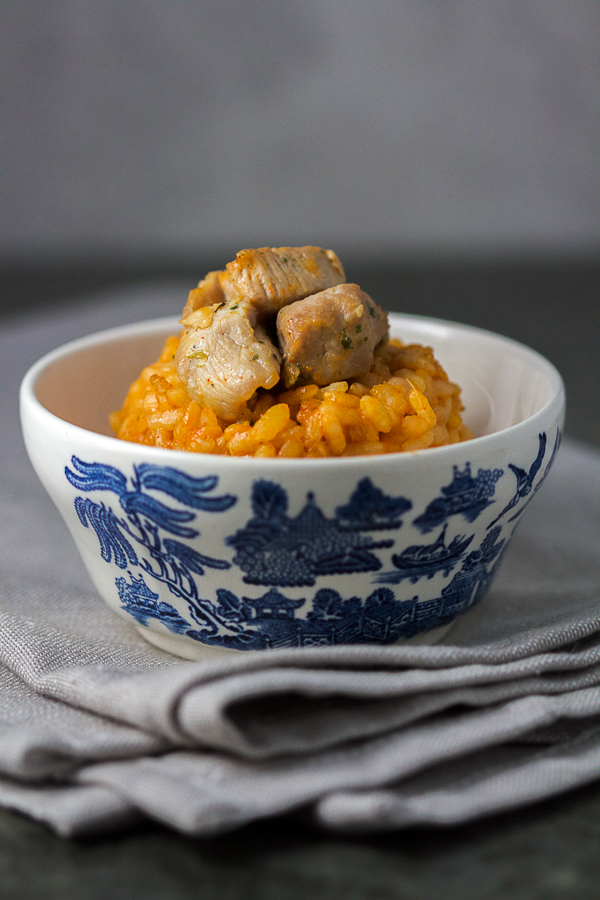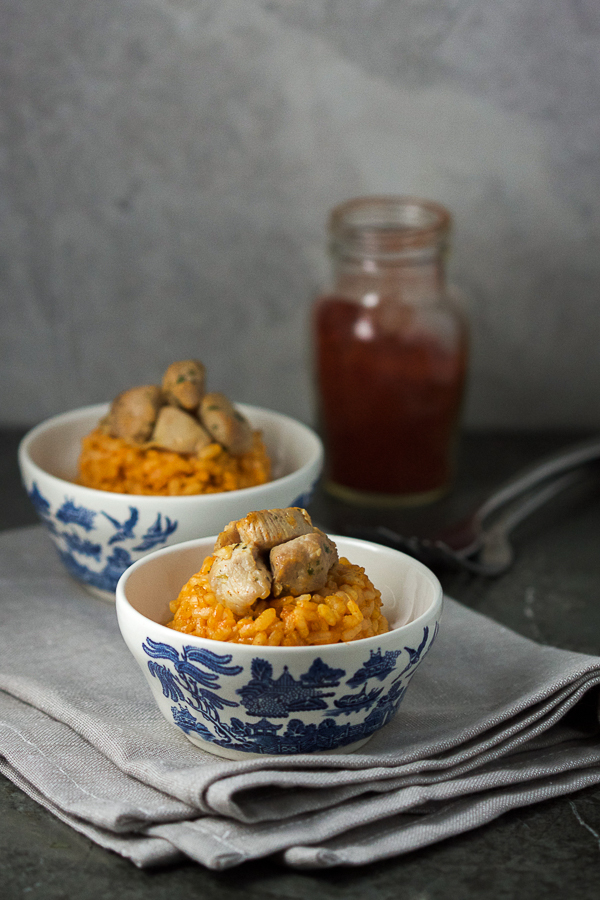 RECIPES SIMILAR TO RED PILAF WITH TURKEY BREAST
A good classic on the blog is the baked chicken and rice recipe. A one-pan type dinner, this is the easiest way to put a few ingredients together, bake them and call it a day. Just add a salad and a slice of bread for a full meal.
Although not necessarily similar recipes, there are some sweet rice options in the same vein. For example, the cinnamon rice pudding is fantastic. Smooth, soft rice bathing in warm milk, sprinkled with chocolate or cinnamon. Or both. I also love the cornflake puffed rice cookies which are just as crunchy as they sound.
Print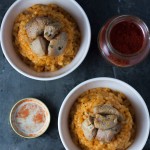 Red Pilaf With Turkey Breast
Author:

Prep Time:

5 mins

Cook Time:

25 mins

Total Time:

30 mins

Yield:

4

1

x

Category:

Main Course
---
Scale
Ingredients
1 tablespoon

butter

1 tablespoon

paprika

1

chicken bouillon cube

1 cup

white rice

1/4 tablespoon

seasoned salt (or vegeta)

2 teaspoons

parsley

1

pound turkey breast
Oil
---
Instructions
Heat up butter in a large pot on low. Add paprika and stir until they combine.
Add 2.5 cups of water, a bouillon cube, then bring to a boil on high. Add rice, and stir continuously. Cook on high until rice is finished (about 15 minutes). (Lower the temperature if the water is evaporating too fast.) Take off heat.
Meanwhile, heat up oil in a skillet on medium. Cube turkey breast and season with seasoned salt and parsley. Add to the skillet and fry for about 10 minutes.
Top finished rice with turkey breast.
---