Fresh lemonade, mixed with white wine: just the right combination  for an afternoon drink.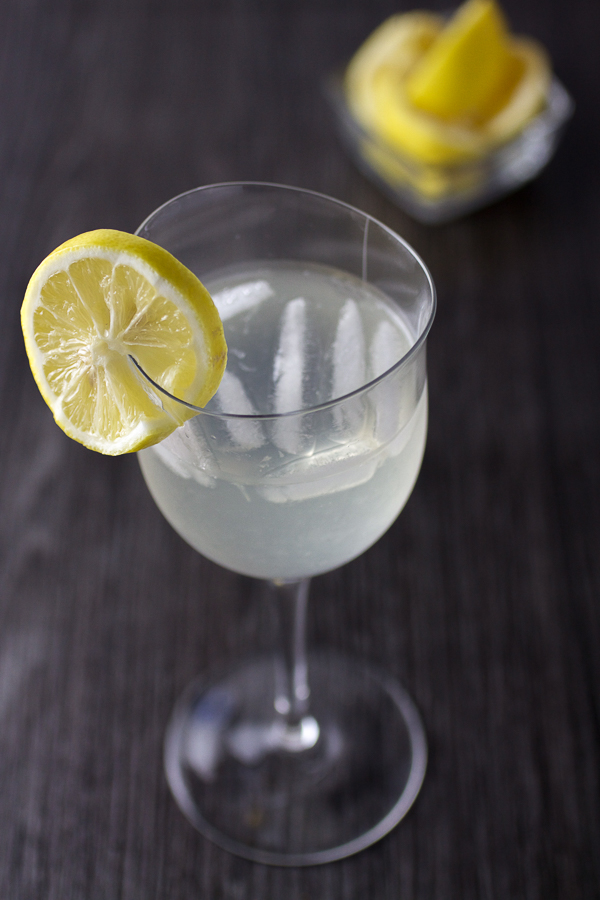 Along the Mak Dizdar walkway in front of the Academy of Fine Arts, on weekends there's a used books stand.
You never know what book you may come across there. For a couple of dollars you can read Ivo Andrić in cyrillic, or even some (once ubiquitous) Kardelj.
When it comes to books I believe in the "one man's trash, another woman's treasure" paradigm, so I make it out there when I can.
A few weekends ago as I was walking to get my new batch of treasure I realized: for a city of its size (about 400K cohabitants), Sarajevo is missing green areas, and a social permission to use them.
Sure, there is the Big Park.
Eons ago it used to be the largest Muslim cemetery in the region. The park has all the advantages of a central park. It's in the city's center, it was recently renovated, and has plenty of historical significance.
Pathways are new, and so are the benches. In addition to the surviving, centuries old and largely ignored, gravestones, there is an homage to children of my generation who died in the war.
There is plenty of green space, and beautiful, tall trees creating a year round shade.
For a big park, the Big Park is small.  You can walk all of it in ten minutes. And then where?
It's also unused. I haven't yet come across a park in Sarajevo where I felt comfortable sitting on the grass. Too much social ridicule.
At first you can ignore it. But after the tenth person says "ah look at her, sitting on grass" as if they've seen a dog on Mars, you lose all wish to be there.
Back in college my friends and I couldn't wait for warm days and end of classes to spread our blankets on green spaces in between the buildings. We ate, studied, and joked on the grass. We hung outside for hours.
Parks all over America are used in the same way. They exist so people can enjoy them. And people do enjoy them.
Same with European cities. Vienna, for example, is full of green spaces overcrowded with ardent students and nature lovers.
But my Sarajevo hasn't graduated yet to using its green spaces to the max.
To be fair, there are a couple of walking paths great for afternoon strolls.
There is the long passage from Bentbaša to Goat's Bridge for one. It's called the Ambassador Alley, and each bench is dedicated to people who were ambassadors to Bosnia.
It's a decent, albeit run down, walk of a couple of miles, paralleling the course of Miljacka. There is plenty of space for bikes too, although I can't vouch for road quality.
Most people though, complain about it being far away. It's hard to find parking they say.  So on weekends you'll find far less people walking down Ambassador Alley than you'd expect.
(Honestly, if someone needs a car to get to the road for Goat's Bridge in a city that's about 6 miles from one end to the other, then they may not be walking types.)
There's also the Wilson promenade a little ways down from the Mak Dizdar path. It's lovely, tree lined, and closed to cars in the afternoons and on weekends.
But it can get overcrowded.
What's fantastic though is to see runners, joggers, and fitness enthusiasts there, as fitness appreciation is fairly new for this region.
Once in high school, on a summer visit to Sarajevo, I jogged 200 yards, and was made fun of so much I returned home. Thankfully, this would not happen today.
If we're to judge by the Wilson promenade, a fitness culture is slowly shaping in BiH. It's great to see more people are paying attention to their health.
It's evident the times are changing.
When few weekends ago, I arrived to the book stand, I found 365 Days in the Kitchen, and old Yugoslav cookbook compiled by Višnja Ogrizović, published back in 1985.
It contains a mix of Balkan and world recipes. Recipes feel contemporary even today, 30+ years later. It's where I got the idea for today's white wine lemonade from.
The recipe for lemonade itself I got from a website called Coolinarika, a great resource if you speak any of the ex-Yu languages. User JediUciVoli offered a great tip about essentially making a syrup from sugar and some water, before adding lemon in.
This prevents the old "sugar stuck on the bottom" lemonade conundrum. 
Armed with this knowledge, plus the white wine lemonade recipe from the book, I experimented, and present to you a drink you'll place on your afternoon repertoire. Especially on hot days.
On my way back from the book stand, I passed the Big Park and saw a girl spreading a blanket straight on the grass. She then laid down to catch some sun.
It inspired me to look for a blanket of my own. Screw the ridicule, I may even lay down for a nap myself.
Times in Sarajevo indeed are changing.
P.S. For more ways to incorporate wine into your cooking check out the drunken schnitzels (veal cutlets in red wine), white wine mushroom risotto as well as my favorite, classic seafood risotto in white wine.
Print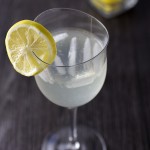 Limunada sa Bijelim Vinom
Author:

Prep Time:

15 mins

Cook Time:

15 mins

Total Time:

30 mins

Yield:

4

1

x

Category:

Beverage
---
½ cup

sugar

1 cup

water (

200g

)

3

lemons

2 cups

white wine (riesling or chardonnay)

2 cups

water
---
Instructions
Combine sugar and water. Put on low in a deeper pot and stir. When the sugar melts, remove off heat. Wait for it to cool off.
Meanwhile, cut lemons in half. Use 2.5 lemons to make into lemonade (this will give you about ½ cup of lemon juice). Strain lemon juice into a (strained) into a pitcher and cover with lemonade. Follow with 2 cups of water and 2 cups of wine. Take the remaining .5 lemon and cut up in rounds. Add to the pitcher. Stir well. Refrigerate.
Serve cold.
---
Notes
Add crushed ice if you like it even cooler.
I chose a sweeter white wine to parallel lemonade's sweetness.
This volume yields about 4 smaller servings or 2-3 larger ones.