Chocolate pudding biscuit cake: three tier no bake dessert made from ingredients you already have in your kitchen (pudding, biscuit, butter, heavy cream, sugar and milk). Because, sometimes, simple really is the best.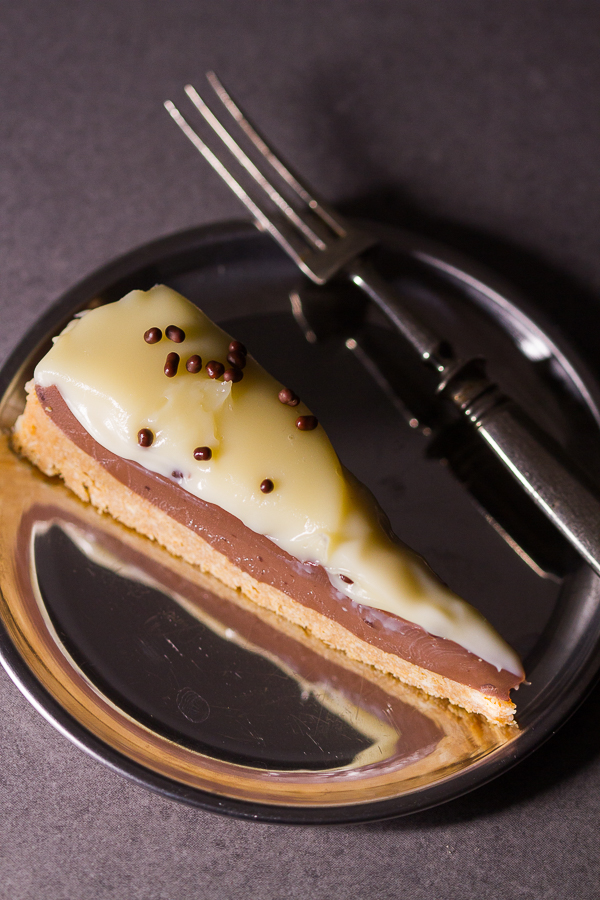 A few weeks ago during a brainstorming session, Aleksandra and I decided you needed a super simple dessert. Pudding + biscuit kind of dessert. The kind that's sweet and tasty, and not complicated. The one when people ask you what it is you can say "I had some pudding, and some biscuits and I whipped up a quick cake."
Or you could just smile and make them think it took you forever to make.
CREATING BLOG POSTS
Some of our readers are bloggers, so I get questions about blogging, such as the post creation process on BLB. It's a simple, loose formula that came about naturally, through continuous work. It looks like this:
Choosing the Dish
Dish Preparation
Photography & Editing
Storytelling & Translating
Posting & Marketing
(Optional) Video Creation
& 8. Bonus Sections*
*Sections on SEO and new bloggers.
CHOOSING THE DISH
The blog entry starts with a recipe in mind. Often Aleksandra and I do brainstorming sessions to discuss dishes our audience would enjoy. We focus on traditional recipes we haven't covered yet, and contemporary goodies we made and liked.
Traditional recipes have 'the right of way'. But there is plenty of wiggle room for 'modern' dishes.
Sometimes our readers will ask for a recipe. We like this because it lets us know what the fans want. We can't oblige right away, as there are generally a few recipes in the pipeline, but we take the suggestions into account.
BLB from a couple of years ago was a hodgepodge of dishes. Today they're loosely seasonal. For example recently I posted the bean soup and stuffed cabbage, which are both typical Balkan winter meals. Earlier in the year, however, the focus was on strawberries and spinach.
Recipes here will never be strictly guided by holidays (do we really need a trillion versions of sweet potato pie?), but we'll honor a selection of holiday-inspired dishes. The content will try to fit in with what's available seasonally.
DISH PREPARATION
Each dish is made and tested a couple of times for exact ingredient measurements. Sometimes a mistake is made and we notice it after the recipe is up. As soon as we know about it, we fix it. (Fans are encouraged to let us know if they see something strange, so we can assess whether it's a recipe mistake or if other factors are at play.)
Some of these factors include the type of stove or oven you're using (gas, electric or wood?), pots and pans (regular, slow cookers, or pressure cookers?), even the size your utensils (if you use utensils to measure the ingredients with).
Sometimes the same ingredients are different from region to region, and season to season. This greatly influences the final dish taste.
Fresh, small, organic strawberries you find in late spring are way different than huge, tasteless ones sold in stores year round. Sour cream is more tart in Europe. Yogurt is different also, and the closest you can get in the US is the plain Greek yogurt stirred until smooth and runny. On the other hand, store phyllo is lighter and better in the US, while in Europe it's coarser, greasier and thicker.
During the final cooking, I take food prep photos. They're of low artistic value, but they demonstrate how the recipe is made. Some fans learn better visually and that's why we keep them. (This was before we started filming recipes. We're deliberating to keep prep photos after the recipe is filmed. Thoughts?)
PHOTOGRAPHY & EDITING
After the dish is prepared it's time for the main photoshoot. I usually don't know what the final shot will look like until the dish is ready to be photographed. Sometimes I browse Pinterest for ideas before the shoot, or I just begin and let the ideas come as I go.
One thing I do like to decide ahead is the setup atmosphere. (Nicole Branan talks about telling a story with each shoot. What time of day is it? Early winter morning, or late summer afternoon? Who will be sitting down to eat your dish? What part of the dish should be highlighted?)
The shoot takes anywhere from 30 minutes to 2 hours. I work slowly.
I get anywhere from 20 to 200+ photos in each session. Two lens that get most use are the Canon EF 50mm f/2.5 Compact Macro Lens
(for overhead and shots with more objects) and Canon EF 100mm f/2.8L IS USM Macro Lens (for food closeups).
I don't adhere to any photographic style on purpose. However one inevitably develops over time. I like minimalism achieved with using two or three props at the most thus making food the focal point of the shot.
The best piece of photography advice I received was from my friend James (who's got some serious photography skills). He repeated to me over and over to take the camera out and play with it. The moment you start looking at photography as a must is the moment you stagnate.
Also, perfectionism will get you nowhere. It kills much art from being created. Quantity will eventually produce more quality than waiting for the idyllic photography situation ever will.
Want another piece of (food and macro photography) advice? Get yourself decent lights. For starters I recommend the reliable Lowel EGO Fluorescent Light, and get two of them. If you adhere to the romantic notion of using natural light only (I get it, I was the same), you're setting yourself up for a lot of pain.
Now on to editing.
I hate editing.
Photoshop is too elaborate. I hate Lightroom too, but it's what I use.  No matter how great a photograph is it can always be improved with post-processing. Even with the perfect shooting settings, post-production makes the photos better.
(I remember telling James I was against editing. He gave me a "you're an idiot, but you'll learn" look. I was an idiot. I did learn.)
At the very least, bump up the exposure a little bit in the editing program of your choice, and you'll notice a great difference. (Note to new photographers: it's better to take photos on the slightly underexposed, than overexposed, spectrum. Trust me, you'll be fixing the exposure anyway.)
STORYTELLING & TRANSLATING
To me, the hardest part of food blogging is choosing the story to accompany the dish.
The idea behind BLB was never to only share recipes. It was always to have it be an online collection of experiences, stories, vignettes, anecdotes, fun facts about the food, and random pieces of advice I picked up throughout the years.
The challenge lies in discovering how much, and what, to share.
Some are nostalgic for Ex-Yu. Some like to hear about the Sarajevo siege. Some like to learn more about Wash DC and life in the US. Some want to know more about the dishes. Some like to know what Sarajevo of 2017 is like.
Online space has opened up a more fair playing field. No longer do we need a stamp of approval from a publishing bigwig to put our creations online. This is fantastic.
It also gives us the responsibility to put in the effort, and not expect an applause just for creating a blog post.
A reader has taken the time out of their busy life to come to your blog and read it. Make it worthwhile! Entertain them. Give them an insight into a different point of view. Have them step away having learned something new. Wake up an emotion!
(Want another piece of advice? Get ready for critics.
You can be Marta Stewart and still someone somewhere will still put your work down. In some instances the hate may be deserved. If you've made a mistake don't make excuses. Fess up and fix it up.
In other instances it's not about you, so let it go. You can't please everyone.)
After the text is written (I write in English first), I translate it to Bosnian.
I mentioned the difficulty in finding translators. It's not really about translators, as translating is a difficult, thankless endeavor. The problem is that as a writer you're the only one who knows what was in your head while you wrote something.  So if you're writing for two language audiences, and know both languages well, translate your texts yourself.
(As of October 2017, all the BLB recipes have been translated. The new ones are posted with the translation so there is no backlog.)
POSTING & MARKETING
The next step is to pull all materials together (the recipe, text, photographs, et al.) and create a post on the site.
I usually give it a day before it goes live. Reviewing everything the next day gives a fresh perspective. It's a good way to eliminate last-minute mistakes that pop up.
Once the post is up we do quite a bit of marketing.
On average, we spend twice as much time marketing the post than we do creating it. First it goes live on our social media (FB, Insta, Pinterest, etc.). We then share it in different groups (FB and Pinterest). After that we also submit it to photo galleries (foodgawker, recipelion, etc.).
There is some more work involved here, but this is usually the majority of it.
(OPTIONAL) VIDEO CREATION
Since the beginning of 2017, Aleksandra and I started creating Tasty-inspired food videos. (Again, you can thank her for the videos. She was the main force behind starting them.) This is the last step in content creation.
This year was all about learning to do it, getting better, and seeing what you like.
We don't do it chronologically. We pick and choose which video to create from the recipes on the site. The truth is, we have no idea what you'll like in advance.
One video doing well means nothing for the next video. So far we've been wrong many times about which videos will be well received. When we did the hash brown pie video, we expected it to blow up. Not so.
Soon after, we filmed a video for an almost identical dish, the hash brown bacon pie. To our surprise, this one did really well.
Was it the bacon factor? Or was it one of those FB algorithm things which shows one recipe to more people than the other?
Who knows.
We can only focus on making the videos better and more interesting each time, hoping that you'll gain as much value out of watching them as we did out of creating them.
BONUS SECTION: SEO
SEO is usually not an aspect of brainstorming. (Quick refresher: SEO stands for search engine optimization. It's a way of optimizing keywords so that a person searching for recipes comes across yours. Many bloggers start the writing process by researching keywords.)
Why don't I research keywords?
Most of traditional Balkan dishes are unknown in the West. Think, how many can you name besides baklava and burek? Thus SEO at the beginning of article creation is a moot point. Some dishes don't even have a name in English, so I make them up, like the chicken "bump" pie , and the boss sauce.
This of course poses a problem. Who in the world is going to type in chicken bump pie into a search engine? No one. But I'm counting on the video and recipe to do well on social media, and bring people to the blog via those traffic streams.
In this case I'm relying on creativity to take the reins over from SEO.  Honestly, it's not the best SEO practice.
Yet it's almost harder to rank well when dishes are named based on ingredients, so this gives me room to experiment. Boss sauce is easier to remember than veal sauce with mushrooms, which is what this dish essentially is.
(As Aleksandra and I are fond of saying to each other "it's all experimentation, we've got nothing to lose.")
During the writing process I do a light on-page SEO. I include the keyword(s) and keyword phrases throughout the text. (Ex: chicken pie recipe, pie made from chicken, recipe for the chicken pie, etc.) I also name the photos based on the dish so they come up in image searches.
A word of caution: if you want to be taken seriously as a writer and an authority on the subject, do the SEO in a natural way. Creating an entire article based on keyword phrases litters your blog. Instead, think of a way to present your dish with words, and those phrases will naturally show up.
BONUS SECTION: ADVICE FOR NEW BLOGGERS
If you want to earn money food blogging sooner rather than later, think hard before starting a blog about an international cuisine.
Blogs with a more specific, or mainstream, theme gain followers more easily. It took BLB three years to achieve the success some food blogs achieve after only a year. I knew this going in. I did it because I'm passionate about the Balkans, and because cuisine is one of the things the Balkans gets right.
However, it's much easier to blog about food you don't have to introduce to your audience.
If you decide to do it the hard way you'll have to come up with creative and competitive ways of presenting your material. In Cal Newport's words you'll have to get So Good They Can't Ignore You
.
And you'll have to bring your best motivation game as it'll take 2-3 times longer to achieve the amount of visitors as a more mainstream food blog.
If starting today I'd still do it the same way though. My passion and motivation are intertwined. If I had chosen a more mainstream theme I'd probably have a large audience earlier. But maybe I would have grown bored with the subject and stopped blogging.
Knowing my road was harder made me work harder.
I hope this was helpful to you. If you have more questions leave a comment.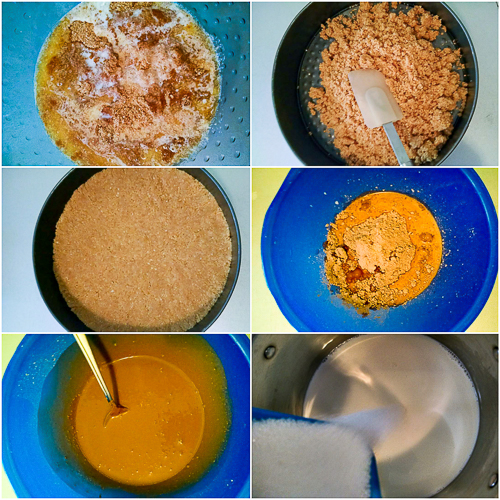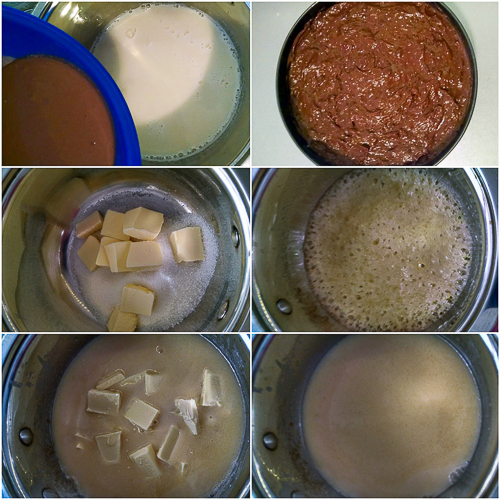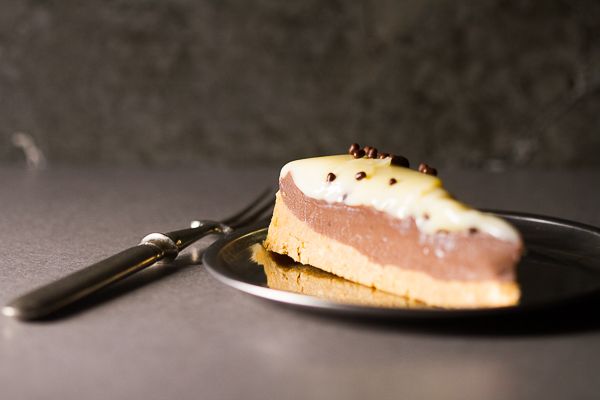 *Disclosure: some of the links in this post are affiliate links. All are the products I own and love. Thank you for your support!
Print
Chocolate Pudding Biscuit Cake
Author:

Category:

Dessert
---
Ingredients
Tier 1:
10.5 ounces ground biscuits (Plazma, Petit Beurre or similar)
3.5 ounces milk
3.5 ounces butter (melted)
1/4 teaspoon vanilla extract
Tier 2:
4.5 ounces chocolate pudding mix (powder)
3.5 cups milk (27 ounces)
7 ounces sugar
Tier 3:
3.5 ounces sugar
1.7 ounces butter
13 ounces whipped cream (1.7 cups)
7 ounces white chocolate (broken into pieces)
---
Instructions
Tier 1: Combine tier 1 ingredients in a mixing bowl and integrate well. Transfer to a cake mold (pan) and push down, spreading evenly. Set aside.
Tier 2: In a medium bowl, combine pudding mix with 20 tablespoons of milk and stir until integrated. Pour the remaining milk into a medium pot and combine with sugar. Stir and bring to boil on medium. Bring temperature to low, pour in the pudding mixture and continue stirring while you cook. Cook a few minutes until it achieves a thick, creamy consistency (a bit thicker than regular pudding).
Pour pudding mix over Tier 1. Spread evenly and leave in fridge to cool.
Tier 3: In a pan, melt sugar and butter together on low for 5 minutes, or until the mixture starts bubbling up. Remove from heat and add 7 ounces of whipped cream. Place back on the stove, and add chocolate. Let it melt and stir occasionally. After chocolate melts, add the remaining whipped cream. Stir well. Remove off heat and let cool.
Take the first cake 2 tiers out of the cake mold and place onto a larger plate. Spread tier 3 over it evenly. Before consuming, return to fridge for an hour or two.
---
Notes
By biscuit cookies it is meant the European-type biscuit cookies like Plazma or Petit Beurre, not to be confused with US breakfast biscuits.