As if straight out of a Bosnian royalty cookbook, Bey's soup is a dish you'll have a hard time forgetting. Luckily this okra delicacy - simmered in a chicken based broth, finished off with a simple roux, then sprinkled with lemon juice as the last touch - is here for your consumption.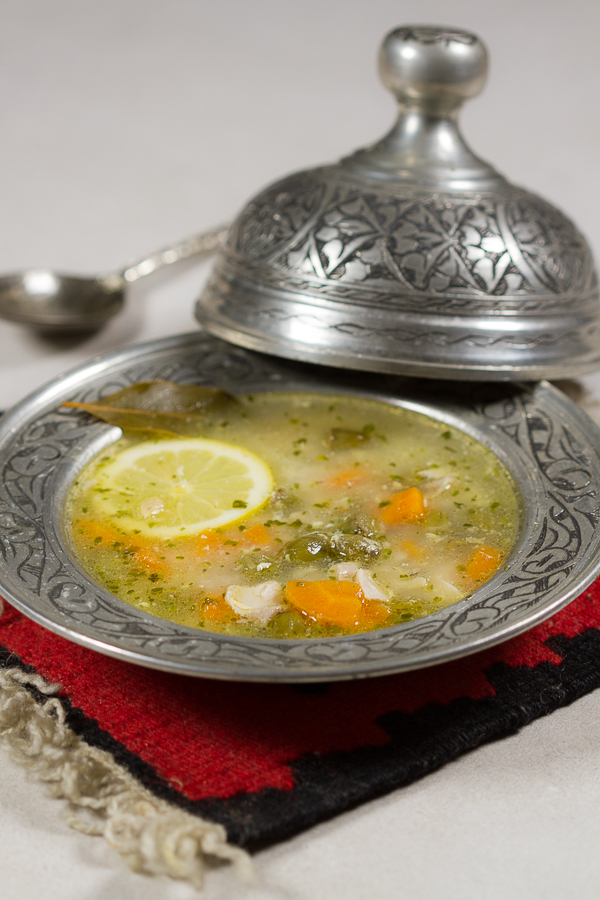 We've done a contemporary version of Bey's soup before. If you like that one better stick to it. The taste is almost identical.
If Sarajevo being described as the Europe's Jerusalem (Sarajevo is all that but more), stirred up your traveling spirit so you took a long trip to get here, and now you find your feet being caressed (or beat up, depending on perspective) by cobblestone streets (of which there are a diminishing amount) of Sarajevo's old town (Baščarsija), you're bound to pass by an aščinica.
"Ash-what?" you ask. Let's not get into the pronunciation. What you should do though, is write this word down, so when you pass by one you wander right inside. These food establishments serve traditional Bosnian cuisine like small ćevap or moussaka. You will talk about visiting one for years to come. They're really a microcosm of Bosnian food serving the dishes the original way, the closest to the food you'd eat at your nana's house.
The servers will usually be fast, and act busy. Sometimes though, you'll be made to wait while they finish off a cigarette. They might even blow the smoke right in your face as they articulate you over with long arms. They'll ask you what you want before they get you the menu. And they'll be bewildered that you have no idea what you want as it's your first time there. But you have to play by their rules. You're in their space. You're the invader. You're there and suddenly they have to work.
You won't regret the diss. Sarajevo is notorious for its nonchalance of tourists and celebrities. Paris? New York? Not even close to Sarajevo level. Take one of the colloquial stories which may or may not be a rumor. A story goes Orlando Bloom came one year, and was thoroughly disappointed no one recognized him here. In all likelihood, they probably did, but no one cared. There is democracy for you. All human beings the same, whether you're a big shot, or a little man. The truth is, you don't accept Sarajevo. Sarajevo accepts you. Or it doesn't. It's a stubborn place. But it's also the place where Bill Clinton felt comfortable enough to run away from the Secret Service and join college students for lively discussions at a coffee shop. It's that kind of a place. A place of its own rhythm, living on its own time.
Let's get back to the aščinica you wandered into. The first thing you should ask for is Bey's soup. It's one of the old favorite that you probably won't find on your hostel's/ hotel's menu. Ultimately it's a chicken soup with a roux, embellished greatly by the addition of the unusual okra. Okra is worked on ahead of time, therefore it's gritty instead of slithery. In this form, okra will stick to your memory. You'll want to eat this soup soon again.
The entire dish is transformed with the addition of a few drops of lemon (or more if you're inclined), elevating the taste to a certain lightness. Lemon is the perfect antidote to the thickening rough, thus preventing the dish from becoming the ordinary chicken soup we associate with getting over a cold. Indeed, this soup is different, and in a class of its own. If your preference is comfort food, then the addition of a little more of sour cream will give you that taste as well.
The translation of this soup's name is a misnomer. The original word čorba depicts a dish that's more stew than soup while equally being more soup than stew. Not sure if there is the equivalent of the word in English. As such, it's deep, accented and rich. If you're a soup person, then this will be one of your most memorable Balkan dishes. Other čorbas or soups that could be designated as such on the blog include the classic minestrone, thick and hearty potato soup, and (the once you try it you'll make it again and again) cabbage stew.
You'll suddenly understand these strange establishments. You'll forgive the waiters who are paid too little to care. You'll let them smoke their cigarette first. You'll let them be a human being first. And inevitably you'll be served. They'll even look at you with a little less disdain.
Sarajevo will slowly be warming up to you. And you'll wish to prove to it your worth. And so you'll visit again and again.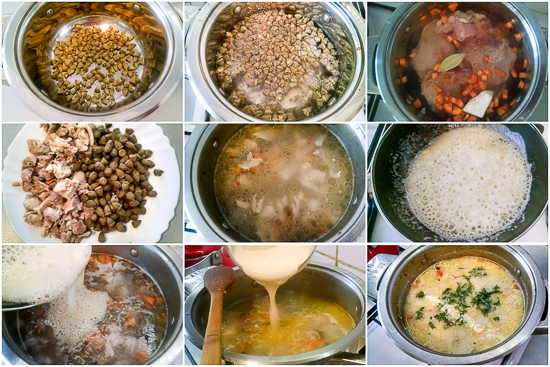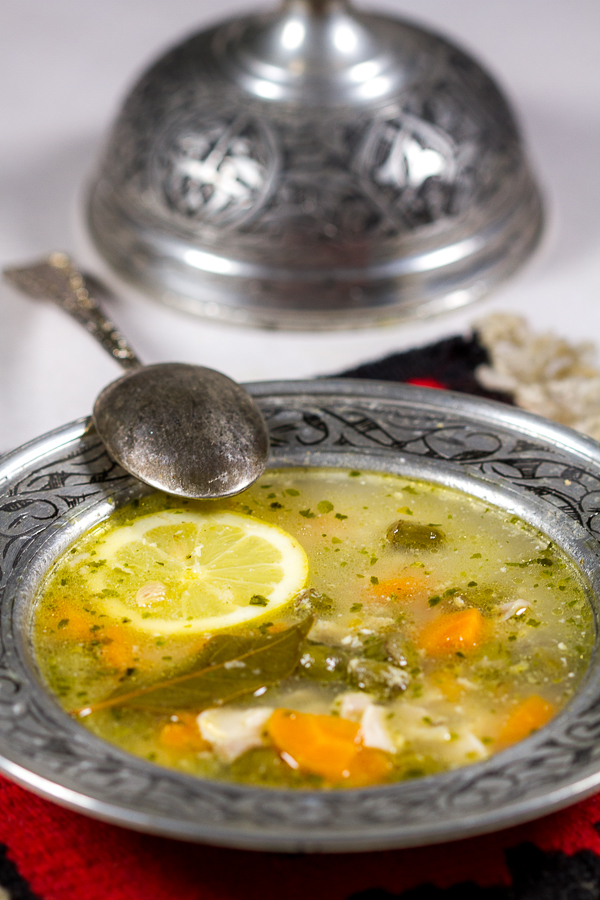 Recipes Similar to Bey's Soup Around the Web
8 Delicious Gumbo Recipes
You know how I'm crazy about soups and stews? I found not one, but a whole list of gumbo stews and sauces for you to partake in.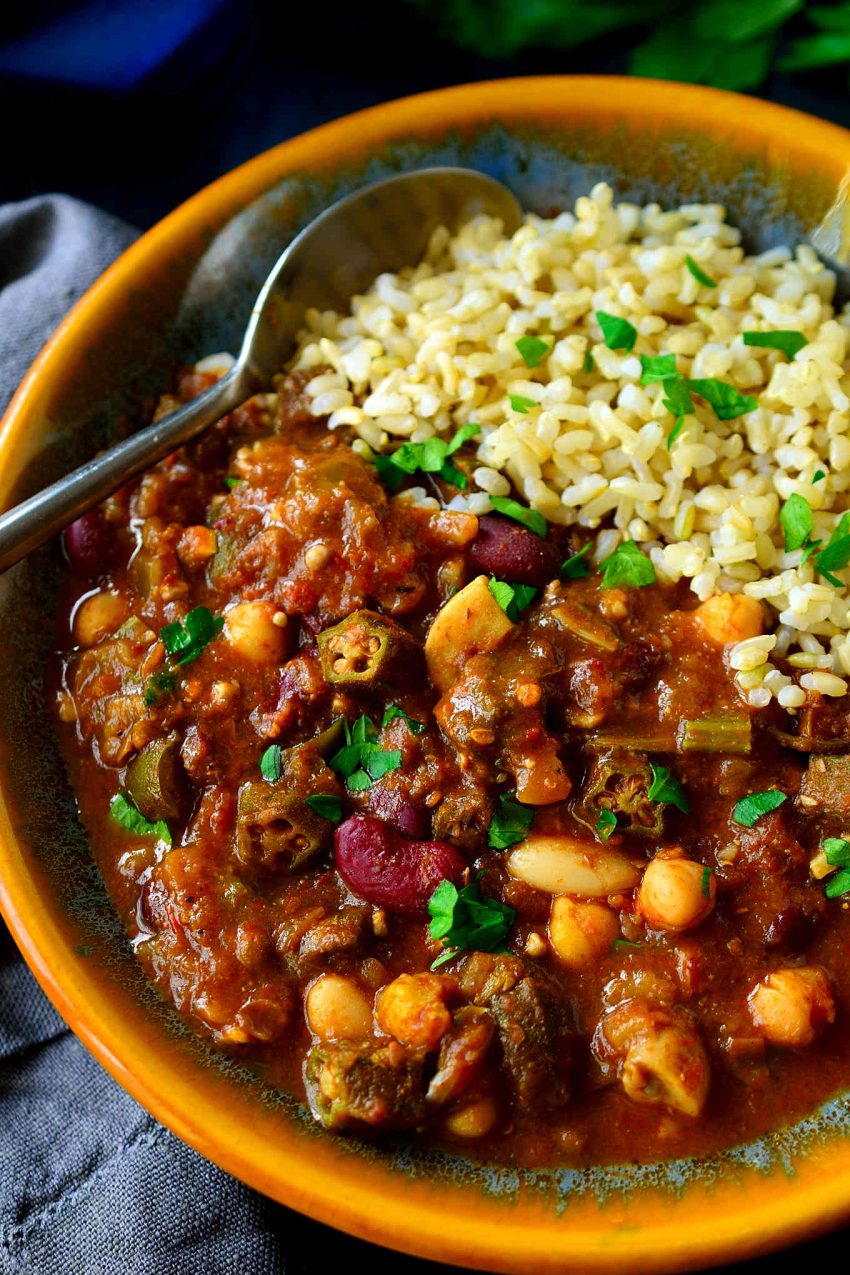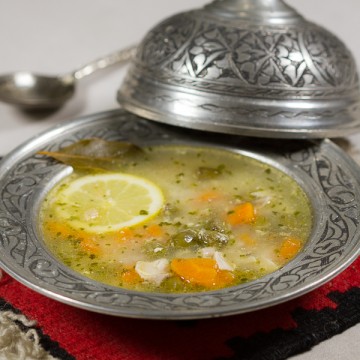 Okra Soup (Bey's Soup, Begova Čorba)
Begova čorba is a traditional Bosnian soup known for its creamy texture, prepared with chicken and okra as key ingredients.
Ingredients
8

ounces

fresh okra

or 1 string if dried

Juice from ½ lemon

8

cups

water

3

chicken legs with thighs

or 2 chicken legs and 1 thigh

2

carrots

medium, diced

1

celery root

or 1 celery stick

1

teaspoon

salt

Pepper to taste

1

bay leaf

2

ounces

butter

2-3

tablespoons

flour

1

egg yolk

1

tablespoon

sour cream

1-2

tablespoons

parsley
Instructions
Dice okra (or take it off the string) and place in a pot. Cover with 2 cups of water, add lemon juice, and bring to a boil. Boil for 50 minutes on low. Add more water if necessary. Take off heat and drain.

Place chicken, carrots, celery root, salt, pepper and bay leaf into a big pot. Add 6-7 cups of water and bring to a boil on high. Lower the temperature and continue cooking for another hour.

Take the chicken out, take off the skin and dice the meat. Return meat to the pot, and add okra. Bring to a boil, and boil for 10 minutes.

Heat oil in a smaller pan and add flour. Stir vigorously until you get a smooth, light roux. Remove off heat and add to the soup.

Mix egg yolk and sour cream until combined. Add to the soup and stir. Bring to the final boil and boil for 5 minutes. Sprinkle with parsley.

Serve with sour cream.