Meringue cream cake is the perfect marriage between (Pavlova-like) crunchy-but-soft egg white based cake and smooth filling made out of whipped cream, butter, egg yolks and hazelnut. If you learn to make one cake in your entire life, make it this one!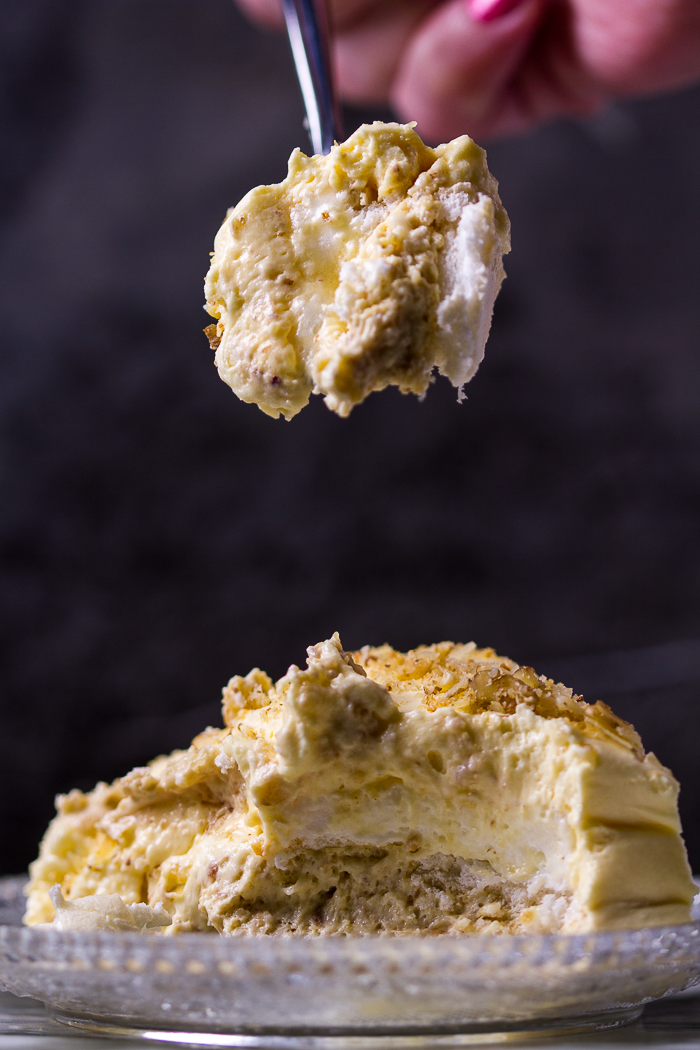 (BOSANSKI)
I mentioned this already.
Back in the day worth of a dessert was measured by the cost of its ingredients.  Number of eggs. Grams of walnuts. Sugar.
Expensive ... Read more
Filed Under: Desserts, Vegetarian Leave a Comment