Bosnian Coffee. Smooth, dark, strong. Unforgettable!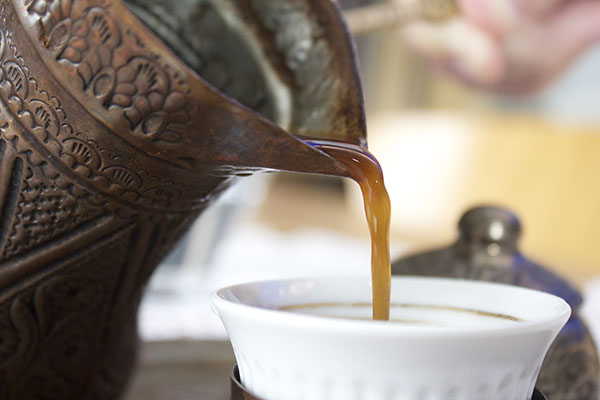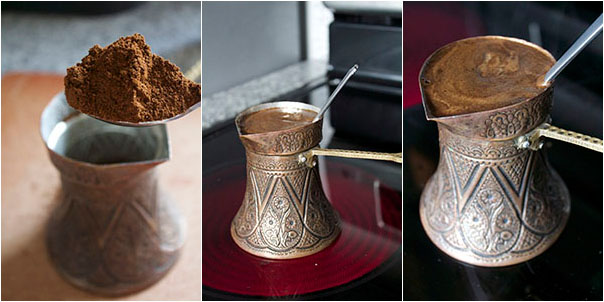 If by chance someone from the Balkans offers you coffee, don't expect to leave soon. Coffee is the culture. It's a verb. It's what you do to keep yourself sane. It's also a way to show someone they mean something to you. It's a time investment one is making, and if they've invited you this means they think a lot of you.
If you've never had it before, it's deep and rich, and just a tiny bit weaker than traditional Turkish coffee. It's prepared in the coffee pot called "džezva," and you can easily find it on Amazon, C&B or Sur La Table (look for a Turkish coffee pot). It's served in small espresso cups.
Trust me, you only want a cup or two, and you sip it slowly.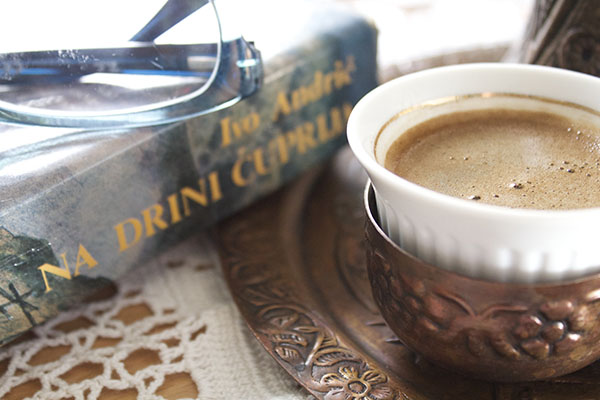 Bosnian Coffee (Kafa/ Kava/ Kahva) Recipe
Ingredients
2

and ½ cups water

1

and ½ teaspoon finely ground coffee

medium roast

1

Turkish coffee pot or dzezva

one used in this recipe has the volume of 1.5 cups

Optional: sugar/ milk/ Turkish delight
Instructions
Set water to boil in a separate pan (electric kettle is fine), and place the coffee into a Turkish coffee pot/ dzezva.

When the water boils, pour it into the coffee pot and mix well.

Place the coffee pot on the hot stove ring, and leave for several seconds, watching it doesn't boil over. Once the coffee rises and is almost about to spill from the pot, remove the pot from the hot stove ring to the cool part of the stove, and let settle down for another several seconds.

Add some boiling water left over from before to the coffee pot, mix the coffee, and place the pot back on the hot ring. When it's close to boiling over, remove from the hot ring again.

Repeat steps 3 & 4 once or twice. The goal is to have the coffee rise up a couple times, so that it develops a smooth cream-like top layer.

When you're ready to serve the coffee, start by grabbing a teaspoon of the top layer and adding it to each coffee cup, and then pour the rest of the coffee in. This will allow the cream layer to rise to the top of each cup. Serve with Turkish delights, sugar or milk.
Notes
IMPORTANT: Your measurements will depend size of the coffee pot you're using. The measurement used in this recipe is 1 teaspoon for every cup of water. After you've made coffee this way a few times, you'll find out if you like it stronger or weaker and can adjust accordingly.