Here's an easy baked chicken and rice recipe. Quick and tasty, this one pan combination is a perfect meal to make after a long day at work. Just add a salad.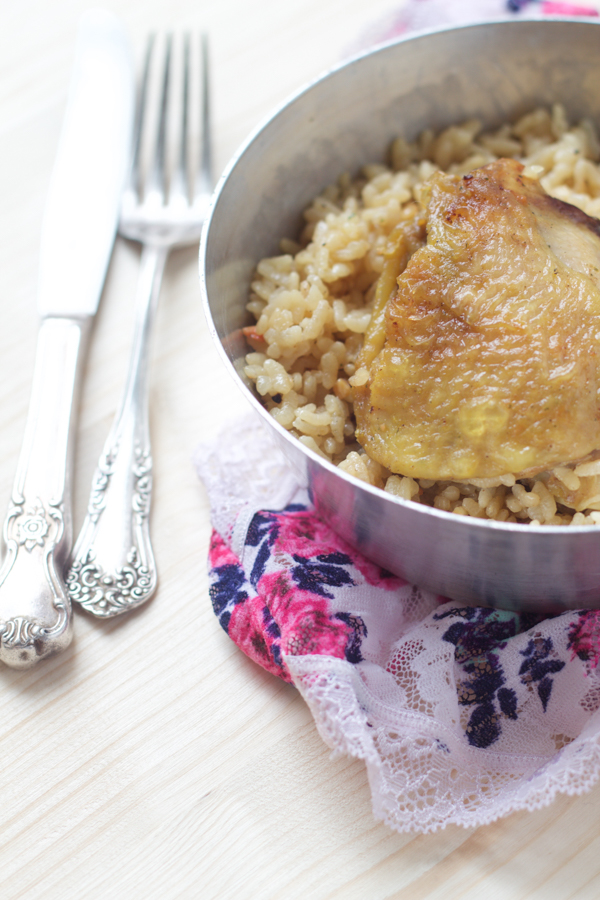 If we're to be honest I'm a fan of neither chicken nor rice. Chicken, because I'd rather eat beef. Rice, because it was a daily occurrence during the siege. But if done well in combination, baked chicken and rice easily measure up. (I do like chicken pies though. Chicken bump pie, and chicken layered pie for example.)
Do you have any? Do you go another way when a black cat crosses your path? Do you avoid walking under ladders? Do you bundle up with a book every Friday the 13th to avoid going outside and risk something bad happening?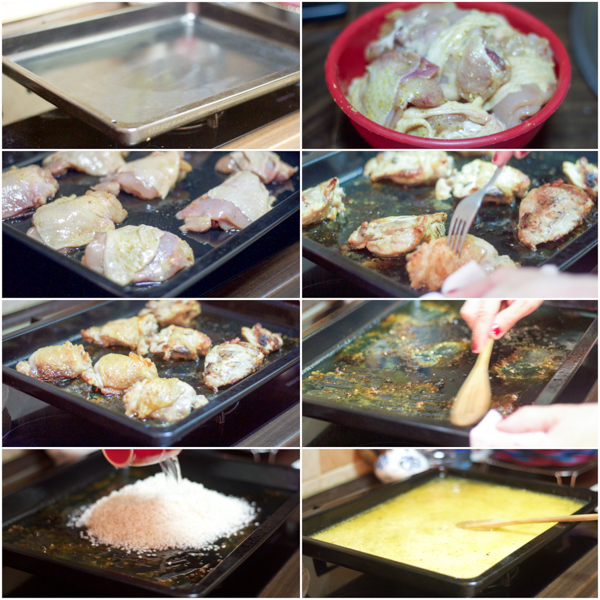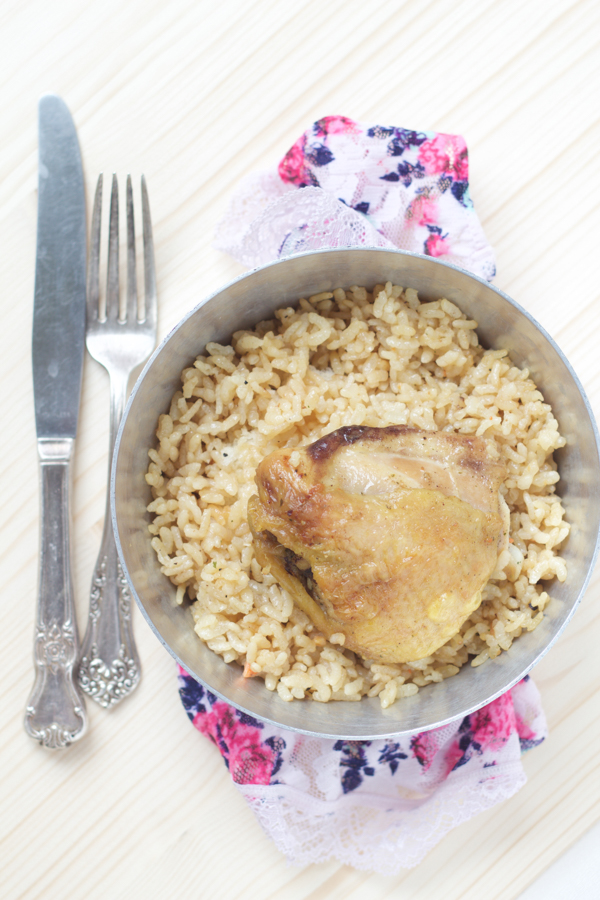 Baked Chicken And Rice Recipe (Pečena Piletina Sa Rižom)
Ingredients
6

chicken legs

or thighs

4

tablespoons

oil

Optional 1-2 tablespoons Vegeta or 1 crushed chicken bouillon

1

tablespoon

salt

1

teaspoon

ground pepper

1.5

cups

rice

white, round grain
Instructions
Heat oven to 480°F.

Wash chicken. Make a marinade by mixing 3 tablespoon oil, salt (or Vegeta or bouillon), and pepper. Cover chicken in marinade thoroughly and leave for a few minutes to absorb. Cover baking pan with the remaining oil, add chicken and place pan in the oven. Bake 15 minutes.

Take the pan out, flip the chicken around and return pan to the oven. Lower heat to 360°F and bake another 15 minutes.

Take the chicken out of the pan and set aside. Carefully scrub the chicken parts remaining in the pan after the baking. Add rice and 4.5 cups of water. Spread all in the pan evenly. Bring heat up to 480°F again, and bake rice in the oven for 25 minutes.

At, or near the end (when there is a quarter of an inch of water left in the pan above rice) turn off the heat and add chicken into the pan. Leave in the oven for a few minutes to absorb, then serve.
Notes
A good ratio of rice to water is 1:3 (one cup of rice to three cups of water). For this recipe we used 1.5 cups of rice to 4.5 cups of water.
If your oven doesn't go to 490°F or you feel uncomfortable baking at high temperatures, lower it to 450°F or 425°F, bake longer, and check more frequently for done-ness.