Sticky rice: rice cooked in milk and sugar. A dish as ordinary, and as extra-ordinary as vanilla ice-cream.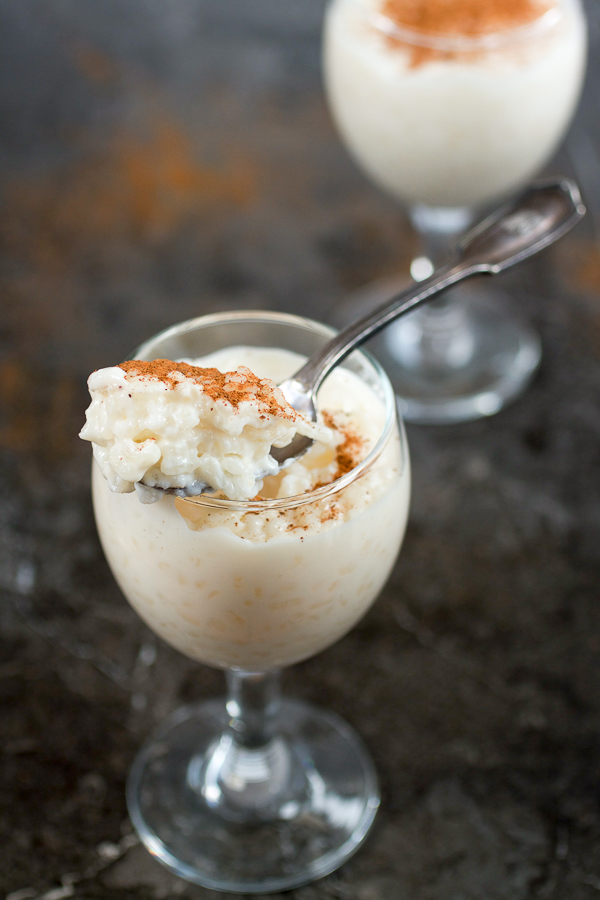 A while ago, in the States, I kept hearing about this rice that was sticky. Everywhere I turned it was "sticky rice, sticky rice." And then someone mentioned mango and sticky rice together, and it was downright scary. Rice is already sticky to start with and then you add mango (?); what's happening here?
You may know my history with rice, or "rice baggage" as I like to call it. But when I finally got around to trying this sticky rice, it turned out to be our sutlija, more or less.
And I liked sutlija.
I hadn't had it in a long time. I forgot it existed. But remembered it, I remembered I liked it. It was rice, but sweet. Cooked in milk. With added sugar. And some spices on top. It's what your grandmother used to make for dessert when she didn't have other ideas of what to make. Regretfully, it's a dish that's forgotten about. Regretfully because it really is a fantastic little dessert.
Some like adding cinnamon on top. Some add a few raisins. I don't go as far as adding mango, but you could if you wanted to. It's all about customization. It's like vanilla ice-cream. It's great by itself. But it's also great with a chocolate topping.
Sticky rice is all about your current mood.
So if you don't want to customize and just want some sweet rice, go for it. If you want to add more toppings than on an ice-cream sunday, do that too. Sticky rice turns out to be an inexpensive, easy, but impressive sweet to make when you're not in the mood for taking out the baking pan, and measuring cups.
Recently I discovered my sister's very proficient at sticky rice. She's proficient with anything cooking related, but her sticky rice was coveted by all in the family. We made it together, and it turned out just as I remembered it as a child.
Soft, sticking to the palate, sweet to the point you run across your teeth with your tongue to catch each rice grain. Bubbly and happy, like a spring day. Defining a dish as bubbly, unless it's something champagne related, is outside the norm but sticky rice really is bubbly.
Just have a look at it and you'll notice it too.
P.S. For other unconventional desserts check out fruit compote, apple and carrot salad and 3-ingredient orange jam.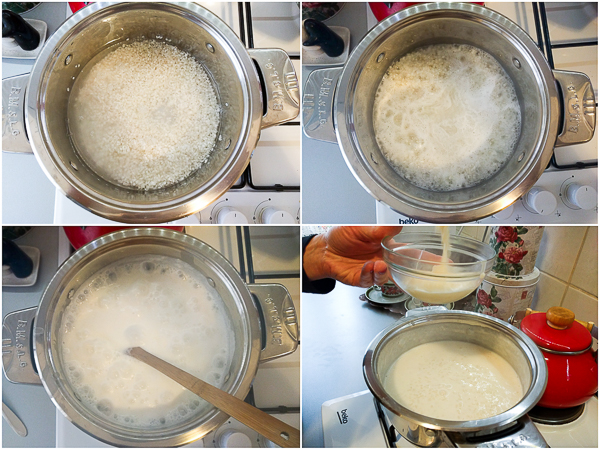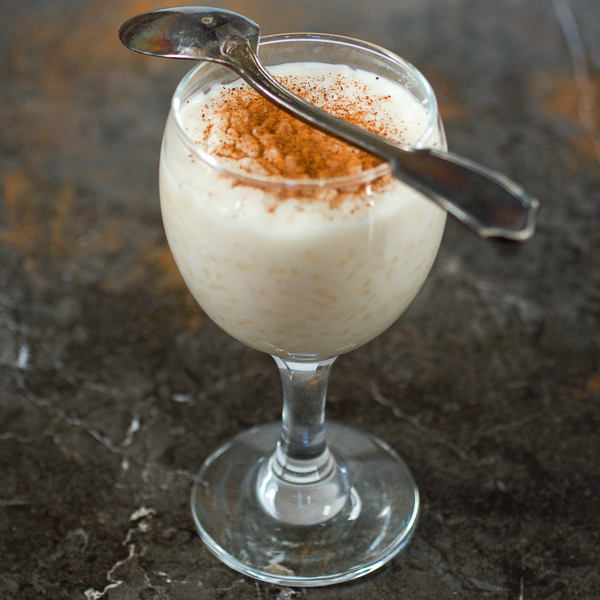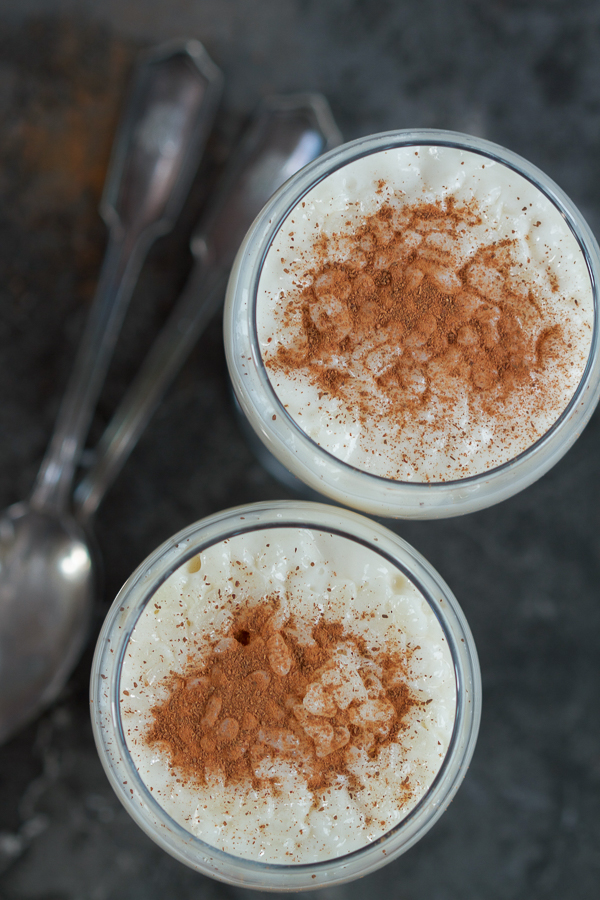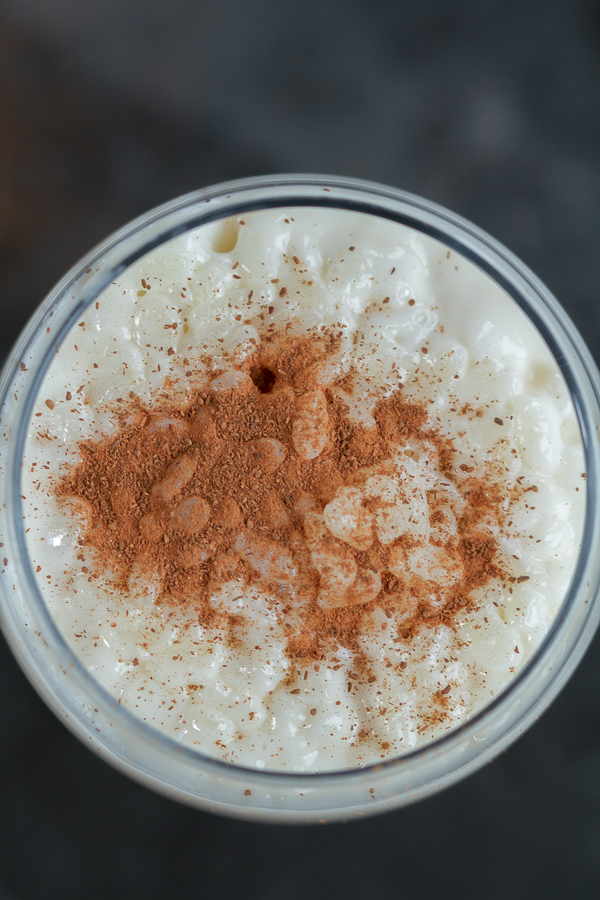 Print
Sticky Rice
Author:

Balkan Lunch Box

Cook Time:

25 mins

Total Time:

25 mins

Yield:

8

1

x

Category:

Dessert
---
1 cup

round grain rice (use an Italian brand)

3 cups

milk

¼ teaspoon

vanilla extract

7 tablespoons

sugar
(Optional) Cinnamon or raisins
---
Instructions
Wash rice thoroughly and take out any debris. Place in a pot, and add one cup of water. Cook on medium to lowest for 5-7 minutes, stirring occasionally.
Add one cup of milk, bring temperature down to low and continue cooking for another 5-6 minutes.
Add the second cup of milk, vanilla extract and stir. Cook another 5-6 minutes, stirring occasionally.
Add the third cup of milk, and sugar and stir well. Cook for the final 4-5 minutes. You want the combination of rice and milk to be smooth and on a runny side.
Once it's finished pour into serving bowls and leave in the fridge until ready to consume. Add cinnamon or raisins on top.
---