If you ever wondered how to ferment cabbage, here it is! Simple formula for a complex result: great cabbage for salad, chockfull of vitamins and nutrients.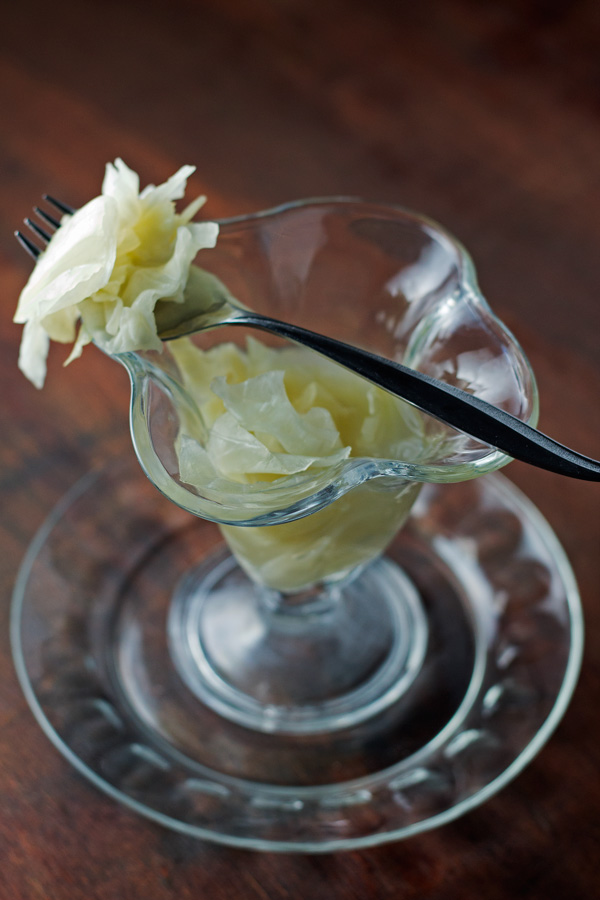 Late fall is all about prepping for the winter, so today I'm sharing a procedure for fermenting cabbage (kako ukiseliti kupus) in small quantities, and including a familiar fresh cabbage salad recipe.
Fermenting goes back to the pre-refrigerator days, as it was the best way to preserve fruit and vegetables for the winter. Cabbage has always been a popular choice due to its versatility. You can make a salad out of cabbage, bake it, simmer, or stuff it into what is called sarma in the region.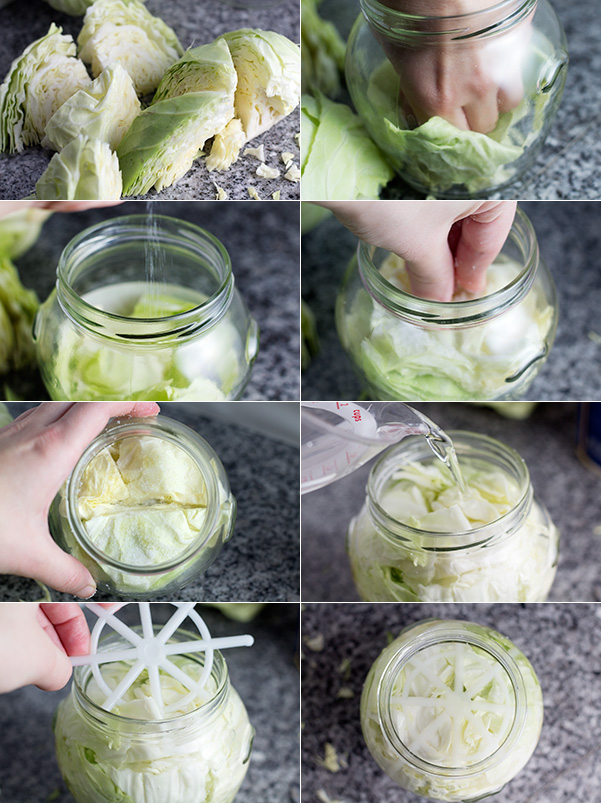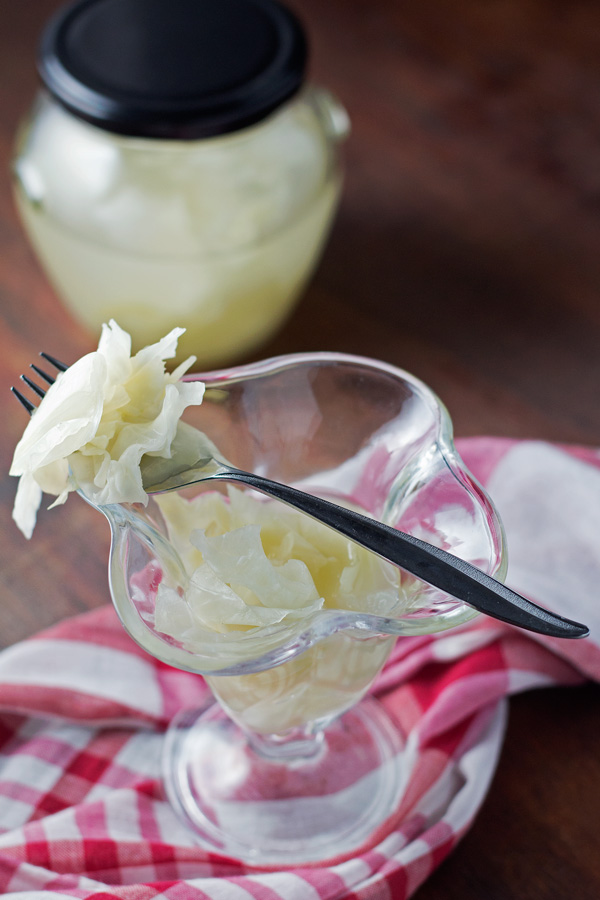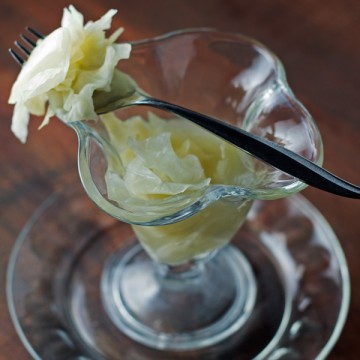 How To Ferment Cabbage (Small Batch)
Ingredients
½

green cabbage head

approximately

4-5

tablespoons

salt

2-3

cups

water
Instructions
Cut the cabbage into a half, then into quarters, and then eights. Take some, and put a layer of it into a mason jar. Pack it in well. Get about a tablespoon of salt and generously pour over the layer. Add another layer of cabbage. Tightly pack. Add a tablespoon of salt. Repeat until the jar is filled.

Check that the jar is tightly packed. Add water until jar is filled to the top. Place jar on a tray, and add a small, heavier object on the uncovered jar to add the pressure. Leave overnight, uncovered.

In the morning, add water to top the jar off again (if necessary). Place the lid on, and cover tightly. Leave closed jar in the kitchen at room temperature for 5-10 days to 3-4 weeks.*

Transfer to fridge, and start eating!
Notes
*Time is all about experimentation here. If you like the cabbage more sour, leave it fermenting for a few days, or even a week or two longer. You can't go wrong.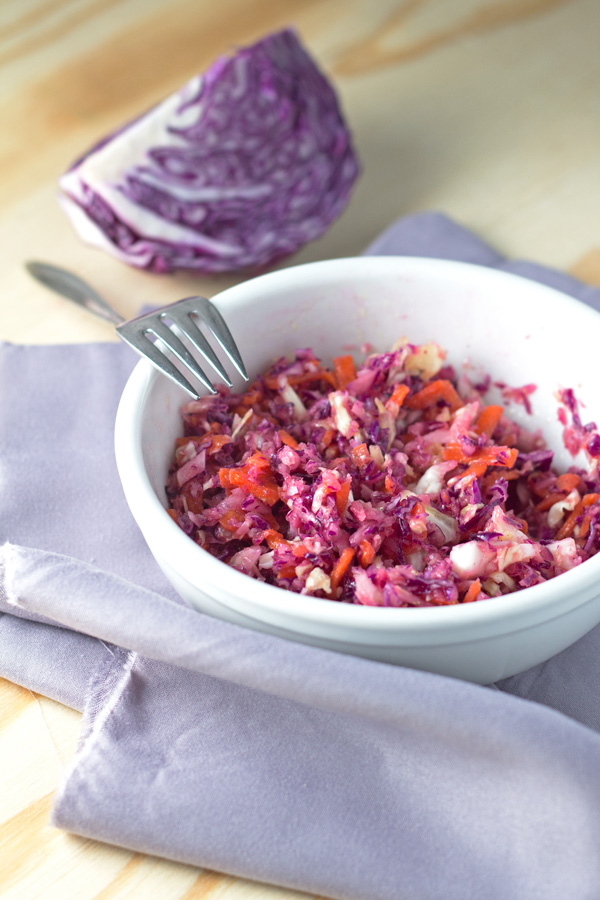 And just so we don't forget about fresh cabbage, here is a simple and familiar recipe for a salad. It's kind of fresh version of slaw, no mustard, no mayo, just salad and a simple lemon vinaigrette. (As I cannot insert 2 recipe widgets in one post I'll just write it out below.)
Prep Time: 10 min
Yields: 4 servings
Ingredients:
1 red cabbage head
1 green cabbage head
4 carrots
½ lemon (juiced)
2 ounce olive oil (or vegetable)
salt and pepper to taste
Instructions:
1. Grind red and green cabbage as well as carrots.
2. Mix lemon, olive oil, salt and pepper.
3. Combine!