Oven baked lemon chicken: the best way to impress your dinner guests. Incredibly easy to make but I won't tell if you don't!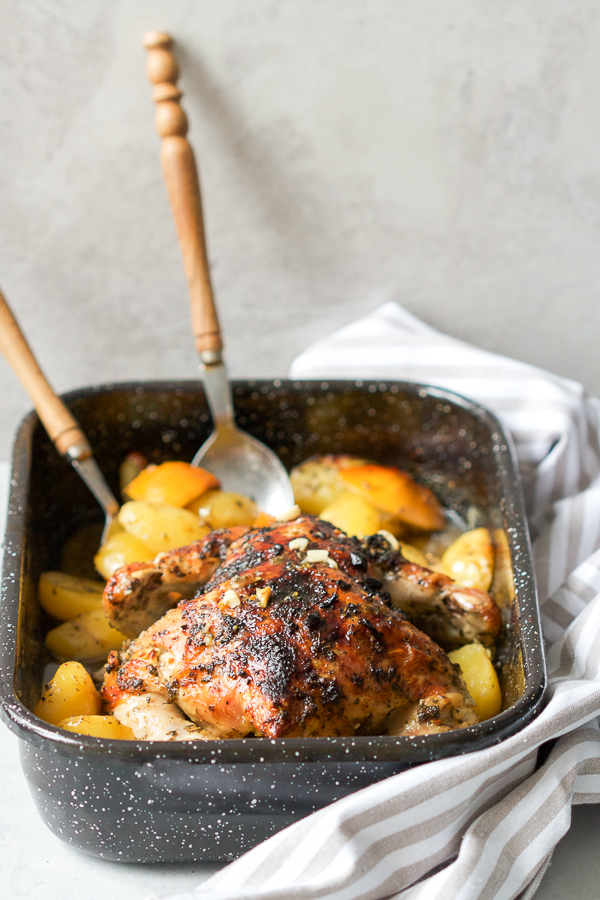 Oven baked lemon chicken is one of those recipes I've seen around for years, but was intimidated to take on. It looks too good to be easy to make. Fresh chicken infused by spices, caressed by fingerling potatoes that swim in its juice... Lemon squeezed to its last breath for the freshness it gives... How can this be simple? (Btw, something else that goes great with lemon is fish and other seafood.)
But somehow it is.
Recipe by Samir Hajdarević.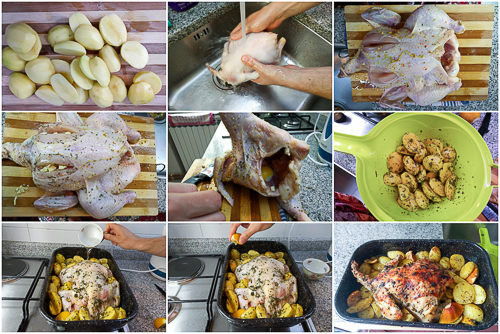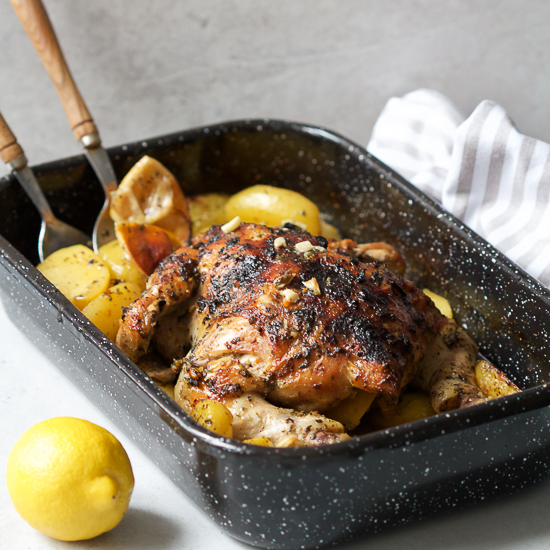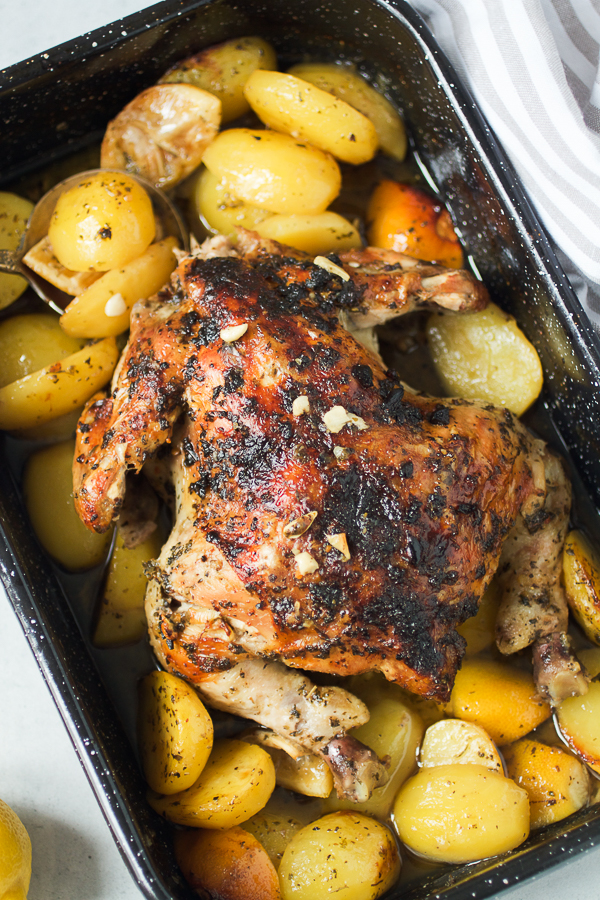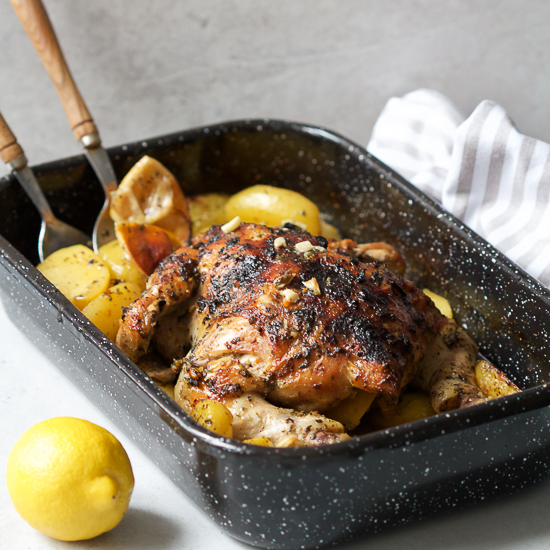 Oven Lemon Chicken (Pečena Piletina sa Limunom)
Ingredients
2

pounds

fingerling potatoes

1

medium sized whole chicken

without giblets

2

lemons

2-3

tablespoons

seasoned salt

2-3

tablespoons

parsley

2

tablespoons

basil

5

garlic cloves

minced

Oil
Instructions
Wash and peel potatoes. Cut in half or quarters depending on their size. Place in a bowl with 1 tablespoon seasoned salt, 1 tablespoon parsley, 1 tablespoon basil, and 2 minced garlic cloves. Add a tablespoon or two of oil, mix well and set aside.

Wash the chicken really well. Pat dry and transfer to a cutting board. Cut in a few places along the breast and legs (see the photo). Take the remaining spices (seasoned salt, parsley and basil), and smear over it on all sides really well. Take the remaining cloves and place in the orifices you made earlier by cutting. Wash lemons really well leaving the skin on. Cut into eights. Place one cut lemon inside the chicken (as much as it will fit), and set the remaining one aside.

Heat oven to 480F. Generously oil a 9X13 baking pan, place the chicken inside, and spread the potatoes around it evenly. Oil the chicken and potatoes. Add one cup of water into the pan. Take the last lemon, and squeeze all the juice evenly over the chicken and potatoes. Place the remains into the pan.

Place the pan into the oven, and bring the temperature down to 395F. Bake for 55 minutes or so, turning the chicken around once or twice.

Bring the temperature up to 450F again, and bake for 10-15 more minutes.
Notes
You may need a different sized pan - base it how on large your chicken is.