Braided sweet bread: a soft milk based dough (optionally filled with raisins, dried fruit or chocolate), painted with egg yolks and baked until golden. It's time we bond with bread again.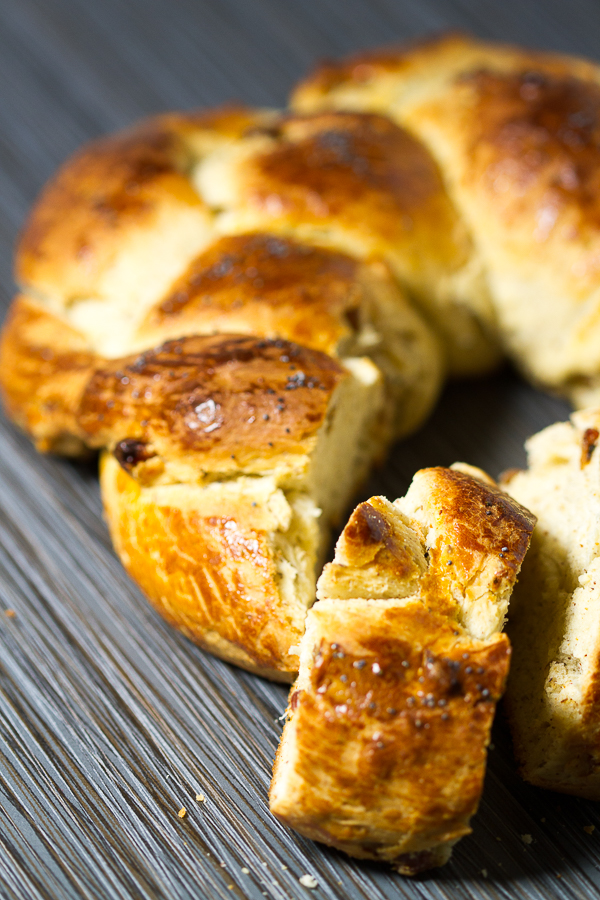 Braided sweet bread is universal. It'd be a tough ordeal to find a culture that doesn't have a version of it in its repertoire. Assessing the roots of this soft comfort food, then, is as difficult as figuring out the origin of bread, pogacha or crepes.
What's curious though, is that for all of its prominence, this braided sweet bread waits for the holidays (usually Easter), to show up on our dining tables.
I say we put it back in the regular rotation!
Balkan Homemade Cornbread From Scratch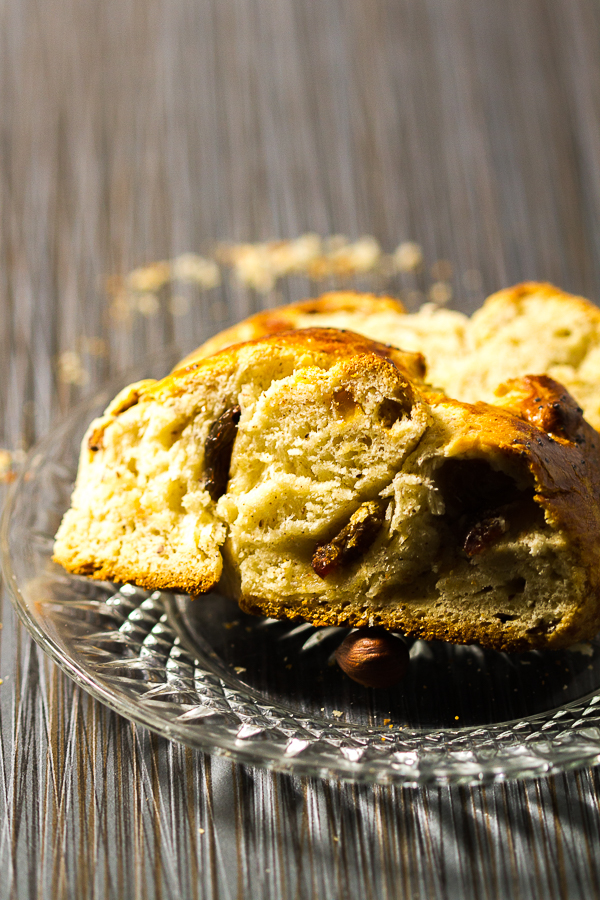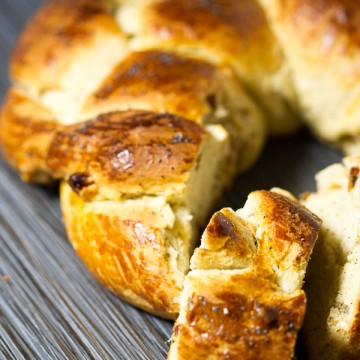 Braided Sweet Bread
Ingredients
1

teaspoon

baker's yeast

1

teaspoon

sugar

1

teaspoon

warm water

16

ounces

white flour

1

teaspoon

salt

3.5

ounces

sugar

½

teaspoon

vanilla extract

3.5

ounces

ground hazelnuts

3.5

ounces

raisins

or dark chocolate, or other dried fruit

3

ounces

melted butter

2

eggs

7

ounces

warm milk

Poppy seeds to taste

1

egg yolk

Oil
Instructions
Stir up yeast, sugar and warm water in a small cup. Set aside for 10 minutes, or until the mixture starts to rise.

In a larger bowl, combine flour, salt, sugar, vanilla extract, hazelnuts, and raisins, then stir everything well. Add the yeast mix, butter, and eggs. Combine thoroughly, and start adding milk as you start making dough. Knead until everything is one homogenous mass of medium toughness. Cover with a kitchen towel and set aside to rise for an hour.

Sprinkle working area with flour lightly, knead the dough again and divide into 3 equal parts. Heat oven to 350°F (175°C).

Knead each part of the dough, and stretch out into a 24 inch long snake. Repeat for the other 2. Pinch the ends of all three dough snakes together, and braid tightly. Circle around until you get a 'wreath'. Place in a round, oiled baking pan. Mix egg yolk with a little bit of oil and paint the braid with it. Sprinkle with poppy seeds and place in the oven.

After 10 minutes, cover with baking paper. Bake another 15 minutes, then lower the temperature down to 340°F (170°C). Bake for the final 15 minutes.

Take the braid out of the oven and cover with a kitchen towel. Let rest for at least 10 minutes before consuming.