What pancakes are for the Americas, crepes (or as we like to call them, palačinke) are for the Balkans. For lunch today we make the laciest, softest, most savory crepes filled with goat cheese, while in the video there are three different sweet options to choose from.
If you're already confident in your crepe making abilities, other recipes on the blog may be more up your alley. Try the baked crepes with mushrooms in tartar sauce. It's a recipe where crepes have graduated to a dinner. Filled with soft mushrooms, smeared with deep tartar, they're truly exquisite made this way.
If you want something even more filling, stuff them with ham, and fry them to get the breaded crepes with ham and cheese.
Although not a crepes recipe, something vaguely reminiscent are the chicken turnovers.
Recipe by Samir Hajdarevic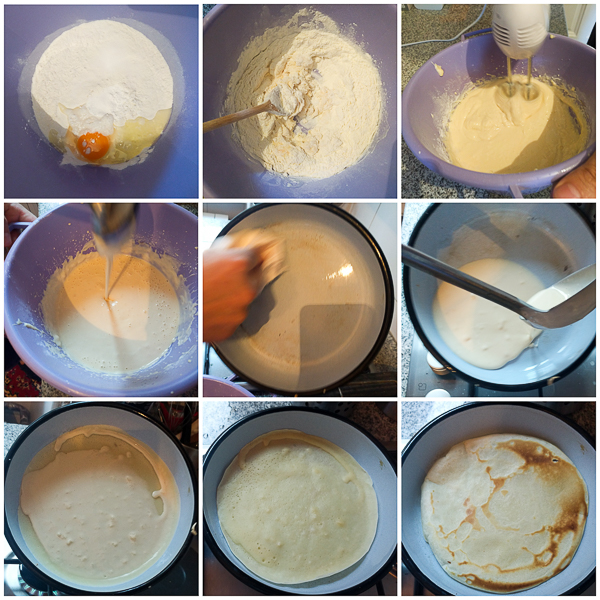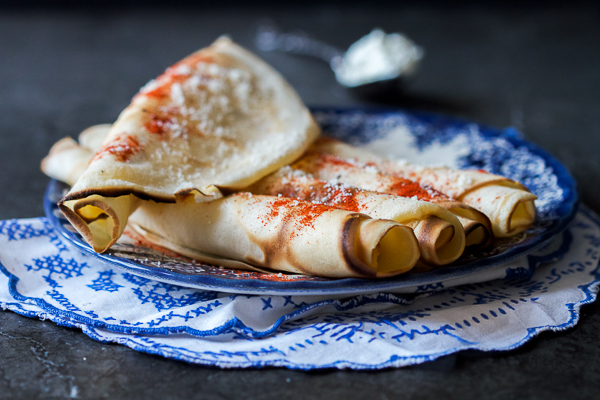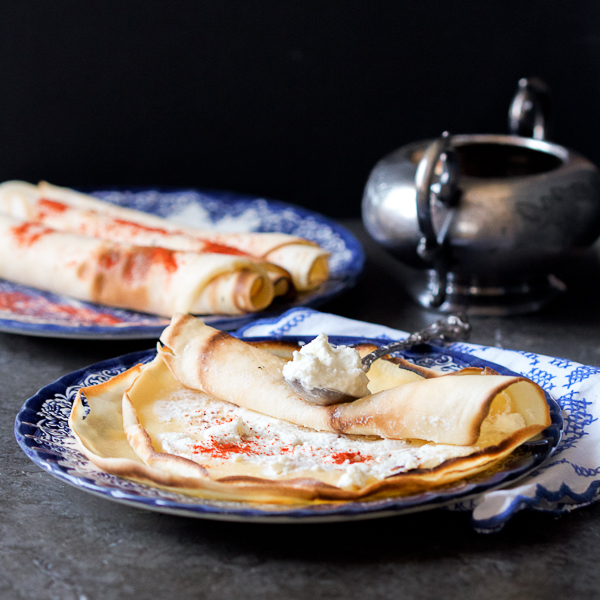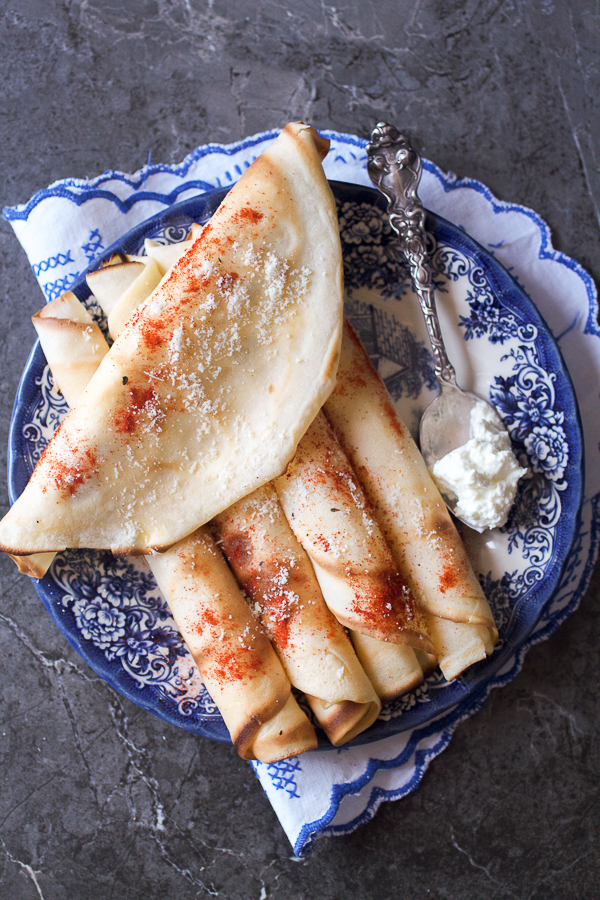 P.S. You can find the recipe for the strawberry sauce (syrup) here.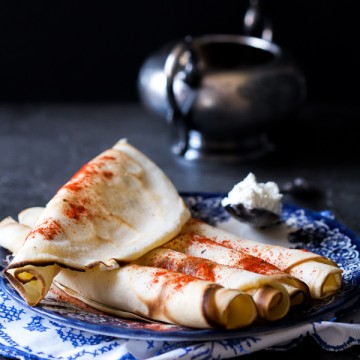 Simple Lacy Crepes
Ingredients
10-11

ounces

white flour

2

eggs

½

teaspoon

salt

2

cups

milk

1

cup

water

1

cup

oil
Filling options:
1

) 8-10 ounces goat cheese + paprika to taste

2

) 8-10 ounces Nutella or similar spread + 3-4 tablespoons ground biscuit and walnut mix + vanilla ice cream

3

) 8-10 ounces jam or preserve + whipped cream

4

) 8-10 ounces strawberry syrup + 2-3 bananas
Instructions
Combine flour, eggs, salt and milk in a larger bowl. Mix the batter with a spatula for a few minutes, then turn on the hand mixer. Continue mixing with the hand mixer, slowly adding water as necessary. (You may need more or less water.) Mix until the batter is free of crumbs, and is completely smooth with a consistency (thickness) of heavy cream.

Pour oil into a small bowl. Take a paper towel and dip it in the oil, and then use the paper towel to coat the crepe pan with it. Heat up the pan on the highest until it's really hot.

Transfer batter into the pan by using a ladle (fill it up about ⅔s). Watching that the batter doesn't leave the pan, swirl it around until the batter coats the pan bottom evenly. When the crepe has slightly browned on the bottom (about 30 seconds), flip it around to the other side. Place the finished crepe on a plate.

Oil the pan with a paper towel. Heat the pan again, then repeat the process until you are out of batter.

Use the filling of your choice to fill the crepe up.
Notes
You'll get about 15-16 crepes with this mixture. Serve about 2 per person. Please note that the first couple of crepes are generally of a worse quality.
You can split the batter in half, use up some, and leave the rest in the fridge. Use within 2 days.
While you can reheat crepes, they are their very best when consumed the same day.