As Grandpa Frost aka Santa Claus, is busy delivering presents to the rest of the world on Christmas and won't get to the Balkans until Dec 31, I waited until now to make him some sugar cookies. Santa, your cookies and milk are ready, & I expect great things…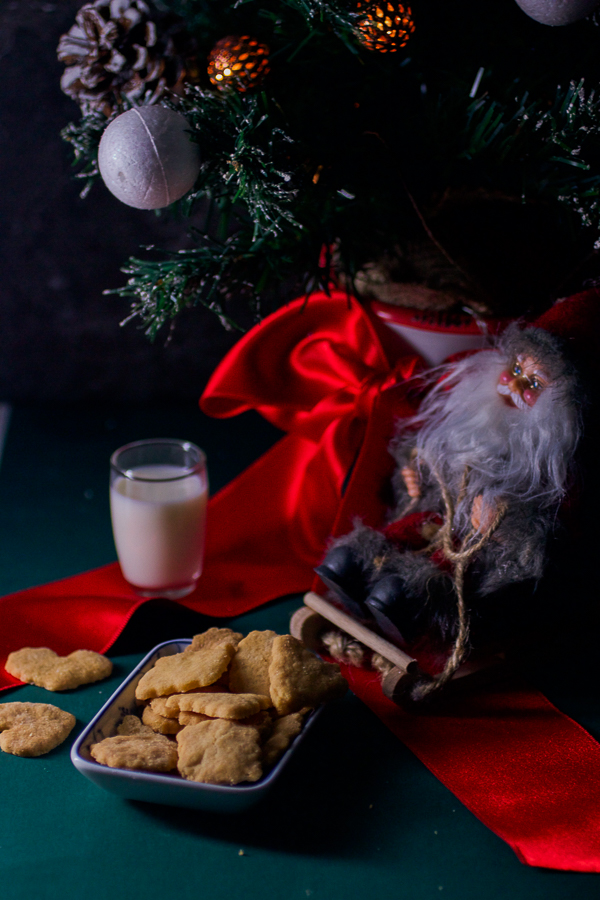 Bite sized melt-in-your-mouth sugar cookies. Perfect with a glass of milk.
 2016 Review & 2017 Goals
BLB has experienced an increase on most fronts with some areas for improvement.  
Readership.
A 330% total increase in readership in 2016 vs 2015. Yesss! 
Pageviews.
A 440% increase in pageviews. 
Session pageviews. 
Average number of pages readers checked out was 1.76 per session in 2015.  In 2016, the number of pages rose to 2.31. In short, readers are checking out more than two pages while visiting the blog.
Session duration.
Average session duration also increased to 2:06 minutes from 1:48 minutes in 2015. Readers are staying longer on the blog.
Bounce rate.
The bounce rate went from 79% in 2015 to 76% in 2016. Small, but definite, improvement.
Traffic goals for 2017: 1. Increase readership and total pageviews by 100%; 2. Increase session pageviews to 3; 3. Increase session duration to 3:00 min; and 4. Minimize the bounce rate.
Traffic sources: 
1. Google brought in 48% of all traffic in 2016 compared to 42% in 2015. Fantastic! It means people are finding my recipes simply by searching for keywords. 
2. Direct brought in 20% of traffic this year, compared to 24% last year. Bloggers are not crazy about this category because we can't measure where exactly this traffic is coming from. (Some of it is when people go straight to the site by typing it in the browser.)
3. (Shared spot) Facebook was in third place with about 5% traffic total. This is comparable in percentage to 2015 when it brought in 4% of traffic.
3. (Shared spot) Pinterest brought in 10X more traffic in than last year. It also stood at about 5% of total traffic.
Traffic source goals for 2017: 1. Keep Google as number 1 traffic source with at least 40% traffic coming from there; 2. Raise Pinterest to number 2 traffic source with at least 20% traffic coming from there.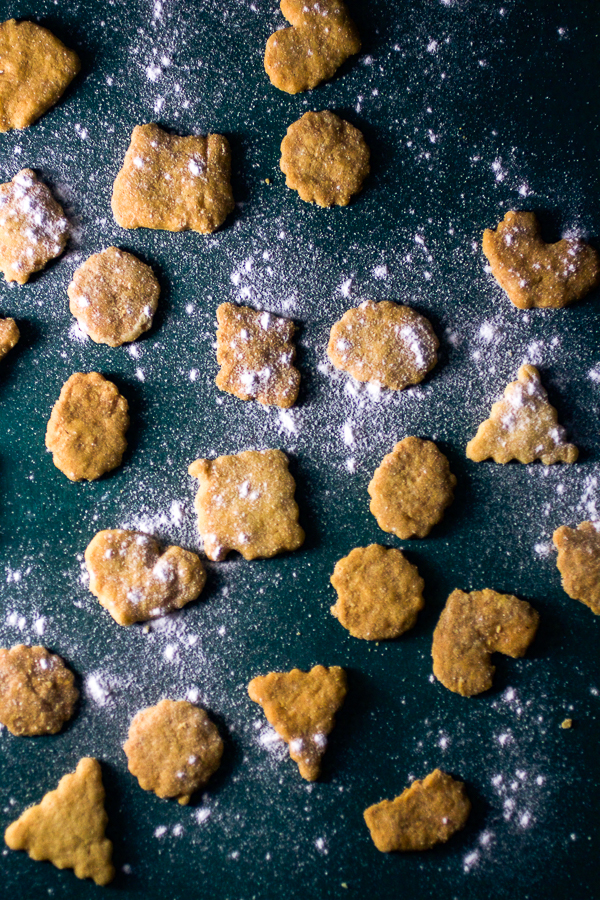 Pinterest.  
I haven't cracked Pinterest yet. Tried several methods in 2016. Signed up for Boardbooster and joined several good group boards. Followed advice from food bloggers who get a lot of traffic from Pinterest. 
But at 340, my following is abysmal, and the repin rate nothing to be jumping up and down about. 
One thing I haven't done are the annoying long pins. I'll give them a shot in 2017 and see if they make a difference. Otherwise, I'm at a loss. So if you have ideas, do share. 
Pinterest goal for 2017 is to have it be one of the main traffic drivers to BLB. 
MailChimp. 
Every marketer will tell you the importance of a list. These are the readers who sign up for the updates on your blog because of genuine interest. 
They came, liked what they saw, and want more. 
Admittedly, I did not return the love in 2016. Since the setup, the mailing list has not worked well. Newsletter was not sent on time, and the ebook for the download was not always functioning. This is not MailChimp's fault, but mine. 
MailChimp goal for 2017 is to make it function well for my readers' benefit.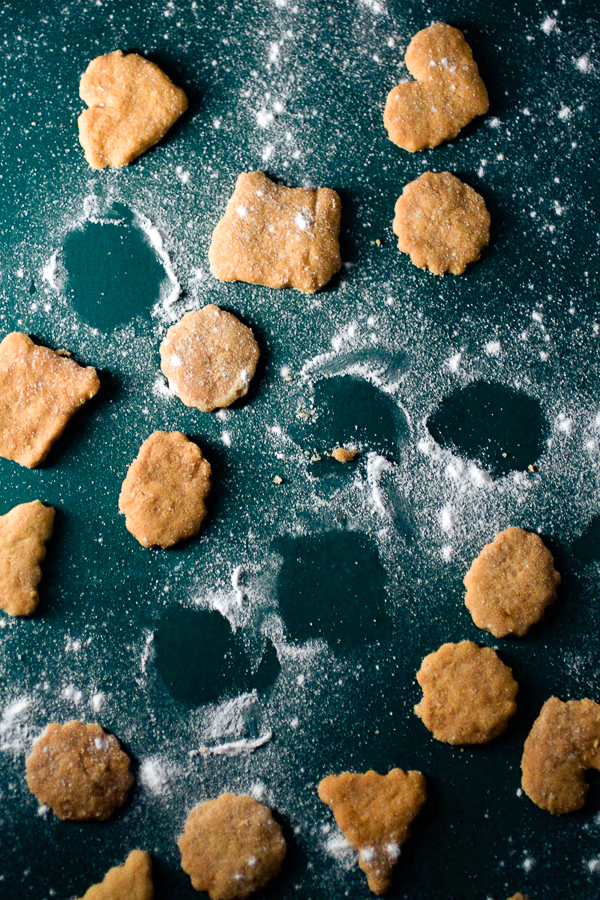 2016 Site Redesign. 
BLB received a facelift in 2016. It was a simple, minimalistic, and manageable design to make it easy for my readers to find what they need. It was a vast improvement from its generic look in 2015. It's perfect for where BLB is in its growth period at this moment.  
Redesign was done by Sara from Moonsteam Design. She is great to collaborate with. She goes to great lengths to make her customers happy. Most importantly, she does good work.
Design goals for 2017 are to do more tweaks to make it more user friendly. If you have suggestions what would make BLB more functional and easier for you, drop me a line. 
Publishing. 
BLB published 75 brand new articles in English, and 30+ translations into Bosnian. This fell short of the goal for 2016, which was to publish 2 articles each week. 
I was successful through August. 
However, I started an MBA program in the fall. I underestimated the time it would take to do my day job, attend almost 20 hours of graduate courses each week, and do the coursework on top of this. Luckily, I work from home so this helps with scheduling. Still, it took almost an entire semester to balance everything, and put BLB back on a regular rotation.  
Publishing goal for 2017 is to publish 2 high quality, long, articles (1,000 words each) per week. 
Translations. 
Early in the year I noticed a reasonably sized readership from the Balkans. Many of you requested recipe translations from English into Bosnian (Serbian/ Croatian).  
Amela Dedić and Samir Hajdarević helped translate many of them for your reading pleasure. This collaboration worked fantastically for the recipes themselves, and for shorter, non-story articles.
However, it was harder to have someone else translate longer, story articles. As a writer, I'm OCD about the way my stories are translated. This challenge is entirely on my end. Because of this, I ask you to be patient until I translate remaining articles into Bosnian. 
What I can tell you about Amela and Samir though, is if you're looking for capable, responsible, timely, and solid English to Bosnian translators, I recommend these two without reservation.  
Translation goals for 2017 are to translate all older articles, as well as keep up with new article translations parallel to when they are published in English. 
Collaborations.
Samir also was a regular contributor through 2016 treating us to delicious Dalmatian recipes. The collaboration was the first one on the blog, and it went smoothly. 
Not sure I'll be repeating collaborations on BLB again, but it was overall a good experience. It was a relief to have someone help with the blog for a while.  As any blogger will tell you, blogging is a lot of work most of which has nothing to do with blogging. 
Currently I'm in talks to be a collaborator on a couple of other blogs in 2017. I'll keep you updated.   
Photography. 
As with any art, there's always room for improvement. But considering below – look left (2015) to right (2016) – in the words of Jay Z, "not bad if I do say so myself." 
Goal for photography for 2017 is to continue improving. 
Page Rank. 
Google ranks pages from 0-10, the higher the better.
When a blog is created, it will take a few months for it to get to 0. As the blog grows, and blogs in the same niche (of same or better ranking) link to it, the ranking of the blog will rise. 
The higher the number, the more authority Google sees your site as having within your niche. As a result, it sends more traffic your way.
To give you some idea, latartinegourmande is at 3, POY ranks at 5, Epicurious and thekitchn both have a rank of 8.
Google is the preferred traffic source for bloggers because the rest of traffic driving sites – FoodGawker, Pinterest,  BuzzFeed, FB even – can all have down time, difficulties, change algorithms, or even disappear. If you're depending on them solely for your traffic, you may be SOL.
(Now, we can write a chapter about Google's algorithm changes which can affect you even worse. But we won't get into that here.)
BLB currently has a page rank of 1. Considering the blog started in 2014, this is disappointing. However, considering I didn't work on it as hard as I wanted to this year, the ranking is deserved. 
Page Rank goal for 2017 is to raise it to at least 2.  
And with that we finish balkanlunchbox review for 2016, and 2017 goals. 
I'd like to leave you with this
In 2015, I experienced a profound loss.
To keep sane, I changed almost every aspect of my life, except for BLB. Having something tangible serve as a bridge from the old, to the new me, has been invaluable. 
However it wouldn't have happened without you. I never imagined I'd meet so many lovely people by running a website. Some of you I'm proud to call friends today.   
Without the time you dedicate to read the stories, and recipes, without your comments and suggestions, without the love you send me each day, this blog wouldn't exist.
So, thank you!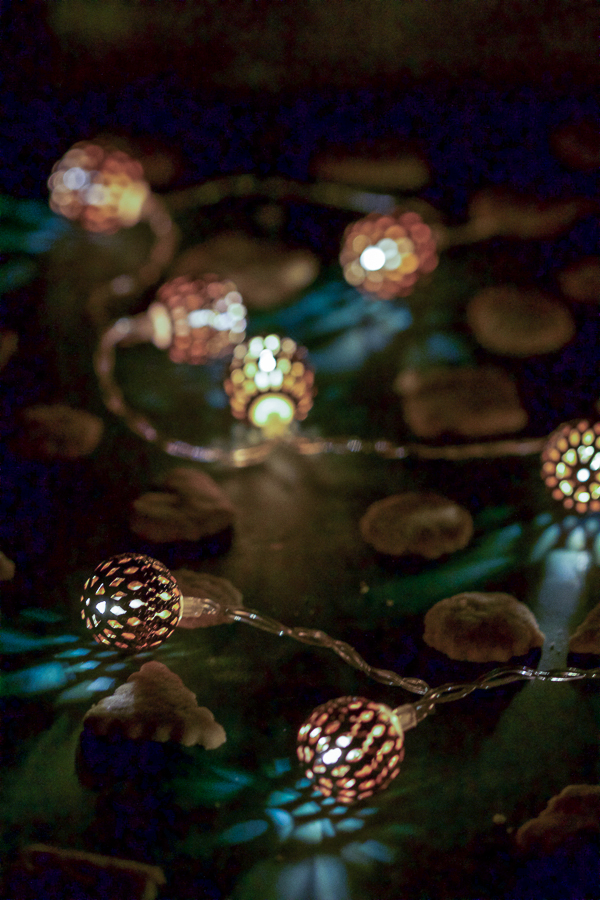 May you have a wonderful 2017, with good health above all.
May your big wishes and your small wishes come true.
May you not have to say goodbye to anyone.
And may the luck be your most loyal companion. 
Warmly,
Aida Ibišević
Print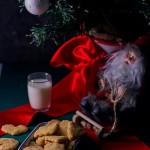 Santa's Sugar Cookies And The Review of 2016
Author:

Prep Time:

20 mins

Cook Time:

15 mins

Total Time:

35 mins

Category:

Santa's Sugar Cookies
---
Scale
Ingredients
2

sticks butter

2 cup

s flour

2

egg yolks

1 cup

sugar

1 teaspoon

vanilla extract
(Optional) m&m's, gummy bears, etc.
---
Instructions
Leave butter to soften on room temperature. Transfer to a larger bowl and mix with a hand mixer for one minute.
Add flour, sugar and egg yolks, and vanilla extract. This time mix with hands until the mass becomes a thick dough. Divide the dough into three parts. Work each a little longer. Cover each in saran wrap. Leave in the fridge overnight. (The dough will keep up to two weeks.)
When ready to make cookies, take the dough out of the fridge and give it some time to adjust to room temp. Heat oven to 375F.
Sprinkle the working area with flour. Unwrap the dough, and use a rolling pin to roll each out the thickness of three pennies stacked together. Use cookie cutters of your choice to cut up the dough into different shapes, or a knife if you don't have cookie cutters. Place cookies on a baking pan covered with baking paper.
Bake for 10-15 minutes. They only need a short time to be done, so watch that they don't over bake.
(Optional) Top with m&m's, gummy bears, etc.
---
---
Notes
This amount of dough yields 3-4 dozen or more.