Apricot raisin walnut cookie boats: a simple cookie with a complicated name. Apricots and raisins ground in a meat grinder, combined with sugar and chocolate, then topped off with a walnut.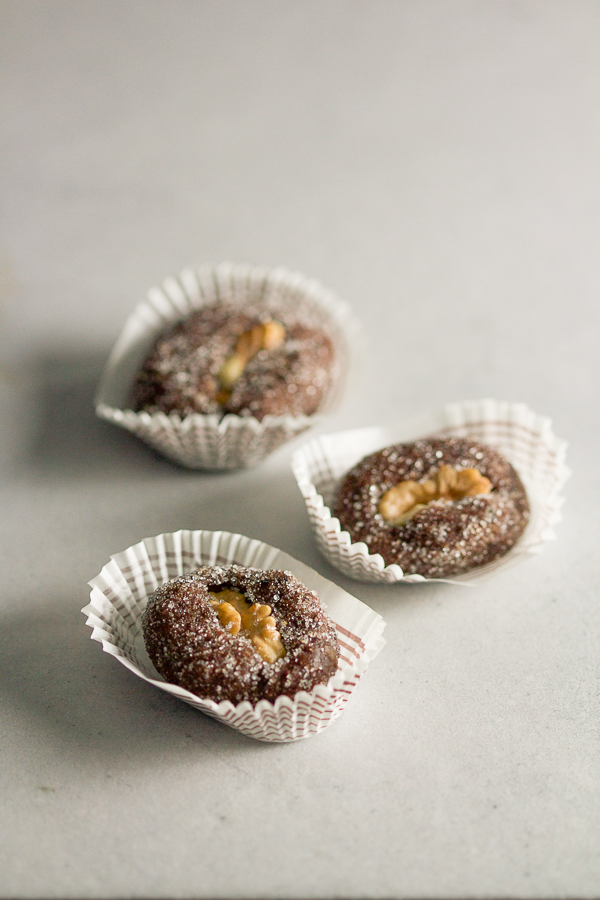 I'll be straight with you. The last couple of dessert recipes were made and photographed around the holidays. This one too. Generally I don't make this many cookies and desserts in a row (although, why not?.), so we can thank the holidays for the onslaught of sweets.
Today's recipe, the apricot raisin walnut cookies, is something my mom picked up a few years ago. Since then it's been in our regular holiday rotation.
We call them little boats.
These are traditional cookies in a sense that the apricot, the raisin, and the (omnipresent) walnut are the kind of ingredients you'll often find in cookies here. Although the combination of the same may be a little bit more contemporary.
For one, this is the first dessert in a while where a whole walnut is used (well, half of it), rather than ground. And the difference isn't subtle at all.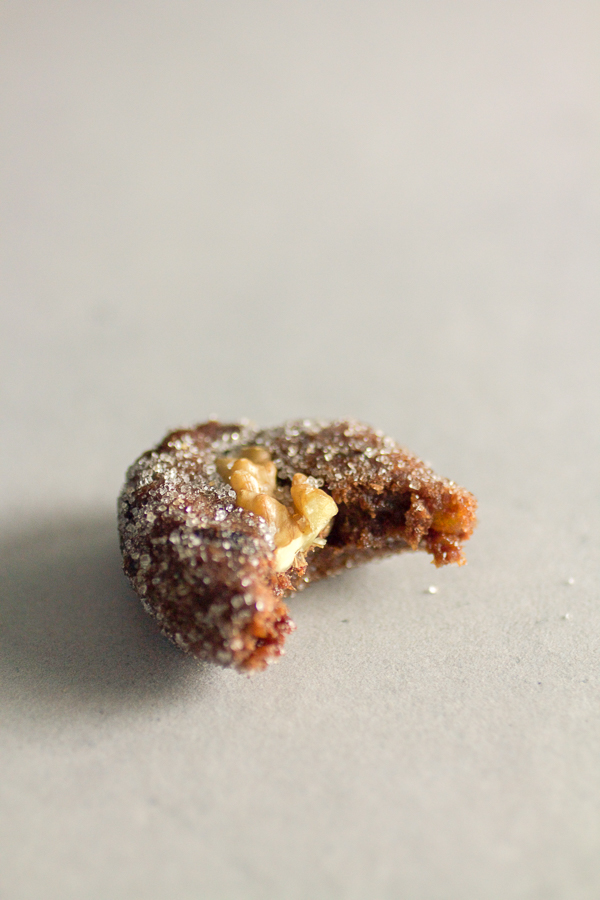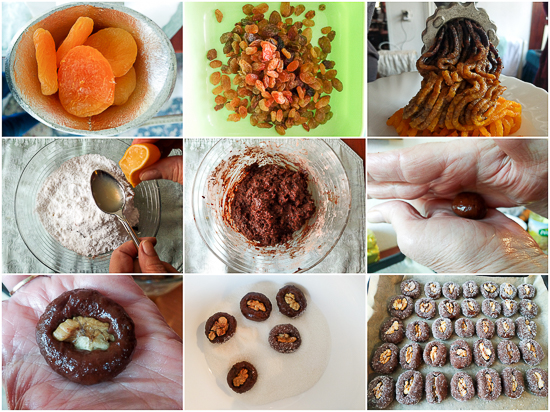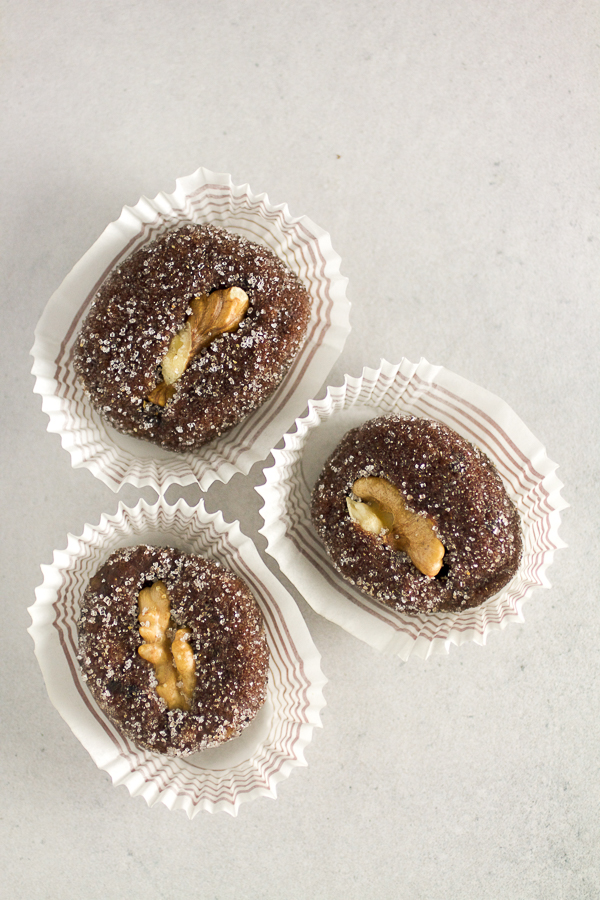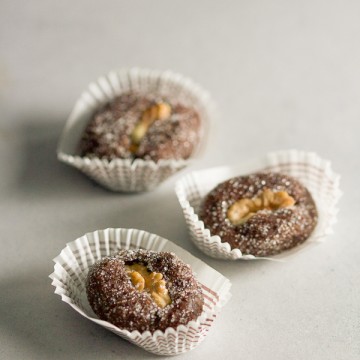 Dried Fruit & Walnut Cookie Boats
Ingredients
5

ounces

dry apricots

pitted

3.5

ounces

raisins

3.5

ounces

prunes

pitted

1.5

ounce

cocoa powder

1.5

ounce

corn starch

9

ounces

powdered sugar

2

tablespoons

lemon or orange juice

fresh

1

egg white

Optional 1 teaspoon sour cherry brandy or rum

35

walnut halves

de-shelled

2-3

ounces

granulated sugar
Instructions
In a meat grinder, grind apricots, raisins and prunes together.

Wet (or oil) your hands to prevent sticking and transfer ground fruit into a deeper bowl. Add cocoa powder, starch, powdered sugar, juice and egg white. Mix until completely integrated.

Transfer granulated sugar into a smaller bowl.

Make small rolls (½ size of a golf ball) out of the mixture. After forming each ball, flatten it a little bit between your palms, and press a walnut half into it. Afterwards roll in granulated sugar and set on a flat pan or baking sheet.

Leave in a dark, cool place to dry. Later when they toughen, transfer into a container or a cookie jar, and keep up to two weeks.
Notes
This amount of ingredients should yield about 35 cookies. Serving size is about 2-3 per person.
Take note that raw egg white was used to congeal the ingredients together. Raw eggs may cause unwanted reactions. Some use apple sauce or sugar syrup as a binding agent instead.