Fig truffles with rum. Have you heard a sweeter sentence in your life? Dry figs integrated with chocolate and rum, then rolled in coarsely ground almonds for the win!
The process for these fig truffles with rum is almost identical to making our other truffles (the ones with chocolate hazelnut), and similar to homemade Raffaello balls. (There's a recipe of a cake roll somewhere here also.)
*
Mom got the phone call about six months ago. It's available. It has to be now though! Click.
She came over immediately. Sister, niece and I sat down with her to discuss.
The deliberations were complicated. The information we had was scarce, but more trickled in by the minute.
Papers are in order. Everything's legit.
Each new piece of the puzzle swung us in the opposite direction.
You can't back out once you decide.
Each new piece of the knowledge derailed everything we decided previously.
Background thoroughly checked. No priors.
What was one to do?
Extensive training.
Yes but..
Exceptional intelligence.
What if...
Cuddly.
However...
Champion parents.
It was the niece and I who got her to seal the deal after we heard the following:
When he's wants to go outside, he puts his paws on your lap to let you know.
Later on, we found he's all they said he'd be. He's also insufferable, intractable, stubborn. Free, loving, persistent. Also, quite possibly a cat.
We call him Čupko (Chupko). It stands for shaggy, in Bosnian.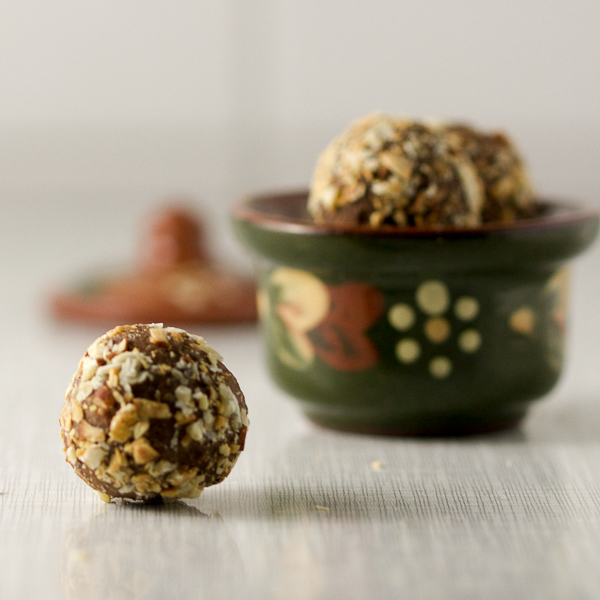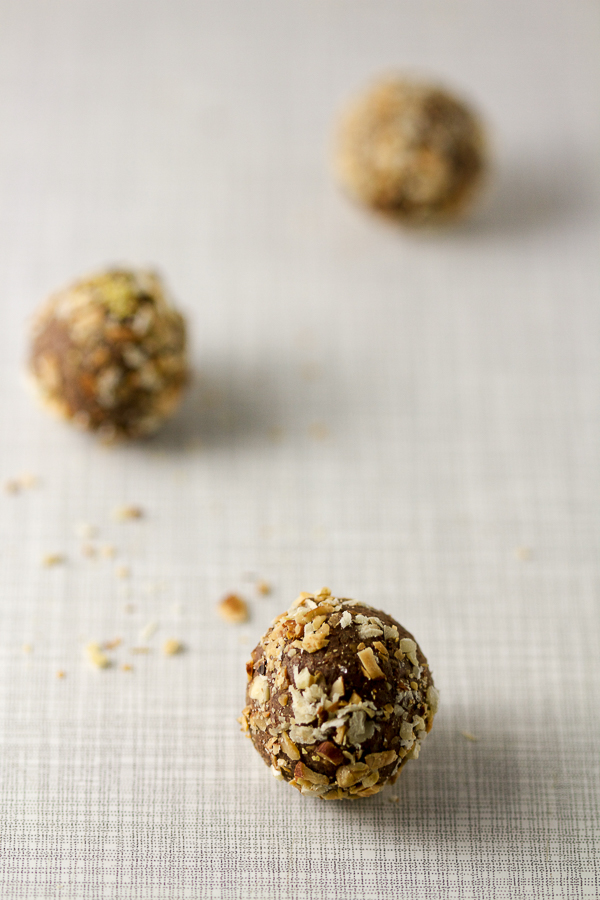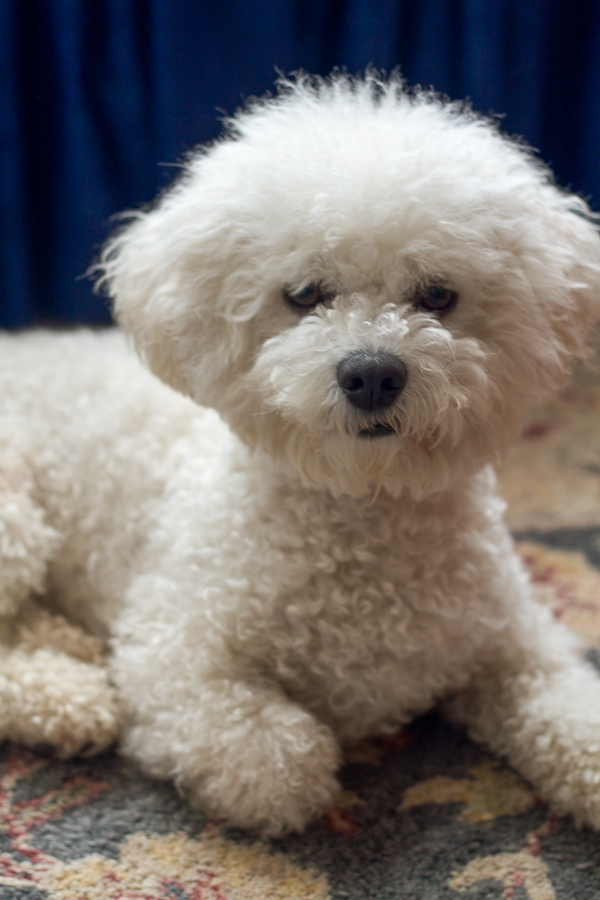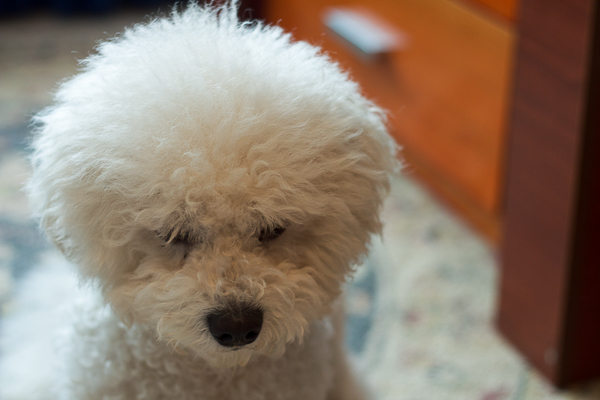 Fig Truffles With Rum
Ingredients
7

ounces

dried figs

ground in a meat grinder

5

ounces

dark or baking chocolate

grated

5

ounces

powdered sugar

1

egg white

1

teaspoon

rum

2

ounces

almonds

coarsely ground or finely chopped
Instructions
Wet your hands to prevent from sticking. (You may have to do this a few times while you form truffles.) Combine all ingredients into a bowl. Mix well with hands until the ingredients are well integrated and have a consistency of play dough. Form little balls (the size should be between a golf ball and a marble).

Prepare a bowl with almonds, and roll each ball around in it. Cover a flat surface (or a baking sheet) with baking paper. Line the balls on the sheet, cover with a kitchen towel and leave in a cool place to toughen.

Once toughened, transfer them to a cookie box or a container. Keep in a cool place or fridge. Consume within a week.
Notes
Substitute almonds with walnuts or hazelnuts as another option. You'll end up with about 15-17 truffles. Serving size is about 2-3.