Let's venture to the side not prepared often enough – the velvety, baked Romano beans. Lush, wide and flat beans, quartered and softened, topped with heavy cream-plus-garlic then baked. As striking in taste as it is in looks.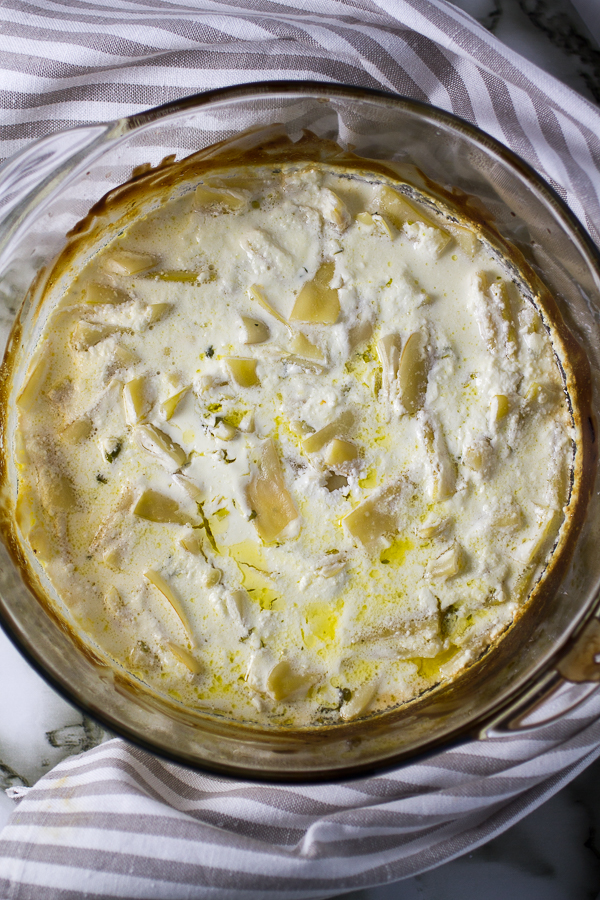 Although belonging to same family as string beans, these large, wide, green pods called Romano beans are a necessary upgrade. (A side-note: they'll answer to flat beans, or Italian flat beans also.) A ganglier version of the common bean (Phaseolus vulgaris), Romano is softer, leggier, lush.
Unfortunately, the quality of the Romano is undermined by the clever positioning of the string bean. String bean has for a long time used its crunchiness to mask the truth: that is has no taste. It's far to hard to be used in a stew. As a side dish it's insecure to arrive alone. Oh no. It makes a fussy entrance with all the accoutrements: the butter, minced bacon, peppers, tomatoes, you name it.
Meanwhile the Romano bean, more wise and sophisticated, requires just a tiny introduction and maybe a little bit garlic, and it overshadows all others with its personality. It's mild and adaptable. Soft. Buttery. It comes in a light green or a light yellow outfit. It does share one trait with the string bean, it also is prepared straight in the pods. Although hitting the mark on many points, nutritionally these beans are weaker compared ones which are shelled and extracted.
I like Romanos best in a stew.
For all the talk of its simplicity, for today's recipe we go via a more complex route. Why not? Romano deserves it. We'll do what we'd do with the string bean. Except it'll still come out better than the string bean. We'll cook them in boiling water for a moment, and transfer to a buttery pan, caress them with a sauce of heavy cream and garlic. Bake.
Because sometimes it's just more fun with the accoutrements.
Final installation of our review of recently translated articles
Meatless Bean Stew
Tradition interwoven with contemporary, this kind of recipe is exactly what BLB is all about. Meatless stew made with soaked beans, thickened with a simple roux. As good as the meat one.
Mushroom Goulash
With just a simple ingredient addition (the mushroom), goulash becomes more earthy and soft. Great over any side you can think of: rice, pasta, polenta, mashed potatoes. Quick to make too.
Chicken Liver Sauce
One of the most controversial recipes on the blog. Eaters usually have a love/ hate relationship with liver. Fresh liver with just a few seasonings and onion, it's a coarser and softer kind of meat. I urge you to at least give it one try.
Romano Bean Stew
Stew made out of same beans as today's recipe, these flat pods are cut down and cooked in a stew that you can make as hearty or light as you'd like to.
Red Pilaf With Turkey Breast
I haven't prepared much turkey in terms of turkey breast, but this turned out to be a great experiment. Moist turkey on bed of red pilaf (rice seasoned with a lot of paprika).
Balkan Gourmet Burger
If you haven't had pljeskavica before, I urge you to find a Balkan friend immediately and have them make this burger-y goodness for you. Even better, make your own.
White Wine and Mushroom Risotto
I'm a big fan of using wine to flavor the food. Rice simmered on wine with soft mushrooms. Curiously enough, this is a recipe that requires no meat whatsoever. If you decide to go for some, make a schnitzel on the side.
Meatballs in White Sauce
Meatballs in tomato based red sauce are the most visited recipe on the blog. While delicious, they're not the only meatballs in town. The ones made in white sauce are equally juicy and delectable.
Drunken Schnitzels
Wine again. And veal medallions. Oh yes, and some breading! I cannot recommend this recipe enough.
Chicken Breast Bologna Sauce
Children love this recipe for it's one of those when you are completely out of ideas. Pull out some chicken breast salami, dice it up, cover with heavy cream, and voila!
Veal Rump Medallions
If you haven't learned how to make veal medallions, this is your chance. A solid piece of meat is a substantial meal on its own. Add to it a quality side, and you are eating restaurant style, at home.
Chicken Turnovers
Like a lot of Balkan recipes, this is basically dough with a filling, fried. Perfect to take to work or school. The best part? You can freeze the filling and dough separately, and then prep again at your leisure.
Quick Macedonian Beans
Infamous Tavche-Gravche, this is some of the best of Macedonian cuisine. This version is a contemporary one, lacking on tradition, but not lacking on speed or taste.
Shrimp in Saffron Sauce
One of my favorite recipes on the site, shrimp in white sauce with a touch of saffron. A perfect topping for thick tagliatelle.
Leek and Ground Beef Risotto
Leeks are a strange creature. I'm not a big fan. Except in this risotto. One-pan (wok?) type of meal, this risotto has everything you need in one sitting.
Baked Sauerkraut
Smokey, heavy, filling, savory. The penultimate Eastern European delicacy, fermented cabbage is sliced and then baked together with meat. Goes perfectly with mashed potatoes.
Sauteed Spinach
If you don't know how to make sautéed spinach, it's time you learn. It doesn't take much effort to make this  high quality side.
We've now covered all recently translated recipes. Hope at least one strikes your fancy. Bon appetit!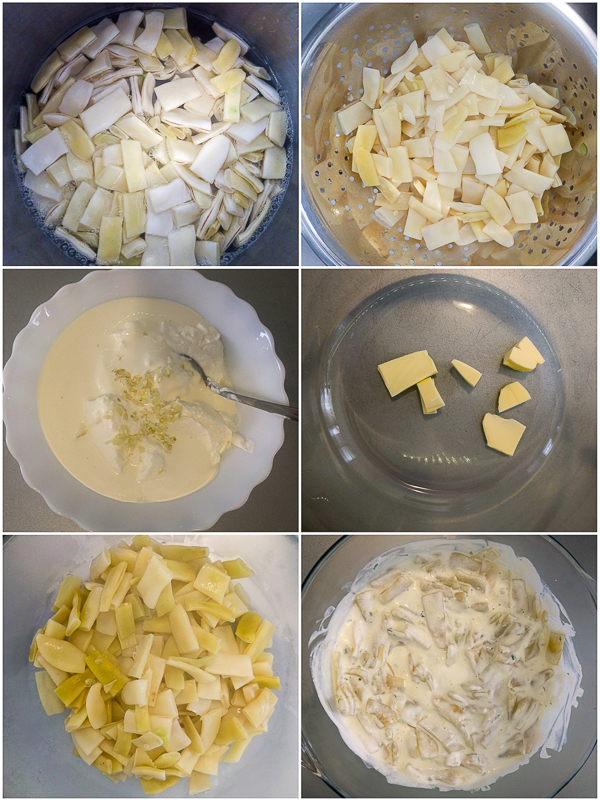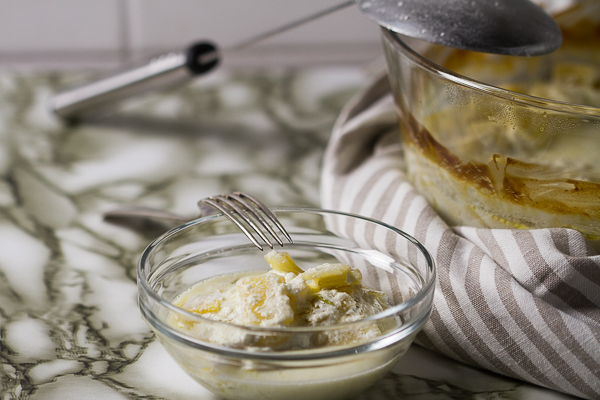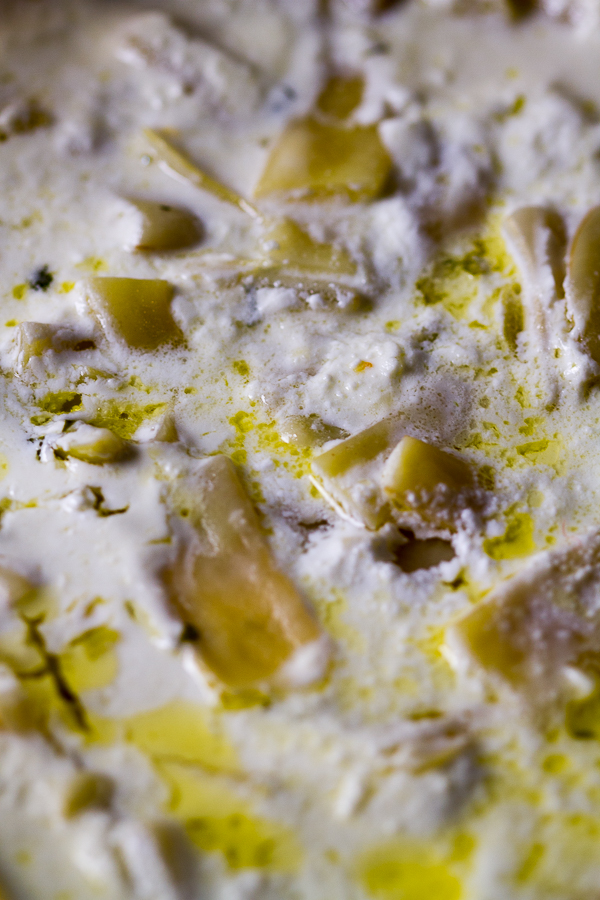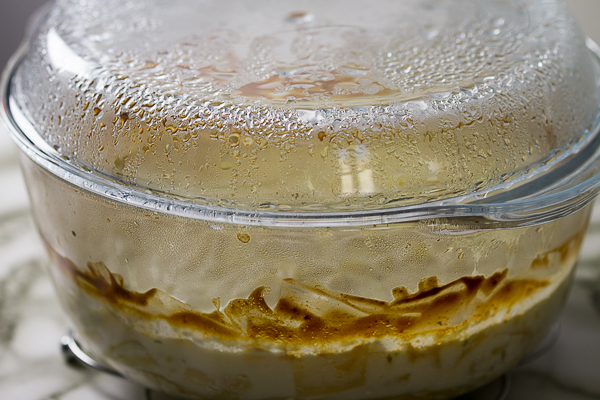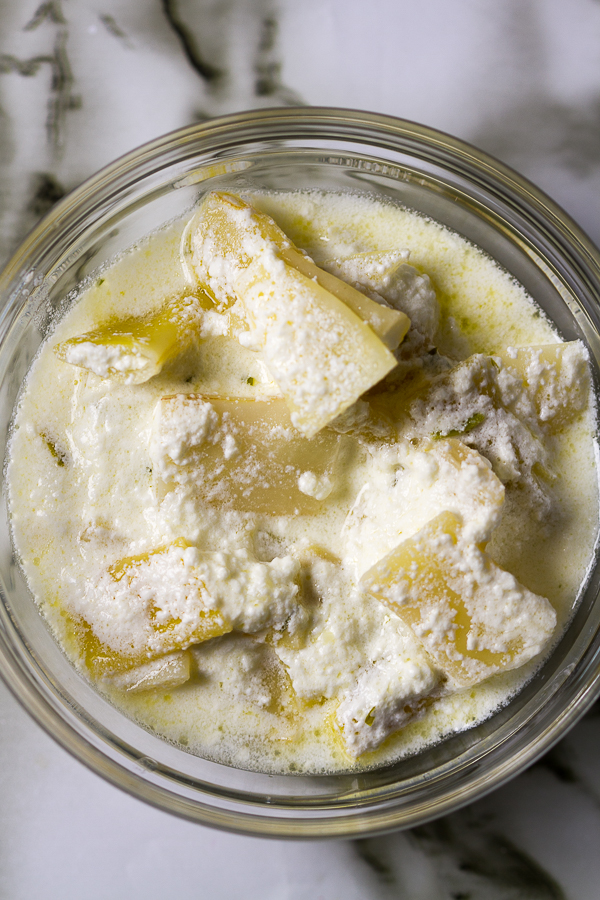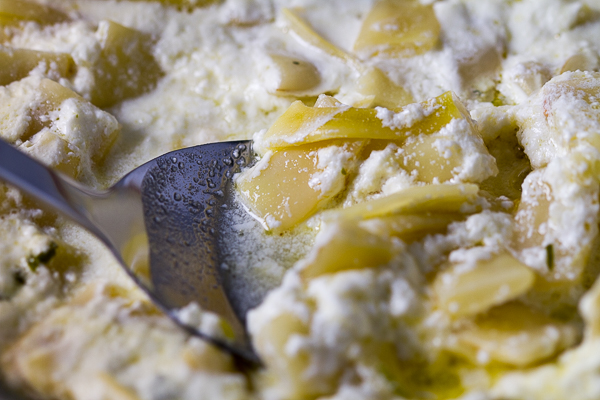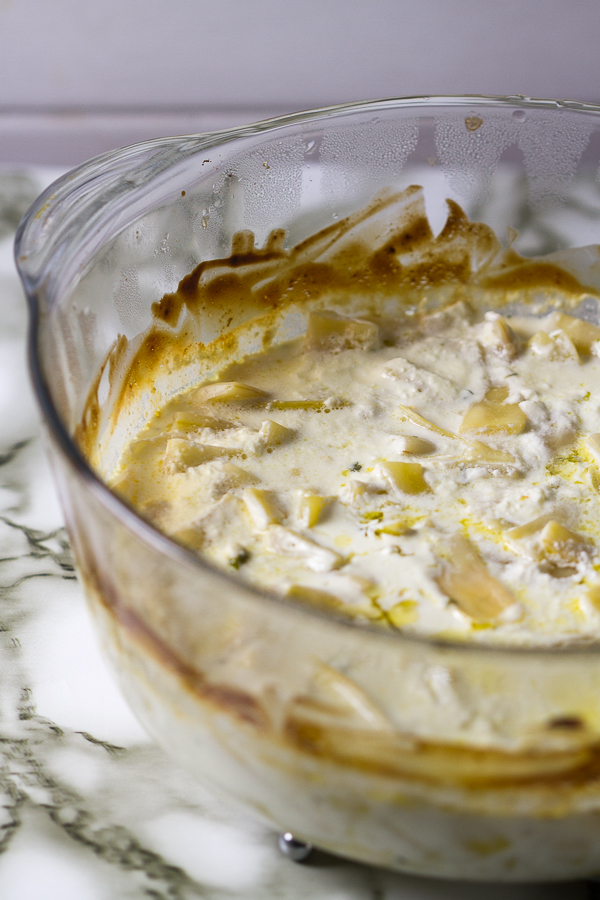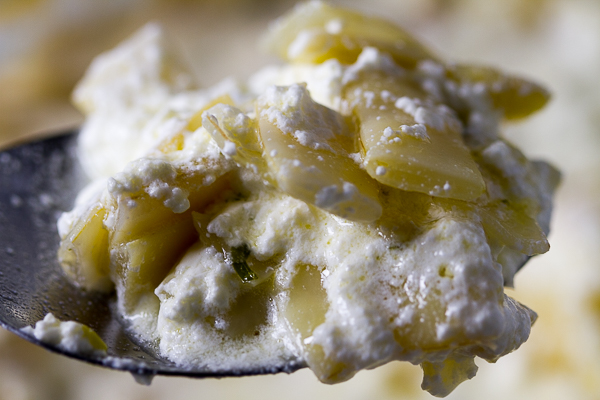 Print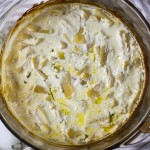 Baked Romano Beans
Author:

Prep Time:

20 mins

Cook Time:

25 mins

Total Time:

45 mins

Yield:

6

1

x
Category:

Side Dish
---
Scale
Ingredients
16 ounce

s Romano beans (ends cut off, pods cut into

2

–

3

inch pieces)

4 tablespoon

s salt

2 tablespoon

s butter (diced)

2

garlic cloves (peeled, minced)

11 ounce

s sour cream

11 ounce

s heavy cream
---
Instructions
In a large pot bring Romano beans and 2 tablespoons salt to a boil on high in 4-6 cups of water. Lower to medium and cook 10 to 15 minutes, or until tender. Strain. Heat oven to 485°F.
Put butter in a glass bakeware or a pan (approximately 9 inch in diameter), and evenly cover with Romano beans. Top with 2 tablespoons of salt and garlic. Mix until integrated.
Add sour cream and heavy cream to beans. Mix until integrated.
Bake for 20 to 25 minutes. Cover with foil if necessary.
Serve warm.
---
Notes
Baking time will greatly depend on the type of Romano beans you get. The greener kind take a little bit longer, while the yellow kind may take 15-20 minutes. Use your own judgement. Cover with foil when/ if necessary.