Soft and flavorful buckwheat mini breads further enriched with sunflower seeds. A simple way to inspire you to make your own dough.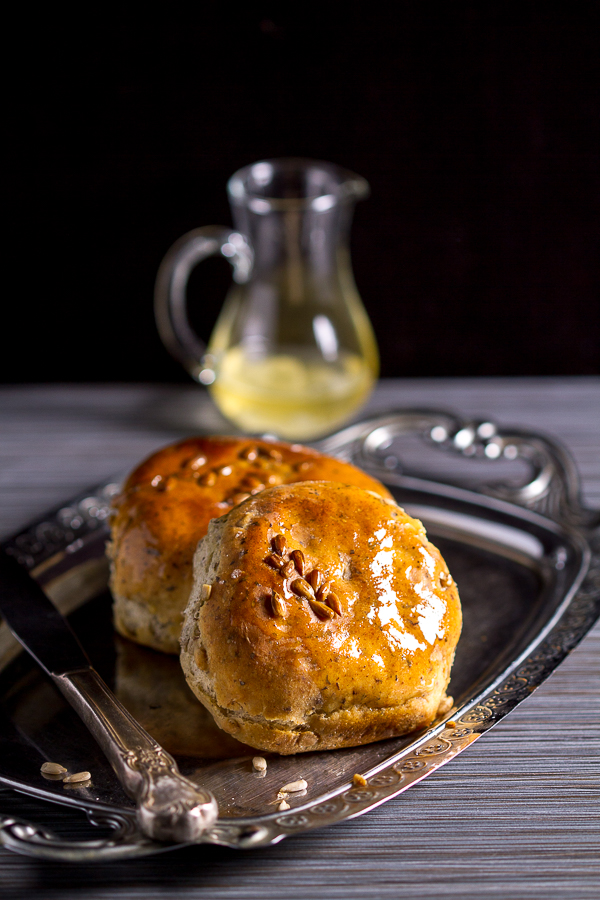 When I returned to Sarajevo there was a period of loneliness. I needed to make new friends, and new memories with the old ones. And so started our monthly dinners.
Two moms. Two pairs of sisters. Three city neighborhoods.
Each month one of the six makes lunch (which in this part of the world is similar to dinner in volume) and invites the other five. Lunches, scheduled on a weekend, last anywhere from 3-6 hours and are accompanied by lots of laughter, support, and overall good times.
Without any planning, it turned out each person wanted to make lunch just a little bit better than the previous one. As you can imagine, over time these improvements progressed into a friendly competition.
So far we've explored Turkish cuisine, couscous, veal roasts, cheesy and filling side dishes, and mind-blowing salads (one of which is in rotation for very soon).
Last time, at Ms. Izeta's, we were introduced to these small, warm, soft buckwheat mini breads. They came at the very end, just after we were exhausted from eating. I didn't think I had enough energy in me to try one.
Yet here they were. Small. Round. Warm. Sturdy, but their softness was evident even before you broke one apart. Inside they were soft and fluffy, a light gray dough speckled with tiny dots. Addition of a little bit of butter transformed it into a dream bread.
Until recently, I was unaware of buckwheat. I'm wary of new ingredients as sometimes in our quest for health we discover we were better off not trying some things. Following this reasoning, I didn't pay attention to buckwheat until I tried it. (Others have already done a good job incorporating it into dishes.)
To my surprise buckwheat tastes great. These buckwheat mini breads are a little like wheat bread, although buckwheat is actually a fruit seed related to rhubarb. Buckwheat gives the bread a slightly tangy demeanor, but the flavor is one that could easily become your daily go-to.
The breads really didn't need any improvement, but my sister and I played around and added some sunflower seeds to the mix. The result was even better, if that was possible.
Buckwheat is gluten-free (the addition of regular flour to this dish makes it not gluten-free though), it reduces blood pressure and helps with weight loss, it's a great source of magnesium, it's low GI, and has numerous nutritious benefits.
Buckwheat has become a craze in Bosnia recently. On the way to the Bijambare caves recently, my friend and I encountered several little shops on the side of the road selling only buckwheat and buckwheat related products.
And everywhere I go, people are discussing buckwheat recipes.
Making these breads is similar to making homemade bread. My sister and I made a Tasty inspired video for this recipe, to make the process even easier. There are more videos to come, and more fun changes on the blog. I'll be back with an update soon.
Until then, let me know how your buckwheat mini breads turned out.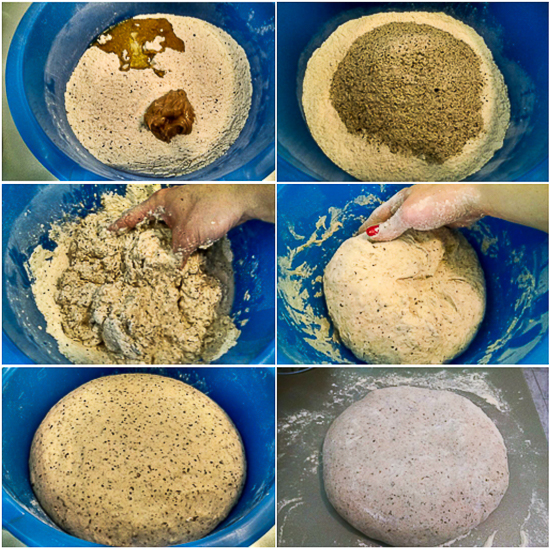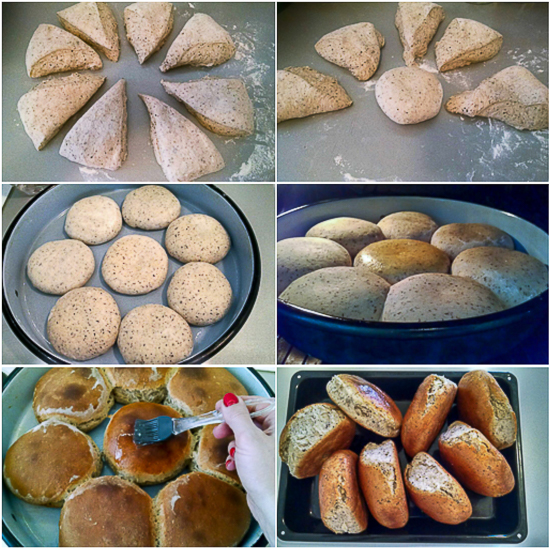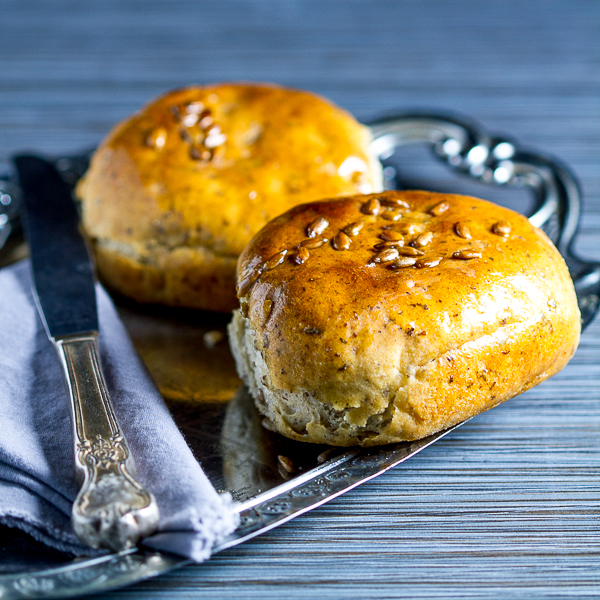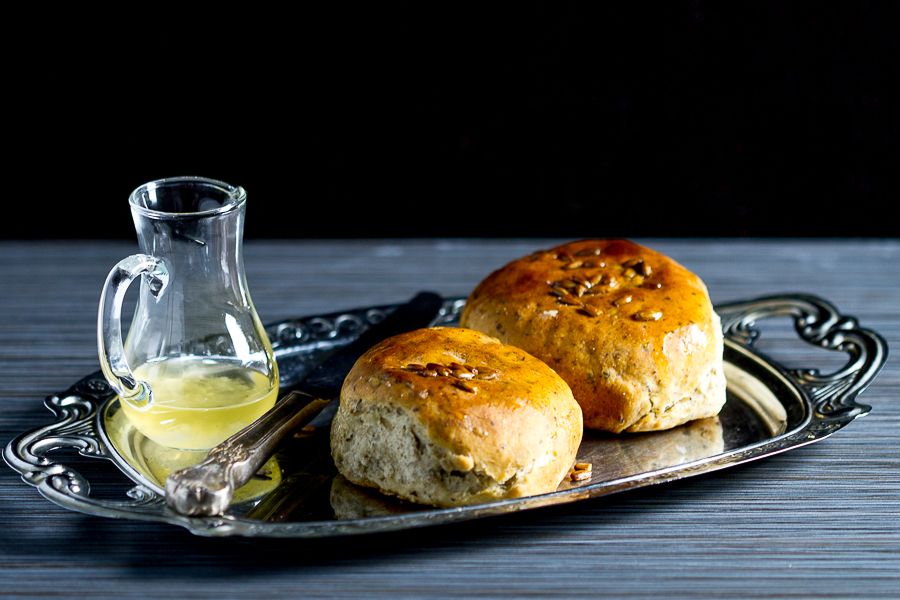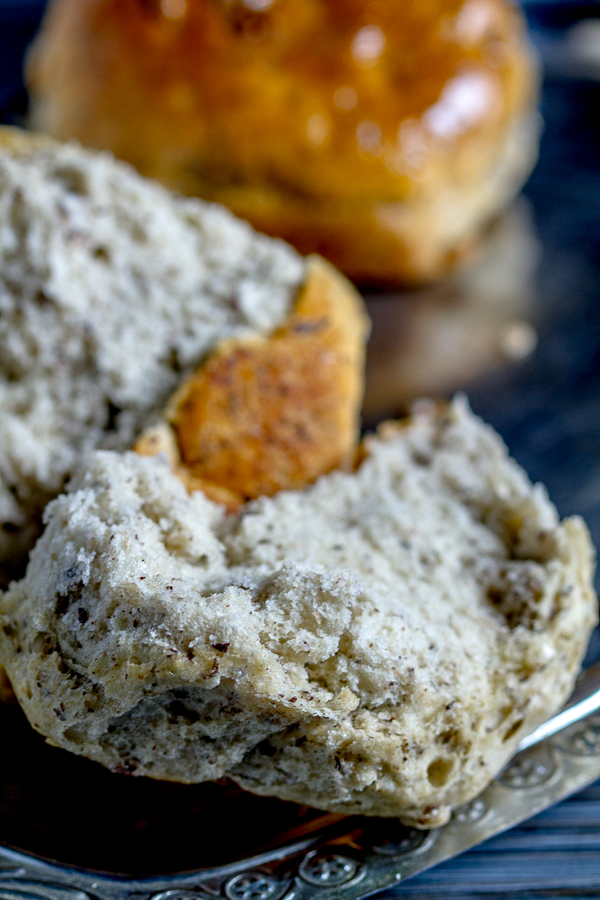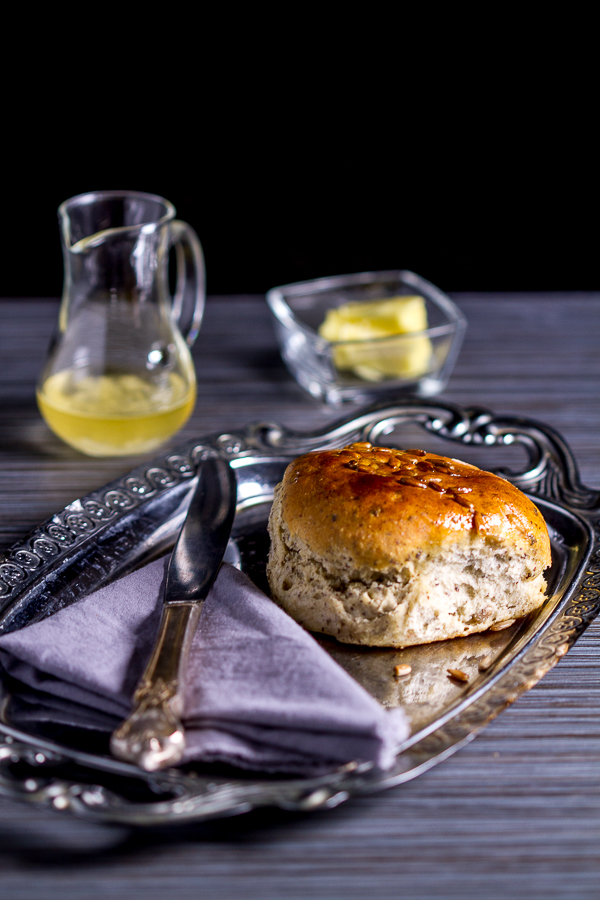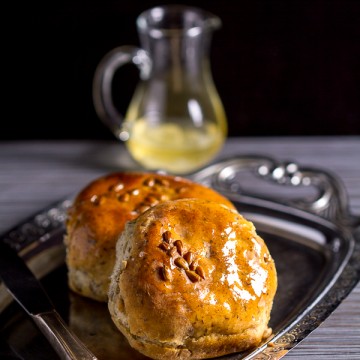 Buckwheat Mini Breads With Sunflower Seeds
Ingredients
1

tablespoon

baker's yeast

1

teaspoon

sugar

16

ounces

white flour

5.5

ounces

buckwheat flour

3-4

ounces

melted butter

½

tablespoon

salt

3-4

tablespoons

sunflower seeds
Instructions
In a small dish mix baker's yeast, sugar and a tablespoon or two of lukewarm water. Set aside for 5-10 minutes, or until it bubbles up and starts to rise.

In a larger bowl, combine the yeast mix with flours, salt, 1.5-2 ounces of melted butter and 2 tablespoons sunflower seeds. Add about 25 ounces warm water, and start kneading. Knead until all ingredients are completely integrated and you have one, harder ball of dough. Cover and set aside in a warm place for 30 minutes to rise.

Knead a few more minutes, and set aside for another 30 minutes. Heat oven to 480F.

Sprinkle working area generously with flour. Take the dough ball out and split it in half.

Roll the first half out into a circle about 12 inches in diameter. Cut into 8 slices. Work each slice into a small ball, and then flatten a little bit until you get a disk. Place into an oiled pan. Follow with the remaining slices.

Repeat previous step with the second half of dough. Take a little bit of warm water and sprinkle onto each dough disk. Tap it in with your palm, and then sprinkle with remaining sunflower seeds.

Place the pan into the oven and bake for 10 minutes. Lower the temperature to 415F and bake for another 15 minutes.

Take out of the oven, paint with the remaining melted butter. Lift the breads onto their side and let cool for 15-20 minutes. Consume warm.
Notes
Please note you'll need an extra hour added to prep time for the bread to rise.
You may need to bake these in two batches. Alternatively, halve the recipe.