Chocolate Nutella strudel: chocolate infused flour caressed into dough, let to rise, smeared with huge chunks of Nutella, toped with egg yolk glaze, then baked. Tastes like heaven!
Nutella has become a beloved spread across the world. In the Balkans, Nutella and other chocolate spreads - strudels too - have for several decades been a staple in the home of smart homemakers who knew it was just the right combo to calm kids down.
Since bread, dough, batter and chocolate go so well together, Aleksandra thought about combining it for a special finish. What she came up with is a strudel in looks like any other, but with a heavy accent on chocolate in texture and taste. Photographs do not do justice to the final product.
Want something similar, even better than this? Try our poppy seed roll!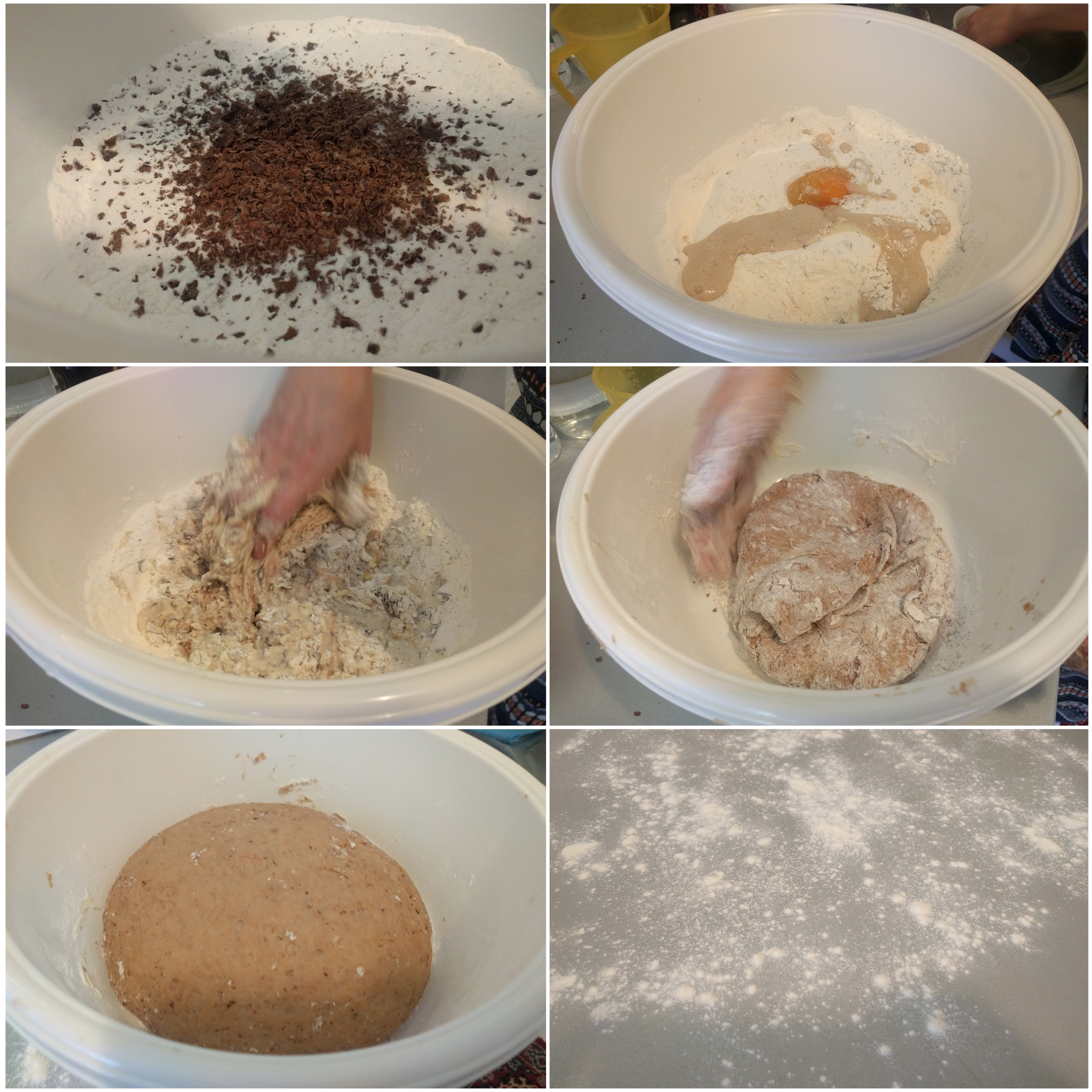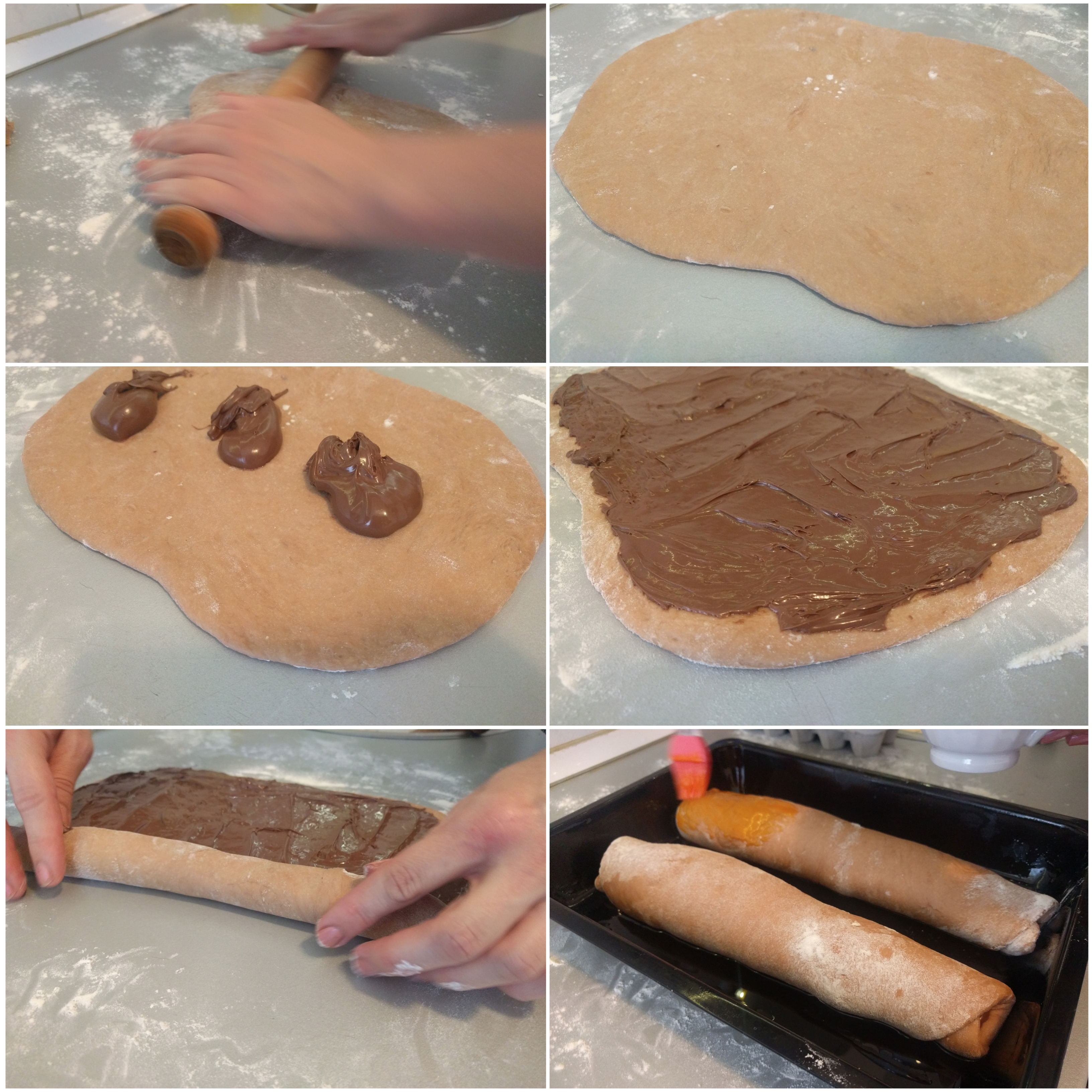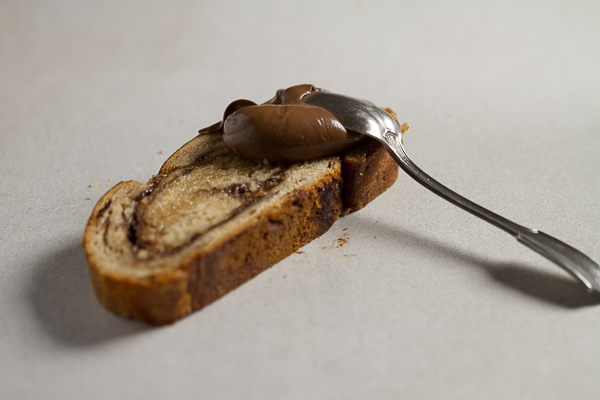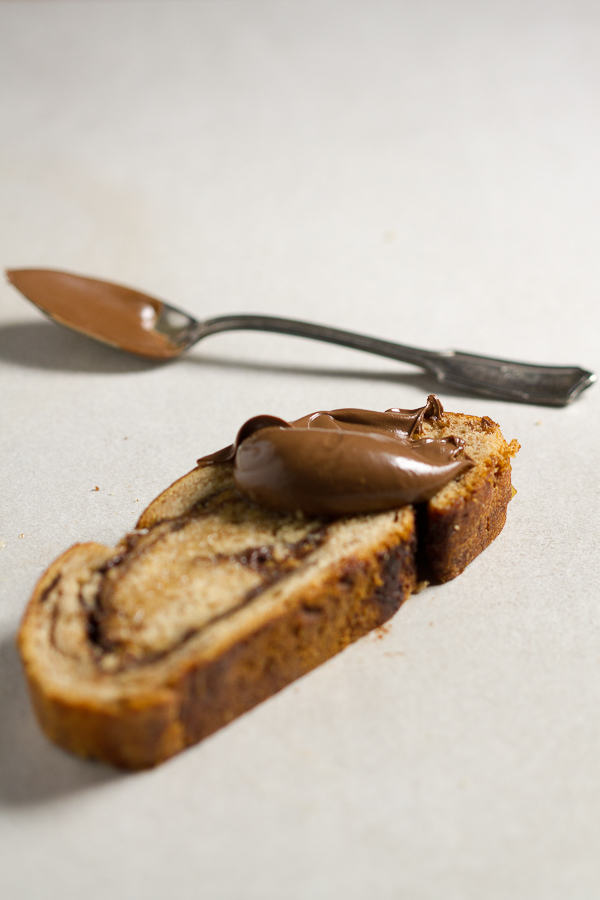 Chocolate Nutella Strudel
Ingredients
1

tablespoon

instant yeast

or baker's yeast

1

tablespoon

sugar

1.3

cups

milk

3

tablespoons

butter

4

tablespoons

warm water

3.5

cups

flour

2

ounces

dark chocolate

or baking chocolate, grated

½

teaspoon

salt

2

tablespoons

sugar

1

egg yolk

8-9

ounces

Nutella
Instructions
Combine yeast with sugar and warm water and leave fifteen minutes until it bubbles up.

In a small pan, heat up milk and butter until they combine, and then turn off and leave to cool down to lukewarm.

In a larger bowl, combine flour, chocolate, salt, and sugar. Add milk and butter and knead into a ball of dough as if you are making bread. Leave aside for hour to an hour and a half to rise.

Flour a working surface and transfer the dough onto it. Divide in two and work (knead) each ball a little more. With a rolling pin, roll one ball into a rectangle, the thickness of a small finger. Take 4 ounces of Nutella and spread over the dough equally. Roll the dough in until you have a loaf.

Repeat with the other dough ball and transfer into a baking pan.

Mix the egg yolk and paint the top of each strudel. Leave aside for 30-45 minutes until it rises again.

Heat oven to 390°F. Transfer the pan to the oven and bake for 10 minutes. Turn the pan, and cover with foil. Lower to 350°F, and bake 25 minutes. Turn the oven off and leave in another 5 minutes.

Cool for 15-20 minutes before eating.
Notes
Please note that the preparation time does not include the time for the dough to rise.