Chocolate Walnut Marzipan Squares: a unique take on an old favorite.
Authentically, marzipan is made with almonds.
But I only eat fresh, almonds in one piece.
Back in the day there was this glue called Karbofix. We used it for arts and crafts in school.
It came in a tall, round box not unlike a box for face cream. When you opened it, there was a tidy blob of white glue, and a small place for a spoon used to scoop out the glue and smear it on paper. The glue smelled like almonds.
To this day, when I smell either my stomach moves upwards. Ground almonds then are out of the question.
But why should marzipan be too?
There are other nuts out there after all. Walnuts were the first thought. Chocolate walnut marzipan was the second.
The walnut is synonymous with the Balkans. It's the most frequently used nut here. From holiday baklavas, roses, poached apples, to an everyday 45-min chocolate biscuit cake, we use it fanatically.
Why not? It's worthy of adoration.
The walnut is crunchy. Tart. The tongue runs the top of the mouth at the first meeting, placing the flavor. You sense a pinch of oil. Oil with real, good fat. There is some sweetness, too, fully accented when combined with sugar. It's substantial. That's what I love about it.
It provides all its best qualities to these squares. Chocolate walnut marzipan squares are tough, but soft. After a few seconds in your mouth they become creamy, and allow chocolate to take over for that last flavor before the next bite.
I hope you'll like these as much as I.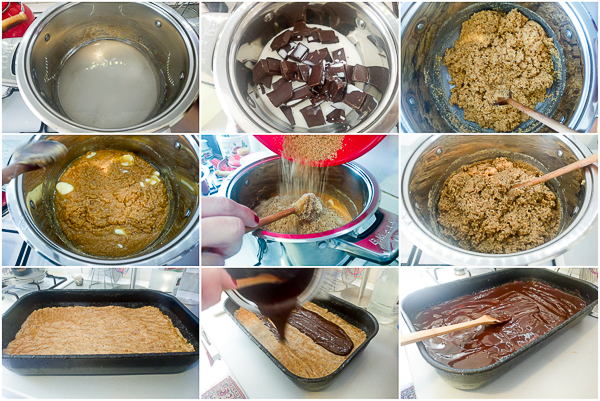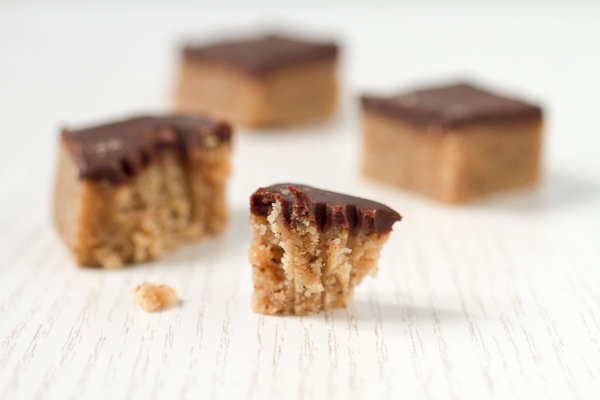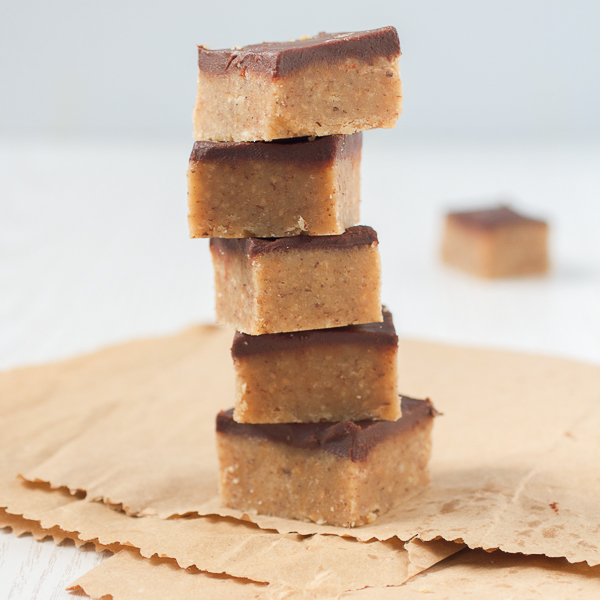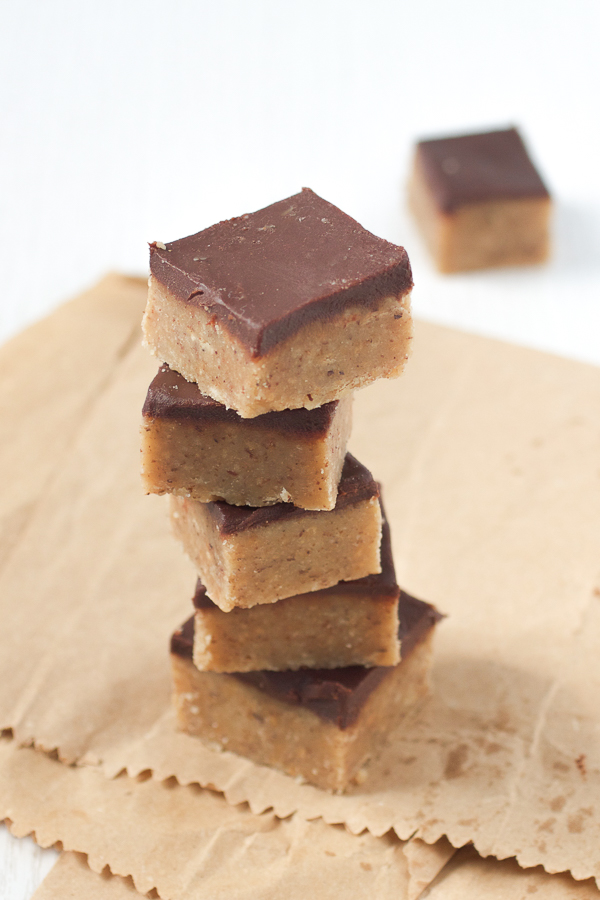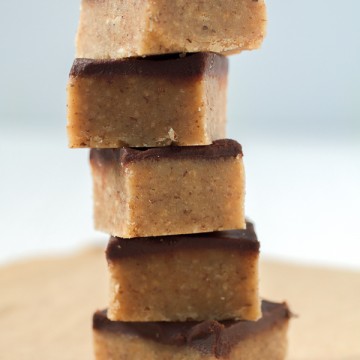 Chocolate Walnut Marzipan Squares
Ingredients
MARZIPAN:
14

ounces

petit beurre biscuit

or a similar biscuit

16

ounces

walnuts

14

ounces

white sugar

9

ounces

butter

sliced
CHOCOLATE TOPPING:
9

ounces

dark chocolate

chips or broken pieces

½

cup

milk

1

tablespoon

butter
Instructions
Grind petit beurre (or similar biscuit) into coarse flour. Grind walnuts as well.

Place sugar in a deep pot and cover with 16 tablespoons of water. Cook on low and stir frequently until it boils. Continue boiling for exactly 2 minutes, and remove off heat.

Separately, combine dark chocolate (broken up or in chips) with milk and butter in another pot. Melt on low and stir frequently. When it melts remove off heat.

Pour ground biscuit into the boiling water and mix thoroughly with a spatula. Slice the butter in, and continue mixing. Finally, add the walnuts, and stir once again until the mass is completely combined.

Transfer the marzipan mass into a 12x18 inch pan, and use your palms to spread it evenly in the pan (be careful not to burn your fingers).

Pour the chocolate topping over it and also spread evenly over the entire marzipan. Leave aside to cool down. Cut into approximately two inch squares.
Notes
If unable to find petit beurre biscuits, good substitutes are: Lorna Doone cookies, Gamesa, Marie. If you can't find any of those animal crackers are your last resort.
You'll get approximately 50 cookies this way. Serving size is about 2.