Why buy mint tea when you can make your own from scratch?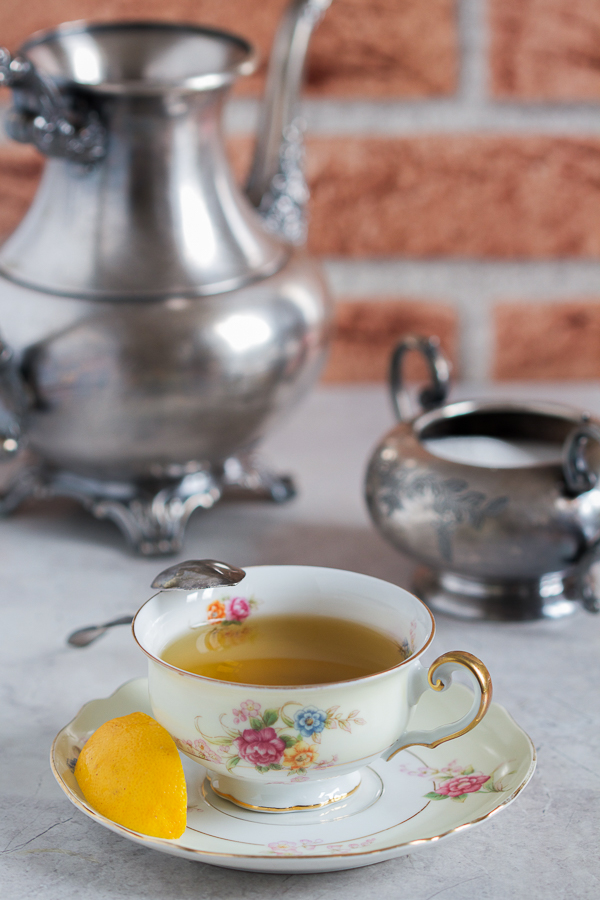 I may have mentioned this before. A big reason I started cooking relatively late (I was in my late twenties by the time I made a decent dish, the kind you wouldn't be ashamed to feed your guests) is because of fear. I'd see something, anything, and think "that's entirely complicated." It went on for years.
Even now, I sometimes judge my cooking skills based on notions I'm unaware are managing my experiences until I catch myself having such a notion. Do you do that too? Do you think "oh ok, this chicken looks simple enough," and then find yourself unable to make the sauce, because the sauce… well the sauce is entirely complicated.
The only antidote I have found for this is to attack it head on. This results in a lot of trips to the trash can to destroy the evidence. And a few satisfying "I got this!" 
Living in Sarajevo for the past year has been an experiment in attacking these notions. It's easier to do this here, due to a different approach to cooking. For one, there is no fear related to food here. Do you remember my cousin who made perfect stuffed dolmas after only receiving cryptic instructions from my grandma the night before?  I still don't know how she did it. I would've asked at least seven or eight specific questions to come even close. 
Another thing I've noticed, there is a whole lot of reverse engineering. Folks easily recreate a dishes just by eating it once or twice until they break it down to the exact measurements. Did I tell you about another relative, a pastry dough superhero in her spare time? She once went to a dinner thrown by a snob. This snob wouldn't share the recipe for a croissant-like bread she served that evening. Well, my darling relative went home, and played with flour all night long until she figured out an even better way to do it.
Although I'm still off from being anywhere near these two examples, I can confidently say my food fears are lessening. I'm closer to figuring out steps and ingredients in a dish.
Most importantly this happened.
Before, I used to freeze upon encountering a new piece of cooking information that didn't have a place yet in my mind's folder called "cooking." And today, today I catch myself thinking "that's doable," or "I wonder if it can be done this way?"
And so it was with mint tea. I don't have a garden, but I was a lucky recipient of about 500g of freshly cut mint, which I promptly washed, spread out on a tablecloth and dried for a few days. When it finished drying, I further broke it down into smaller pieces, and placed in a jar.
Before, I would have wondered how in the world someone dares to do it on their own. And now, I just jumped at the opportunity, regardless of the outcome.
Do you like mint tea? I bet you love it. It's the only tea that's both calming and energizing at the same time. There is a soothing cleanliness after you consume it. It's not surprising as mint is used from soaps to gum.
But have you ever tried making homemade mint tea on your own by drying the leaves? If not, why not?
Here is your chance. If you have a garden with mint, grab a large batch and start drying it. If you don't have mint in your garden, plant it right now. It grows quickly, and in a few weeks you'll have enough to start on your tea. Mint overtakes other plants, so plant it in a pot or a bucket of its own.
Mint tea is as simple as a recipe will ever get. Let's conquer those fears.
P.S. For more minty goodness, check out the mint cordial. For more cordial goodness, check out the elderflower cordial.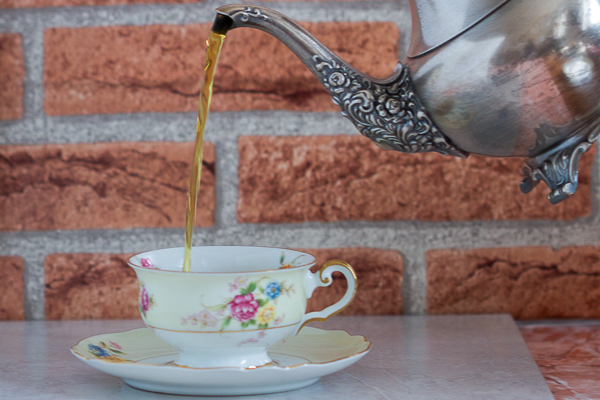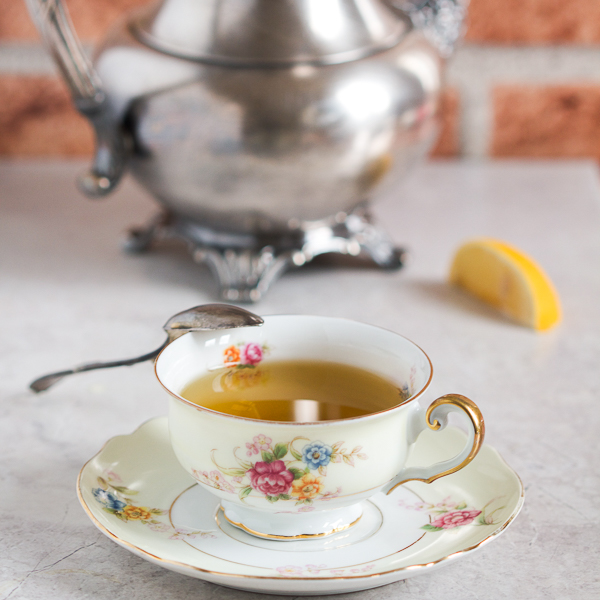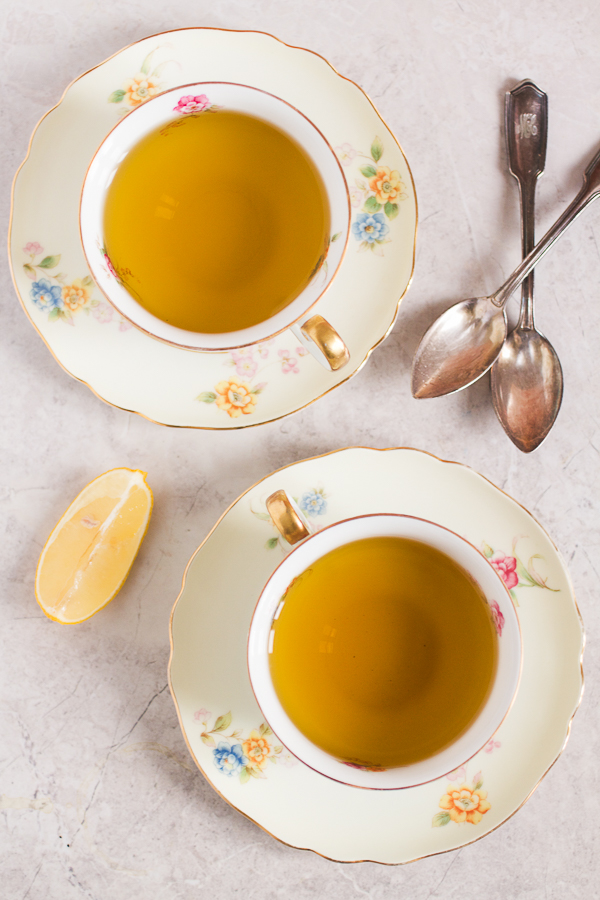 Print
---
---
Instructions
Clean mint leaves in water, and leave on paper towel to dry off. (Leaving a few smaller stems is ok).
After mint dries off, spread it on a table cloth and leave in a dry, dark place to dry completely. Leave to dry for up to a week. After it dries, crush the leaves and stems into crumbs. Place in a jar.
Serving: seep 3-4 tablespoons of dry mint per one cup of hot water. Discard mint.
---
Notes
1 pound of mint leaves will give you about 1 medium sized jar of dry mint for tea. If you use about 3 tablespoons per cup, you should have about 15-20 servings.