Elderflower cordial (aka zova) is an invigorating, and fresh, homemade juice made from the elderberry tree flowers. If you find regular juices too heavy and water too light, then the elderflower cordial is the drink for you.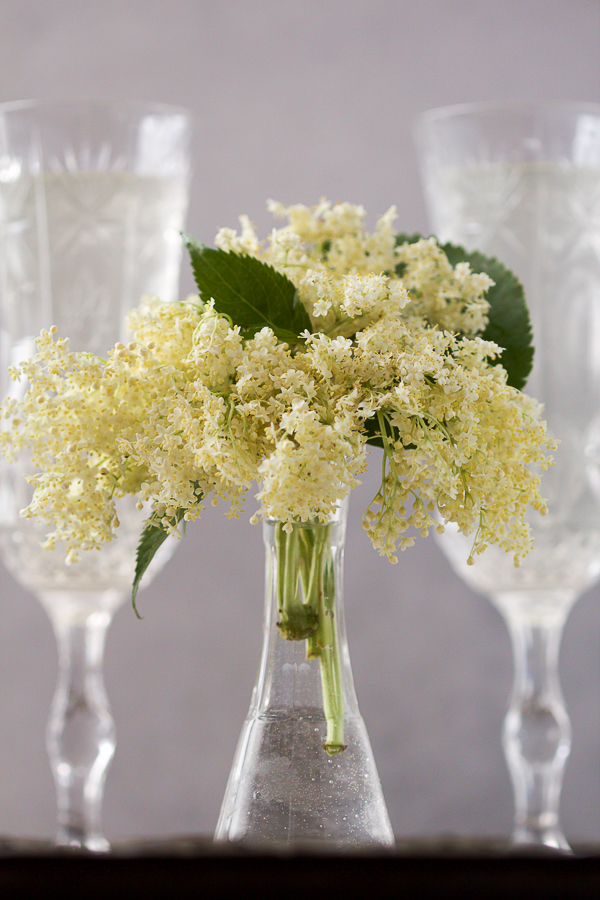 When the elderflower (zova) blossom pokes its head around late spring, batches and batches of its flowers are sold at farmers' markets. You can't miss them. Tiny specs of flowers arriving in style; hundreds of them sit on one branch. All look just the same, all are light yellow, all leave a yellow trail on your hands if you don't pick them up right.
Like the lilac, the elderflower has a distinct aroma, one which will immediately induce a flashback back to the first time you smelled it. Maybe it was your first kiss. Or the first time you took friends out to celebrate your birthday. (An interesting detour: in the Balkans the birthday boy (or girl) picks up the tab on their birthdays. So if you're watching your budget, think twice before inviting folks out to celebrate. 🙂 )
The elderflowers are hungry for attention and hungry for water. So if you buy them only to brighten up your home, put them in water and place in a nice sunny spot immediately, so they don't die from all drama that accompanies them.
By now you may ask yourself why is everyone here crazy about this pungent little yellow dwarf? Because the cordial, or fruit infused juice, made from these flowers is delicious. And it reminds everyone the warm period is ahead. Long summer days, days so hot you can't leave home from 12-4, and nights perfect for those dresses that have been hanging in the closet for so long.
Elderflower cordial drinking is just what you do around this time of year in Sarajevo. You drink it along with lunch, and with dinner, and in between. You drink it to nurse a hangover. And for the health benefits.
The elderflower cordial we'll be making today takes a little while to make, and it comes out in a syrup version. Meaning you'll sip two, three tablespoons of it into a glass and top it off with your choice of regular or mineral water.
The recipe for today was generously donated by my cousin, Dj. She is an excellent cook, and knows how to make magic out of just a few ingredients. Her recipe is somewhat different than most elderflower cordial recipes, as it does not employ boiling water to make the syrup. Instead there are a few overnight waiting periods for the juice to form.
P.S. We've done other, interesting beverages before. Do you remember sour cherry liqueur? Or the juniper berry juice? If you don't feel like fermenting drinks, how about some white wine lemonade?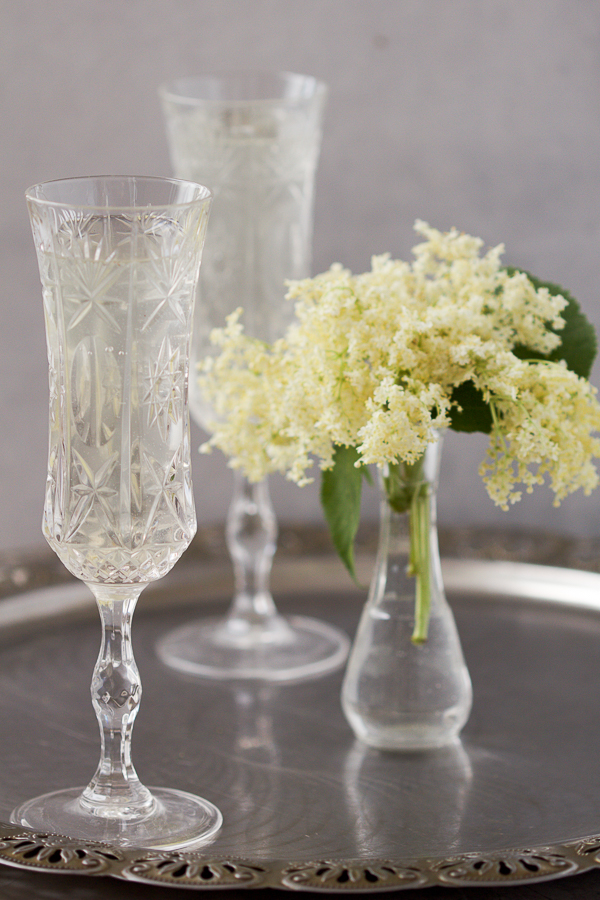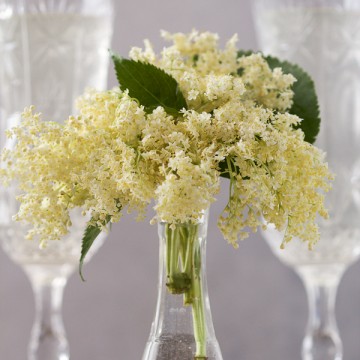 Elderflower Cordial (Sok od Zove, Zova)
Ingredients
40-50

flower heads

16

cups

of water

16

cups

of sugar

2-3

tablespoons

citric acid

1

lemon

juiced
Instructions
Place the elderflower heads (each is about the size of a hand) into a large bowl and cover with 16 cups of water. Leave for 24h.

The following day add 16 cups of sugar and 1 tablespoon of citric acid to the flowers in water. Leave for 24h, but stir well a few times during the day.

On the third day, strain the juice through a colander into a different bowl. Once you've strained the liquid, also squeeze flower heads really well to get all the liquid out of them. Discard used flower heads, add the remaining citric acid and a juice from one lemon to the syrup. (Here you can taste the syrup to see whether the acidity versus sugar combination is to your taste. Based on this, decide how much citric acid and lemon juice to add.) Stir really well and let sit for one hour.

Heat oven to 250F, and wash about 4-5 glass bottles (each of 1 liter or 4 cups in volume) in soapy water. Rinse well, and pat dry. Place on a thin pan and place in the oven to dry completely thus sterilizing them in the process, for about 15 minutes.

Carefully take the bottles out of the oven, and strain the syrup from the bowl into the warm bottles. This will be the second time you'll be straining the syrup, so this time use a gauze (or a tea strainer) to strain the syrup through.

Leave bottles in cool place. The syrup juice can last up for a few weeks if held in a cool place (or fridge).

Once ready to serve, put three or four tablespoons of the syrup into a glass and top with regular or mineral water.
Notes
If you want a smaller volume of juice, halve the ingredients. The process stays the same.