Is there anything more revitalizing on a hot day than a mint drink (in our case mint cordial)? This syrup will change the way you make your juice, mojito, and more. Mint, water, sugar and citric acid are all you need for this sip from heaven.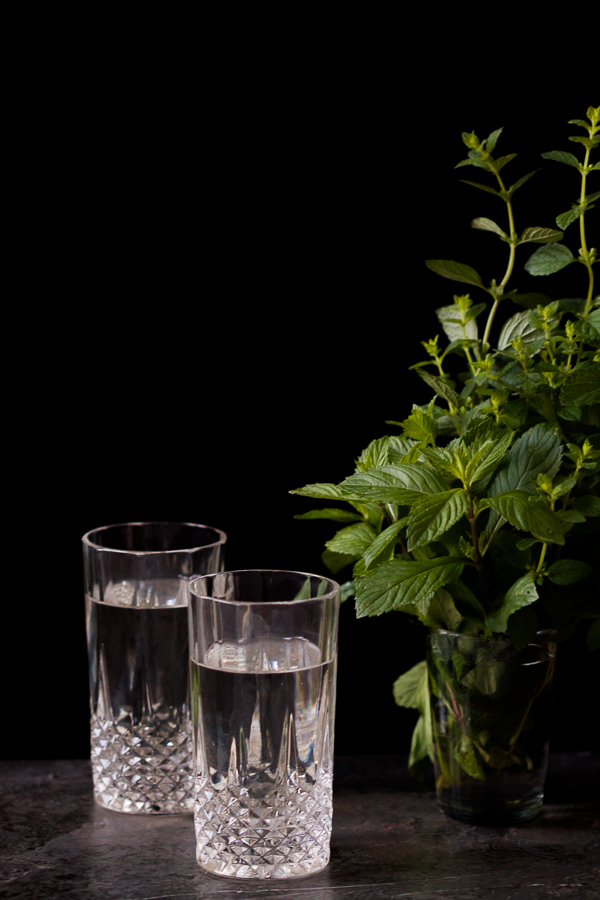 You probably noticed I've gone agriculture on you lately, with the healthy cordials (like the elderflower cordial or zova) and juices (remember the fermented juniper berry juice or smreka?) you can easily make, beverages that'll top any drink you buy at the store. Most of these plants come from my sister's garden, so really, she's to blame for today's mint cordial. (Oh yes, if you're wondering how mint tea is made, well here it is.)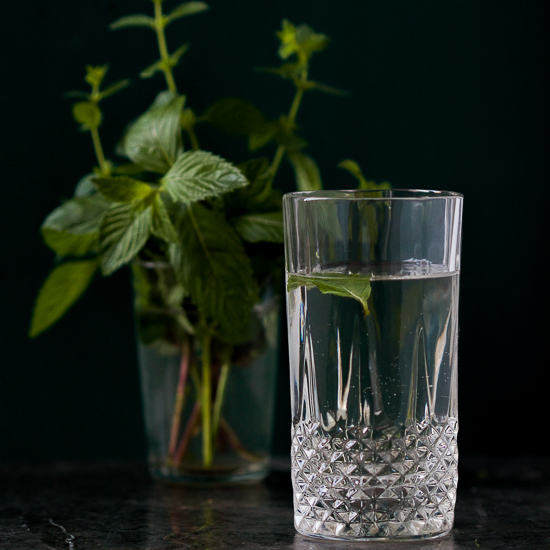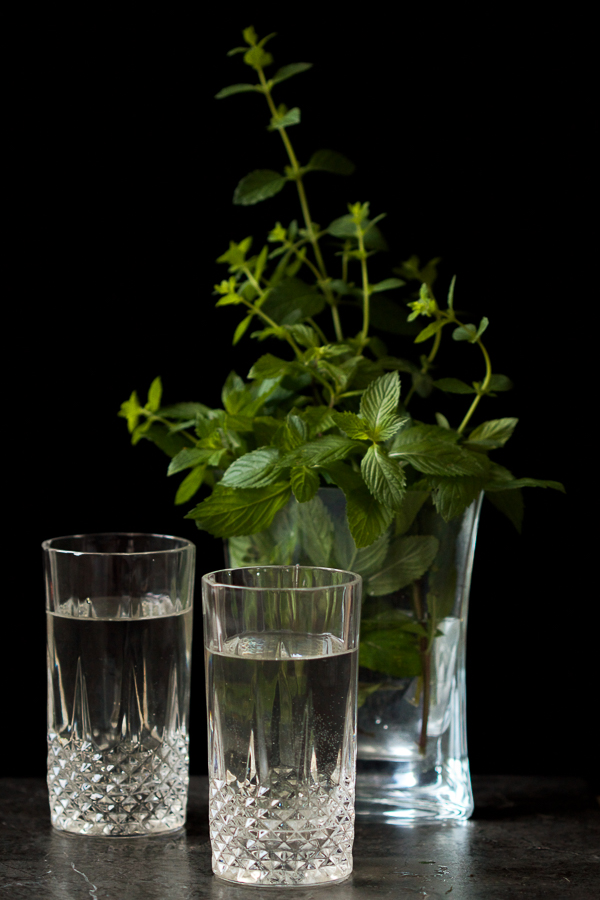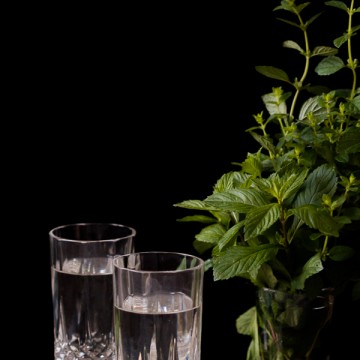 Mint Cordial (Djus od Mente)
Ingredients
3-4

pounds

sugar

68

ounces

water

½

teaspoon

citric acid powder

1

pound

fresh mint leaves
Instructions
Pour sugar into a larger pot and add water. Bring to boil on medium. Immediately bring the temperature down to lowest, and simmer for 30 minutes. Stir occasionally with a wooden spoon.

Take pot off the stove and add the citric acid in. Stir again.

Wash mint leaves and (optional) cut them into smaller pieces. Put them into the syrup, and put the lid on the pot. Leave out for 24 hours.

The following day, heat oven to 250F. Take two 1-liter glass bottles and wash in soapy water. Rinse, pat dry and line on a thin pan. Place in the oven for 15 minutes. This will sterilize them.

Take the bottles out carefully. Transfer syrup into bottles through a strainer or a gauze. Keep the syrup in a cold and dark place for up to a few weeks.

When ready to serve, add 3-4 tablespoons to a cup and top with mineral or regular water.
Notes
Adjust the amount of sugar to taste. Add a little more citric powder for a stronger flavor.