Balkan pljeskavice: gourmet patties for people who are tired of plain hamburgers! Tease your tastebuds with a balanced combination of meat and spices grilled to perfection, then adorned in a moist bun.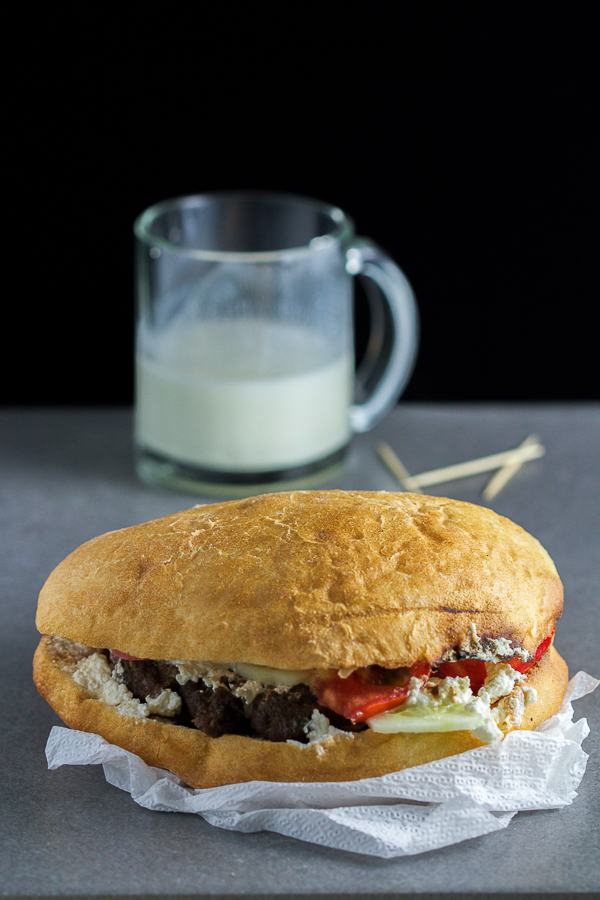 Everyone who tries pljeskavice agrees on this...
It's common knowledge the US brought bigger and better to the rest of the world. It has a monopoly on pretty much everything that's greater than the average. Except where it counts the most.
I'm, of course, talking about the hamburger.
It sounds unbelievable, I know! But hang in with me, I promise you won't regret it.
You see, far away from the US, there exist bigger, better, more moist, unforgettable hamburger patties. And they're called pljeskavice (singular: pljeskavica).
Don't worry about pronouncing these. Just remember they're good. They're really, really good. The name probably comes from the verb "pljeskati" or "to clap," as the meat is essentially "clapped" from one hand to another until it achieves a good grilling consistency.
Most importantly, they don't require much effort or accouterments. If you have some decent, fresh ground beef and a basic spice rack you're good to go.
***
Samir Hajdarević wrote the text below and provided the recipe.
Meat is overflowing in the Balkan cuisine. We "Balkanoids" are crazy about it. This especially applies to grilled meat. This is the reason why the most representative recipes from this part of the world are the grilled ones: ćevapčići (Sarajevo and Banja Luka kinds!), pljeskavica (the most recognizable one is the one from Leskovac), together with the other grilled meats on the stick, etc.
This is probably the reason why our favorite gatherings are the ones that include the grill (for example the May Day, something similar to Labor Day in the US).
Hanging around the grill is something we really enjoy, something we wait and prepare for, well in advance. It's something of a tradition for us. Every group of friends designates a person to mend the grill. It's the person whose technique is the sharpest, whose meat is the tastiest, most moist, and (of course) doesn't burn.
Where pljeskavice are concerned, they can be made out of different types of meat (pork, beef, lamb) or a combination, although the most prevalent meat is definitely veal.
Pljeskavica, like most grilled meats, owes its taste to the simple preparation.
Many people believe there is a secret ingredient involved, a certain spice known only to the kitchen virtuosos that jealously hoard it. The truth is, as it generally is, much simpler. It comes down to this: except the salt and pepper (and maybe some paprika to make it hotter), nothing else is necessary. The point of this dish is that the grilled meat aroma rules the taste.
Due to fast prep, today pljeskavica is represented in various fast food establishments. It's similar to preparing a hamburger (pljeskavice are similar although there are differences), and as such it's served with a lot of similar sides as the hamburger (ketchup, mayonnaise, etc.), thus accommodating itself to youth.
Although, traditional pljeskavica sides are those typical for Balkan cuisine: kajmak (cheese spread), cheese, ajvar (pepper spread). It's garnished in a way as not to mix too many sides because, as I've mentioned everything lies in its simplicity, a few flavors that need to be tasted.
Another important thing for a pljeskavica is lepinja, a type of Balkan pita bread in which it is served. Also, pljeskavice are sometimes known to be served by themselves, like the beef patties we did before (šnicle) they can be served along with a side dish like rice. However, they're most prevalent inside a lepinja, like a hamburger.
What's important is that lepinjas are "moisturized" on the grill. While pljeskavice are grilled, lepinjas are cut into buns and placed over pljeskavica to soften up and soak up the meat grease and become moist.
Pljeskavica is prepared throughout all Balkan countries. Many countries consider it its national dish. However, pljeskavice have roots in the East, similarly to many ground beef dishes popular in this region. They were brought over during the Ottoman Empire during its several countries of rule, and they became the first association with food (later the recipes more or less changed, for example the types of meat used).
I heartily wish that the next time you turn on the grill for your friends, you include pljeskavice on the menu and enjoy this gourmet speciality from the Balkans.
Bon Appetit!
***
P.S. A few more ground beef recipes we highly recommend are djulbastije (beef patties in bechamel sauce), good old (school) moussaka (potatoes and meat casserole), and one of my favorites, stuffed eggplant.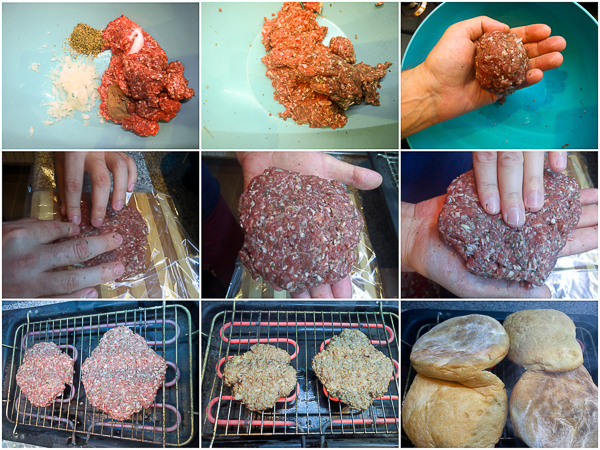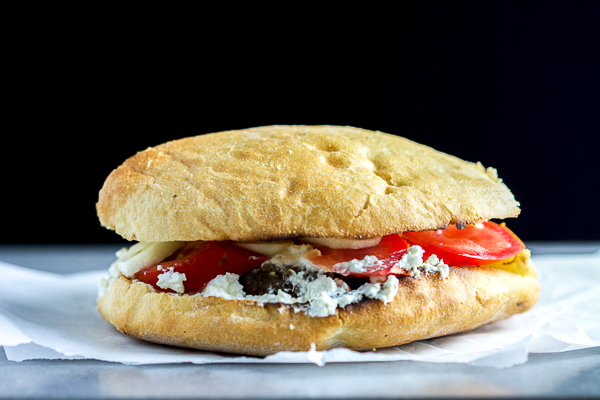 Print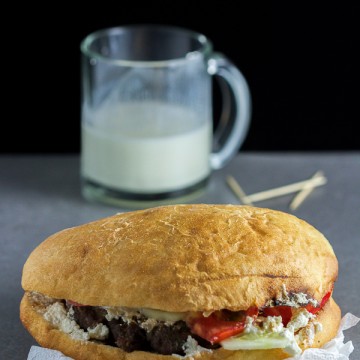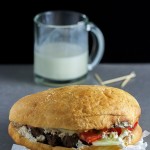 Balkan Gourmet Hamburger (Pljeskavice)
Author:

Balkan Lunch Box

Prep Time:

3 mins

Cook Time:

10 mins

Total Time:

13 mins

Yield:

2

1

x

Category:

Main Course
---
1

pound fresh ground beef

½

yellow onion (minced)

1 teaspoon

parsley

⅓ teaspoon

salt

¼ teaspoon

pepper

2

lepinjas or larger hamburger buns
Sides: your choice!
---
Instructions
Combine all ingredients in a bowl and mix thoroughly with your hands for several minutes. Divide the mixture, and take the first half. Roll it into a (tennis sized) ball for a good minute or two. Then place in one hand and start "clapping" it from one hand to the other until you essentially have a large patty (about 6 inches in diameter). Repeat with the second.
Cover a cutting board with plastic wrap to prevent stickiness, and place your patties down. Shape more with your fingers if necessary. Pljeskavice should be smooth and evenly thick everywhere.
Fire up the grill. When it's deliriously hot, throw on your pljeskavice. Grill for two minutes on the first side, then flip and grill another 2 minutes. At this point, flip to the first side again and repeat the process, this time leaving the pljeskavice on for about 2-3 minutes on each side.
Two-three minutes before the end of grilling, cut the hamburger buns in half and place over the patties so they soak up the moisture.
Garnish pljeskavice with whichever hamburger sides you prefer.
---
Notes
You are also welcome to follow your own timing and preferences regarding meat wellness. Recommendations above are for medium to well done meat.
Traditional pljeskavice sides include yellow onion, tomato, cheese spread and pepper spread.