Ground beef patties with bechamel sauce recipe is exactly what you think it is: beef patties covered with delicious bechamel, and baked. The result will blow you away!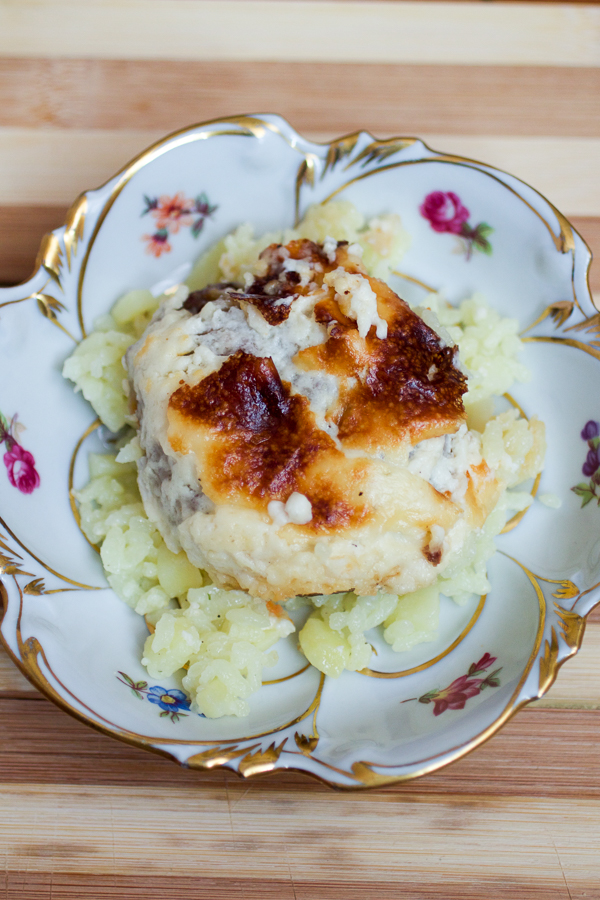 Today I'll reveal a recipe - well it won't be a huge revelation since you've already read the title of the post– but this ground beef patties with bechamel sauce recipe is one that falls into the something old becomes something new category. These two are soulmates - they make such sense together that I don't know how I didn't think of combining them before.
To start with, hamburger (ground beef) patties are a glorious invention. They can be "sandwiched," or eaten in a "schnitzel" form with some sides like rice or mashed potatoes, or even consumed alone just because. Meanwhile the bechamel sauce when made just right – and I'll make sure you make it just right in as easy of a way as possible – is a comforting, warm, and filling kind of sauce.
I'm not sure where its name, đulbastije, comes from. As I've mentioned in the article for ružice, 'djul' is an old word for a rose. These patties are not much different than regular patties except for the addition of a potato to the meat. It makes the patties softer, so when baked they keep all the juiciness inside. (Similarly to the drunken schnitzels.)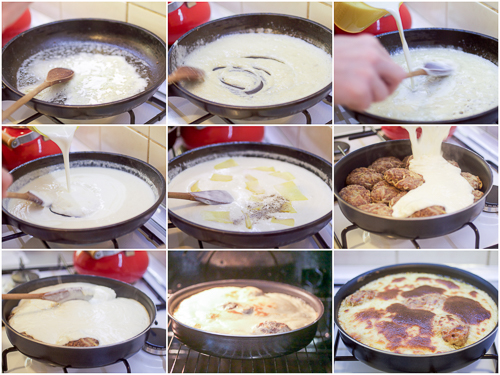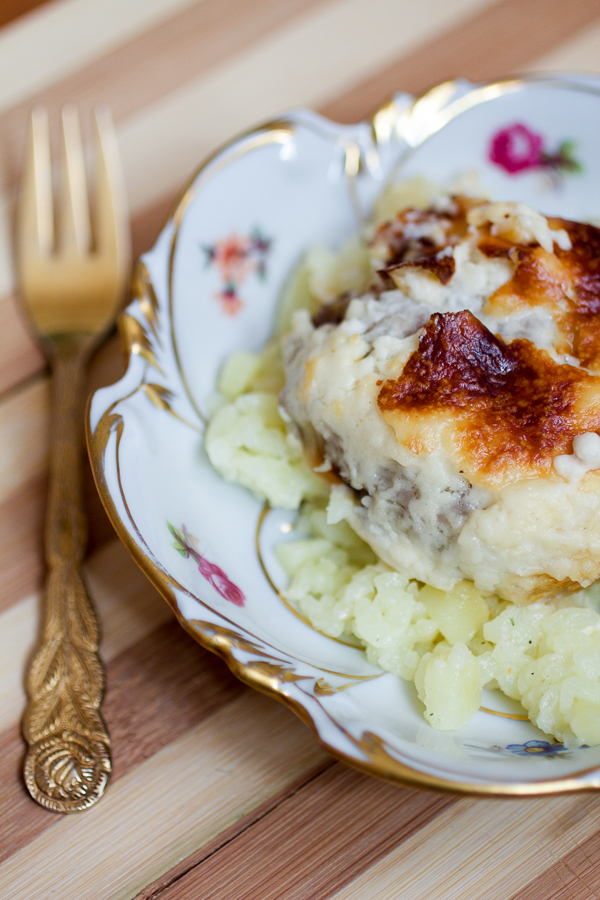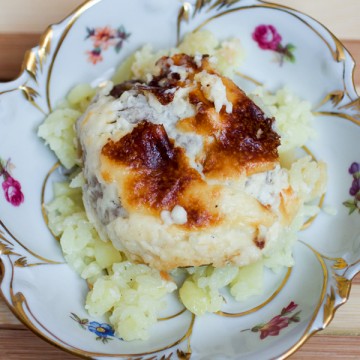 Ground Beef Patties with Bechamel Sauce Recipe (Djulbastije)
Ingredients
Ground Beef Patties (Djulbastije):
1

pound

ground beef

1

pound

potatoes

or about 3 big ones

1

yellow onion

small

2

garlic cloves

2

tablespoons

white flour

plus more

1

egg

1

teaspoon

seasoned salt

1

espresso spoon pepper

5-6

tablespoons

oil

for frying
Bechamel Sauce:
2-3

tablespoons

butter

2-3

tablespoons

white flour

16

ounces

milk

7

ounces

heavy cream

1-2

ounces

yellow cheese

gouda or cheddar

1

tablespoon

paprika

2-3

tablespoons

parsley

Salt and pepper to taste
Instructions
Dice yellow onion, mince garlic, peel and grate the potato. Add to the meat and mix. Beat an egg and mix separately, then add to the meat as well. Finally, add the flour, seasoned salt and pepper, then mix everything thoroughly.

Shape the mixture into patties. (You should have about 15-16.) Pour some flour onto a plate and leave aside. Heat oven to 425°F.

Meanwhile, heat up oil in a pan on high. Dip each patty in the flour on both sides, and place each into the hot oil. Fry each side for about 2-2.5 minutes. (This is so they develop a thicker skin on the outside, and keep the juices in.) After you take each patty out, place them into a pan in which you'll be baking them. (The pan I used was about 12 inches in diameter.)

Bring the stove temperature to low, and then add butter to the oil in which the patties were fried. When the butter melts, start adding the flour in carefully, all the while mixing it in with the butter vigorously. You want to achieve a smooth sauce without flour crumbs in it. After flour and butter are combined together, add the heavy cream in very slowly while mixing the sauce all the while to avoid crumbling. Add the milk in while continuing to mix everything together. Finally, add the cheese in and continue stirring. Once it starts to boil (about 3-3.5 minutes) turn the heat off, and add the seasonings in.

Pour the sauce over patties, and place pan in the oven and cover with foil. After 30 minutes, turn the pan around. Bake for another 15 minutes without foil.

Serve with rice, polenta or mashed potatoes.