BLB's best side dish yet, breaded and baked zucchini. Smooth. Soft. Looks complicated. Uncomplicated in practice.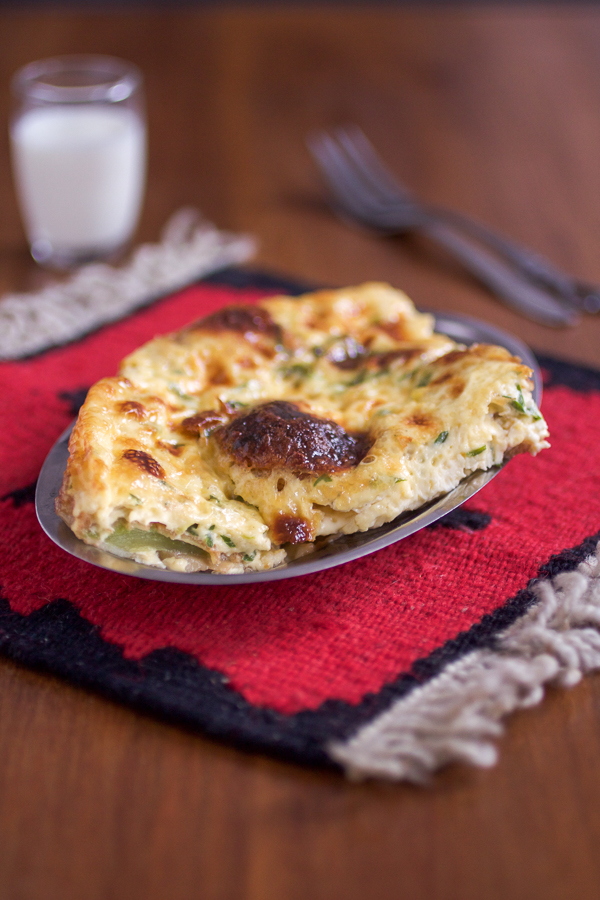 The side dish.
Is it an afterthought for you? Or do you start your menu planning with it in mind?
For me a side dish is always the last in line. Hardest to figure out. You probably figured it out from my rather poor side dish category that only counts the Russian Salad (Salad Olivier) as its member, the one side that could easily be represented in the salad section only.*
Sometimes, I'll make a grilled side. You know the one. A bunch of veggies cut up, drizzled with some olive oil and salt, then baked at 500F for a while. As tasty and colorful as crunchy and charred vegetables are, they get boring after a while.
Do you know that feeling, when after a period of minimalism, you want something decadent? Let's say you haven't shopped for clothes in a while, and then suddenly you remember the joy of trying on new things, finding the skirt that fits you so well, and a perfect pair of shoes to go with? The million dollar outfit. The accessories. The hair and makeup.
Well that's how I feel about side dishes sometimes. Sure, there is the health benefit of simple vegetables. But there is a deep satisfaction in something decadent. And sometimes, sometimes satisfaction is what you need at the end of the day.
Breaded, baked zucchini are a side dish decadence.
You peel them, cut them, salt them, and let them sweat it out. When completely drenched, you towel them up. Dip in flour. Dip in egg. Put in hot oil. Everything happens as quickly as on a factory line. There is your breaded zucchini.
Layer this zucchini in a pan, pour a smooth, cheesy preparation on, and bake.
Voila!
And then enjoy the compliments that follow. Ooooh what soft zucchini. Aaaah how did you get it so cheesy and smooth? I hate side dishes, but yours is so filling. Not big on zucchini, or veggies in general, but this is great. Mmmmm how did you get zucchini to do this? Must give me the recipe, right now...
When I think about it now, this recipe is good enough to be a breakfast. It's more of a breakfast quiche than a side dish. But I've already branded it as such, so I will not change the categories. But you my darling, can prepare it anytime, and eat it anyway you want.
*Since this breaded and baked zucchini recipe was originally, posted BLB's side section has beefed up! What do you think of these flawlessly roasted, tender red peppers in heavy cream-plus-cheese white sauce? Or of a sophisticated way to eat your greens in this sauteed spinach? And the baked Romano beans... do I need say more?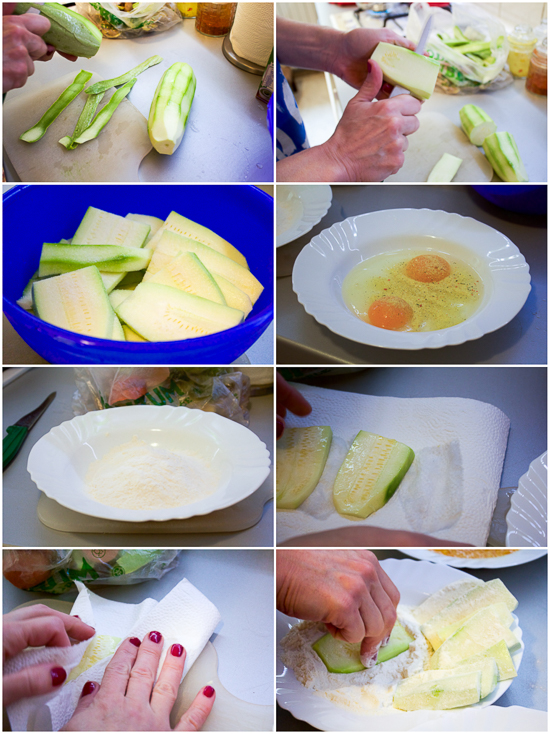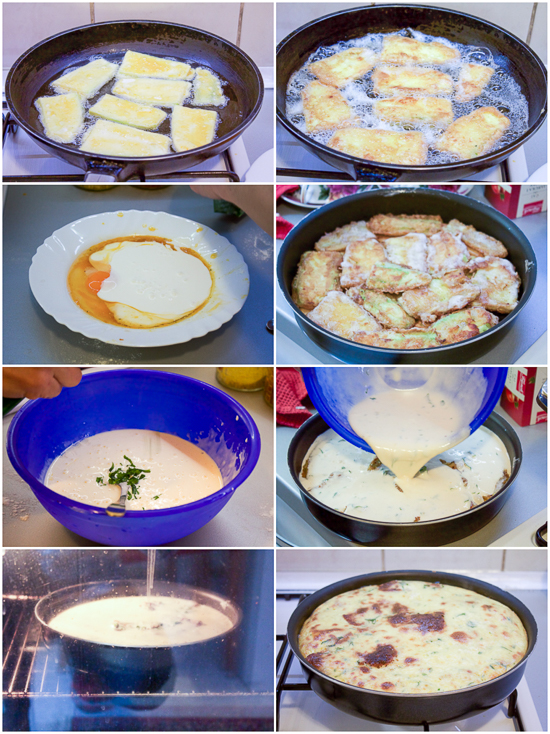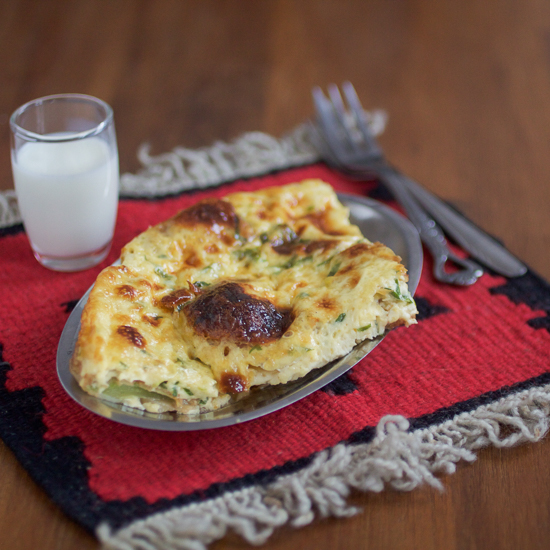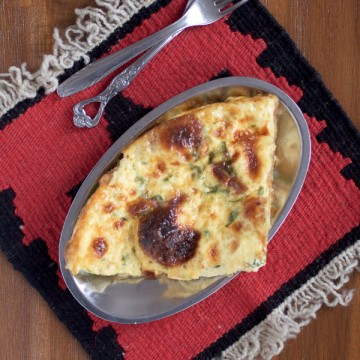 Breaded Baked Zucchini Recipe
Ingredients
2

zucchinis

medium

½

teaspoon

salt

6

tablespoons

white flour

3

eggs

2

teaspoons

seasoned salt

or 1 vegetable bouillon cube

Oil

16

ounces

heavy cream

2-3

tablespoons

fresh parsley

minced
Instructions
Wash and peel zucchini. Cut each in half, and then lengthwise into slices the width of three pennies stacked together. (You'll get about 20-25 slices.) Salt them up generously, and leave aside in a bowl for about 15 minutes to let them sweat out the moisture.

Separately beat two eggs in a soup bowl, and add 1 teaspoon of seasoned salt (or ½ bouillon). Mix well. Take another bowl and pour the flour into it.

Heat up a generous amount of oil in a frying pan on the highest setting. Dry each zucchini slice with a paper towel. First dip each in the bowl with flour, then in the bowl with eggs. Place carefully into the frying pan. Fry at the highest setting for a while, and then bring the heat down to medium. As you'll fry two or three batches due to amount of zucchini remember that the first batch will take the longest to fry, or about 3-4 minutes on each side. Each subsequent batch will only take half that. (You'll further bake zucchini so you are not frying them up completely, just until they get the right blushing color.) Heat oven to 390F.

Beat the remaining egg, and mix with heavy cream, parsley and the remaining seasoned salt (or bouillon).

Layer all slices into a pan (approximately 12-14 inch in diameter). You'll have 2-3 levels. Once layered, pour the heavy cream mixture over it evenly. Bake for 25 minutes, turning the pan around midway through.