Cream of spaghetti squash and potato soup. Only a few simple steps until you have a great new take on a beloved fall classic.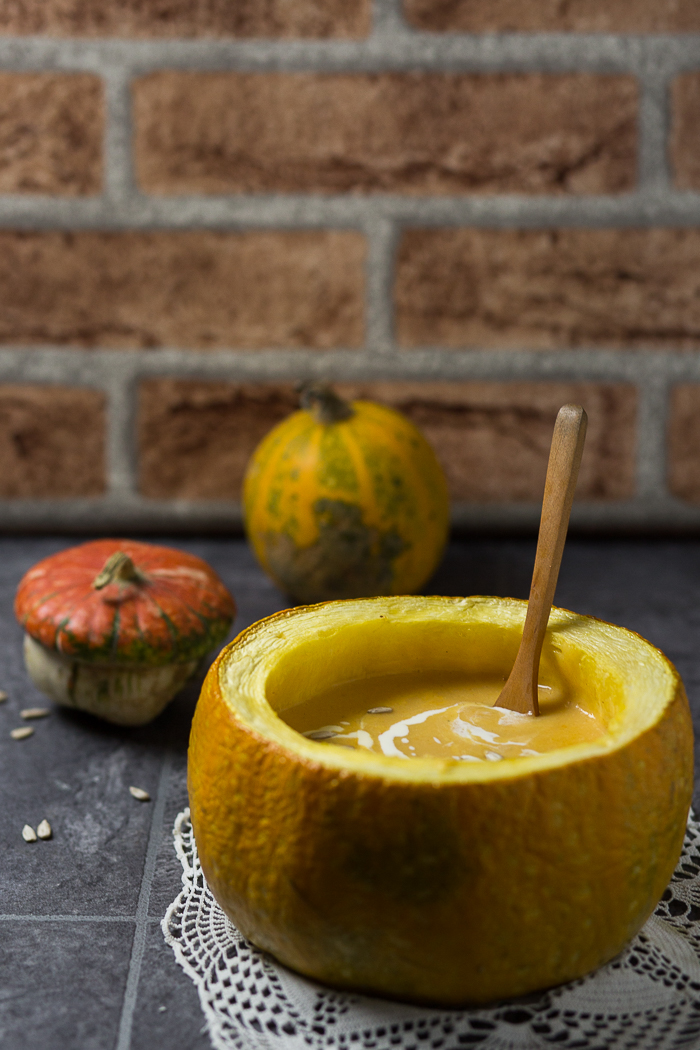 Most people make the pumpkin soup this time of the year. So we'll make something similar, but not quite the same: cream of spaghetti squash. If you're in a habit of making many soups, and you're craving something a little more original than the regular squash, spaghetti squash soup will be fantastic for you!
That's exactly why I like it, as it's made just as I expect it'd be made. Ingredients are cooked, blended, enriched with heavy cream, and voila!
It also tastes just as I'd expect it to taste. Light spaghetti squash flavor enhances carrot and potato, but keeps the creaminess in tact.
Bon appetit!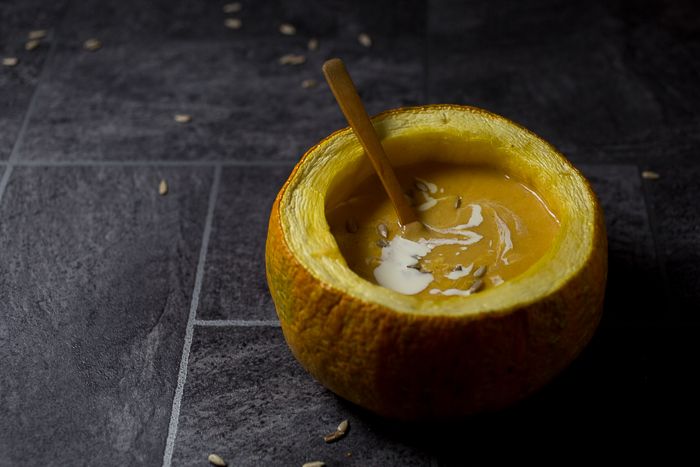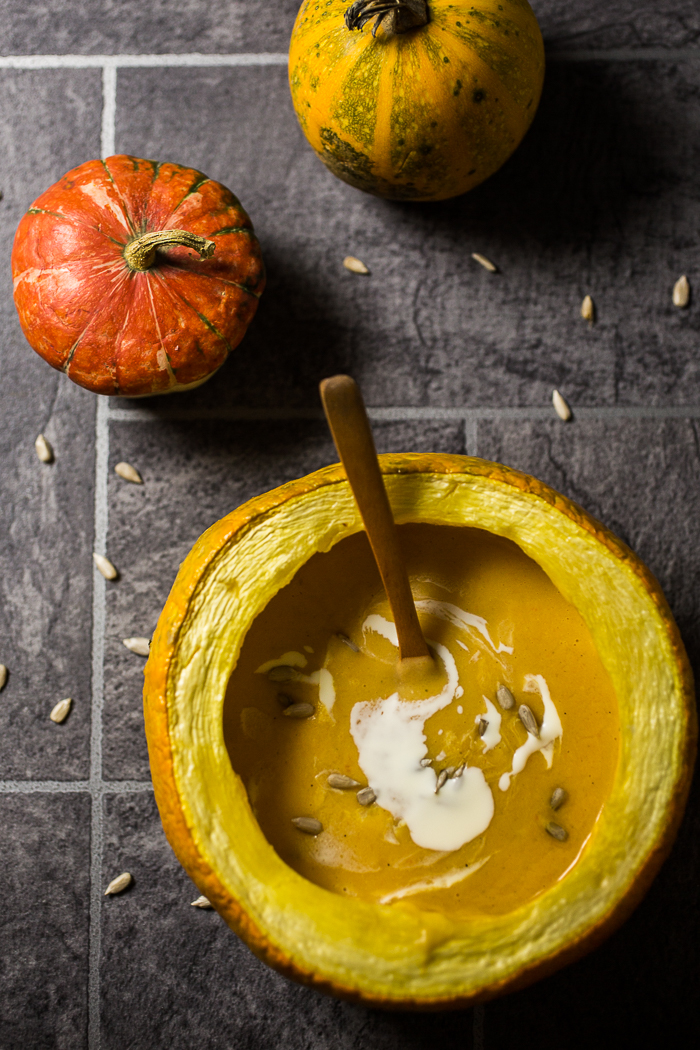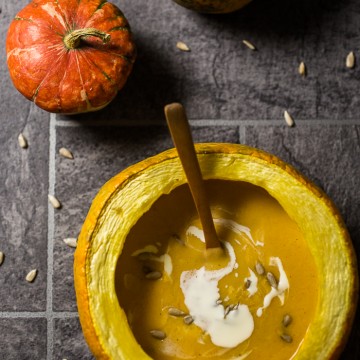 Cream of Spaghetti Squash and Potato Soup
Cream of spaghetti squash and potato soup.  Only a few simple steps until you have a great new take on a beloved fall classic.  
Ingredients
16

ounces

spaghetti squash

peeled, diced

8

ounces

potatoes

peeled, diced

½

onion

peeled, diced

2

carrots

peeled, diced

2.5 to 3

cups

water

700-750 milliliters

Salt and pepper to taste

3

ounces

heavy cream

1-2

teaspoons

pumpkin seeds

roasted, de-shelled

Optional Remaining squash (cored, deseeded, otherwise kept in tact)*
Instructions
(Optional) If opting to make an edible bowl out of the squash use a 3lbs+ squash for the recipe. Cut the top third off and use it for soup. Bake the remaining portion on 390°F for 30-40 minutes. Set aside until soup is ready.*

In a larger pot, combine vegetables, seasonings and water. Bring to a boil and cook on low until the vegetables soften (about 40 minutes).

Strain vegetables into a blender but keep the water in which they cooked. Blend vegetables and return to the pot with water. Stir well and bring to a boil on medium. Stir in heavy cream until ingredients integrate. Cook approximately 5 more minutes and turn the stove off.

Serve warm, (optionally) in the edible squash bowl.

Top with pumpkin seeds.
Notes
*The number and size of spaghetti squash you'll need will depend on whether you want to make edible bowls out of them, and how many bowls you'd like. If just one, then a 3 lbs squash will be enough. For more bowls get more squash. Clean them as you did the first one, but keep tops and bake them too.