Cream of pumpkin and potato soup.  Only a few simple steps until you have the beloved fall classic.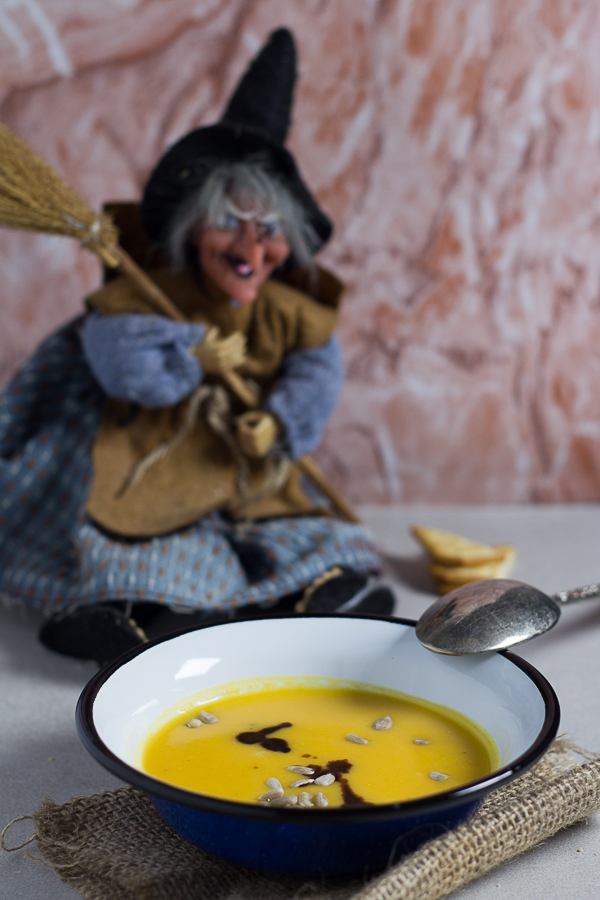 (BOSANSKI)
Most people make pumpkin soup more or less the same way. If you're in a habit of making many soups, then today's may not be very original.
That's exactly why I like it, as it's made just as I expect it'd be made. Ingredients are cooked, blended, enriched with heavy cream, and voila!
It also tastes just as I'd expect it to taste. Deep pumpkin flavor overpowers other ingredients. However this same flavor is also softened in the process.
What you have here is real and unforgettable cream of pumpkin soup.
In the past few weeks, all recipes on the blog have, at last, been translated into Bosnian for our Balkan audience.
While our English speaking audience may not benefit directly from these translations, over the next few days I'll share a list of these recipes with a description of each. You may be new to the blog so this will give you an idea of what this food is like.
And if you've been following BLB for a while, it'll be a reminder of dishes you may have forgotten.
Appetizers
Fermenting Cabbage
Fermenting is an integral part of Balkan food prep. Back in the day the process of fermenting food and cooking preserves in the fall was called making zimnica  (zima being the winter, and zimnica thus being winter food). Due to widespread availability of these foods today, making a full zimnica isn't as practiced. Many still ferment cabbage though. Here's how to ferment a small quantity, in a regular jar.  All the lovely taste. Zero effort.
Ajvar: Balkan Roasted Red Pepper and Eggplant Spread
Ajvar is a relish (spread, preserve) made primarily with eggplants and red, bull's horn sweet peppers, called so due to their long, thick, pointy appearance reminiscent of a horn. It's prepared by first roasting eggplants and peppers, and then peeling, chopping, and finally cooking them. This recipe is my mom's and it's been tested for several decades. It's sweeter than most, has a smooth, consistent spreading quality, and is a deeper, darker orange.
Pindjur: Roasted Red Pepper and Tomato Spread
Pindjur is for those of you who aren't quite ready to conquer ajvar, but want a quality spread. It's a chunkier, and a little more sour version of ajvar. We swap eggplant for tomatoes, cut peppers in larger pieces, and use lots of garlic. Pindjur is another one in the arsenal of zimnica spreads. Perfect to serve as an appetizer, to spread over pastries and bread, and for dipping tortilla chips. The best part? It takes about 1/3 of the time to prepare as ajvar. The taste is similar in the right way and different in the right way, but in a class of its own at the same time.
Turshija: Fermented Veggies
While it takes a few more steps to make compared to the quick salad cabbage from the recipe above, turshija is a way to bring a healthy salad to the dinner table during the cold months. It includes veggies such as cabbage, cucumbers, carrots, green tomatoes, yellow bell tomatoes and celery root. These are only recommendations, however, with this easy type of fermenting you can experiment as much as you'd like.
Meza: Balkan Appetizer Platter
Meza is a quick appetizer platter filled with goodies you already have in your fridge. A good meza consists of different soft cheeses (usually goat cheese or young cow cheese), hard cheeses (gouda or edam), smoked and dried meats (prosciutto, smoked beef known as suho meso, kielbasa from beef or pork, spicy kielbasa, salami), kaymak (a clotted cream product) and sour cream, olives, pickles, ajvar, pinđur, and of course turshija items.
Breaded Eggplant and Zucchini
Do your kids hate vegetables such as eggplant and zucchini? Breading these two is a great way to get kids to actually eat more of them. While definitely not as healthy as eating veggies raw or cooked, it's still a better deal than most food products you'll buy at the store. These are also a great starter, perfect companions for different dips, also my favorites for when we watch soccer. I myself am not big on these two in their raw form, but can eat pounds and pounds of them when breaded.
Orange Jam
Even if you make your own preserves, you probably haven't thought of making jam from oranges. But now you will. This recipe calls for a few pounds of seedless organic oranges. They're washed really well. Some are peeled. All are diced. Finally, they're cooked for an hour, and sugar is also added. You can experiment with different types and volumes of sugar. This process is straightforward so even the preserve novices will feel accomplished and happy with the final citrus goodness.
Egg Drop Soup
Everyone loves it, no one knows how to make it. So we're spilling the proverbial beans. Should I mention it's a 3-5 ingredient soup? And that it takes only twenty minutes from start to serving it at the dinner table? First the butter is melted and then water and bouillon cube are added. The egg is beaten separately and then dropped into the soup. Now you know everything so there is almost no need to jump over to the recipe.
Fried Calamari the Dalmatian Way
Our former contributor spent a lot of his childhood in Dalmatia (part of the Croatian coastline). In this recipe he brings to our kitchens us seafood richness of the Adriatic. He also offers a little bit of the insight into these magical creatures we all love to eat so much. He's been doing calamari just like this for ages. And it'll surprise you to know that you already probably know how to make them similarly.
Beverages
Juniper Berry Juice
This fermented juice is one of the most commented recipes on BLB. Although strange sounding, this well known juice has a unique flavor slightly reminiscent of another popular regional juice made from the elderberry tree.  It's made by fermenting juniper berries in a jar with water with lemon for a few weeks. Its flavor will affect you. You'll either love it or hate. There is no middle with this one. However, most love it.
We'll finish this refresher list later on in the week.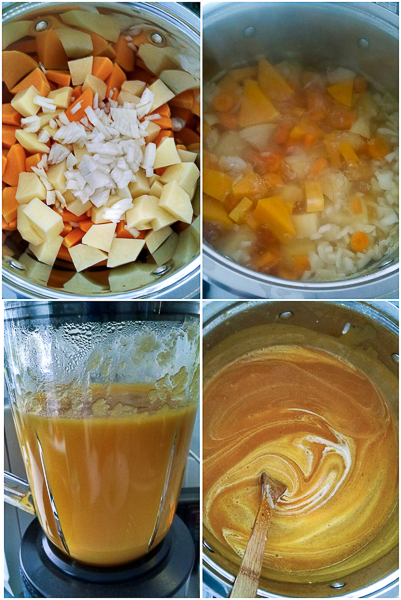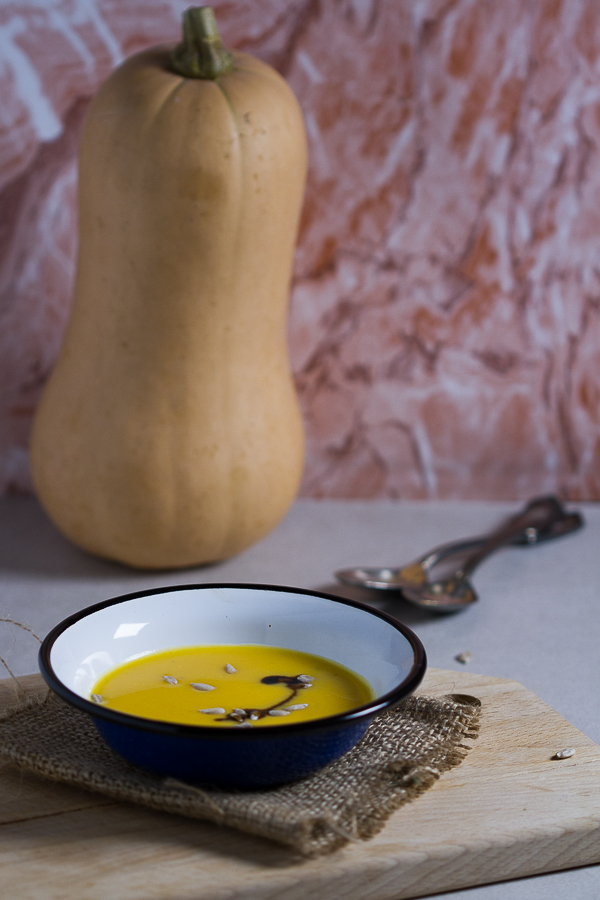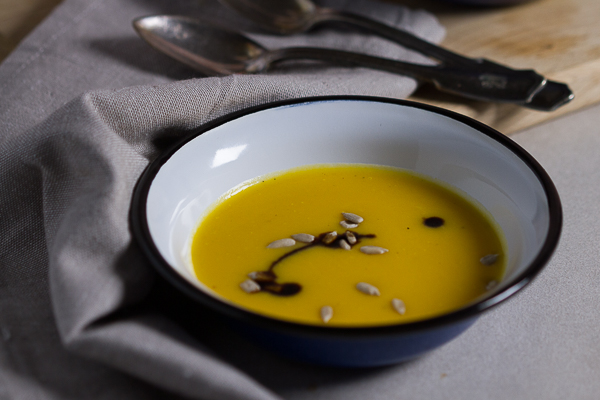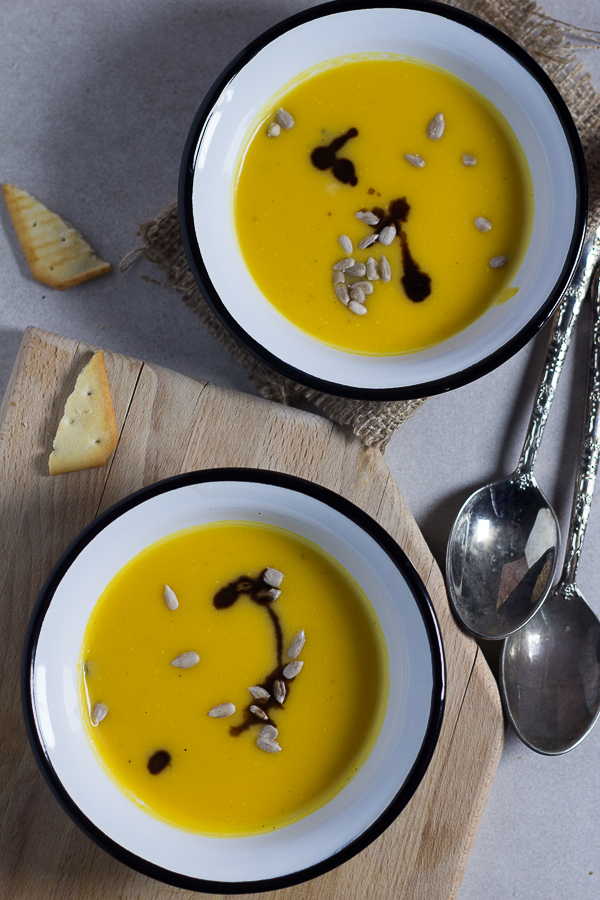 Print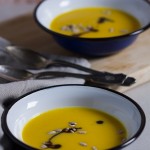 Cream of Pumpkin and Potato Soup
Author:

Prep Time:

10 mins

Cook Time:

100 mins

Total Time:

1 hour 50 mins

Yield:

4

1

x
Category:

Appetizer
---
Scale
Ingredients
16 ounce

s pumpkin (peeled, diced)

8 ounce

s potatoes (peeled, diced)

1/2

onion (peeled, diced)

2

carrots (peeled, diced)

24

–

26

ounces water (

750

milliliters)

1 tablespoon

seasoned salt (or vegeta)

1/4 teaspoon

ground pepper

3 ounce

s heavy cream
(Optional) 1-2 teaspoons pumpkin seed oil
(Optional) 1-2 teaspoons pumpkin seeds (roasted, de-shelled)
---
Instructions
In a larger pot, combine vegetables and water and cook for one hour on low.
Strain, but keep the water. Blend vegetables and return to the pot. Top with water in which they cooked. Add seasonings. Stir and bring to a boil. Add heavy cream and turn the stove off.
Serve warm.
(Optional) Top with a few drops of pumpkin seed oil and some pumpkin seeds.
---