Potato stuffed peppers: now let's see how easily you can take two common ingredients and transform them into a delicious, one-pan, vegetarian meal that will make even the most stubborn of meat eaters pant for more.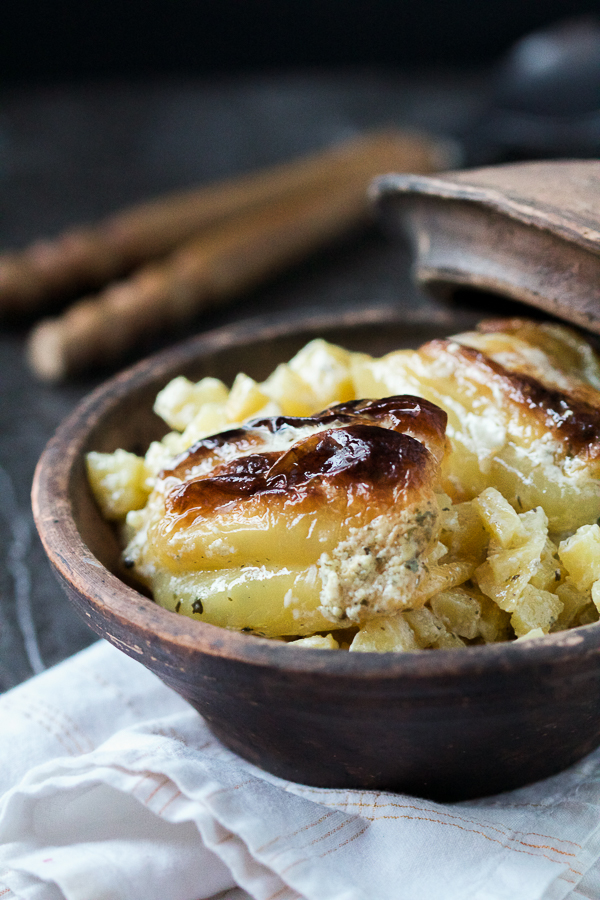 Jump to:
Background
Potato stuffed peppers is a second recipe of this type on the blog (remember the other stuffed peppers?). I've decided to include it anyway because this one is a little bit different, and dare I say, even tastier than before.
Instead of grating potatoes, this time around we cube them, stuff the peppers with it, and bake. Fifteen minutes before the end of baking, we take the peppers out and add heavy cream. The result are the most succulent potato stuffed peppers you've ever tried in your life. And if you haven't tried any, this is your opportunity to do so. (Another great potato dish is the well known casserole moussaka.)
As I've mentioned in the previous recipe, potato stuffed peppers are the type of meal that will make you ask yourself why you didn't think of it. Well now you don't have to. It's here for your consumption. (Meat and rice version of this meal can be found here. And if you're really into stuffing other veggies, there are dolmas on here as well.)
Other Lunch Ideas
Today's recipe is by Samir H.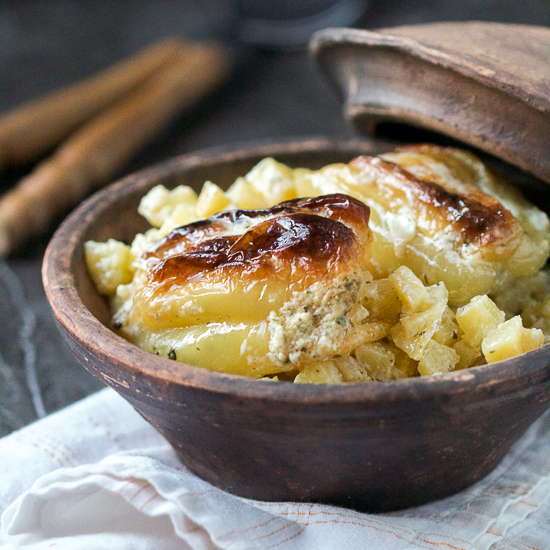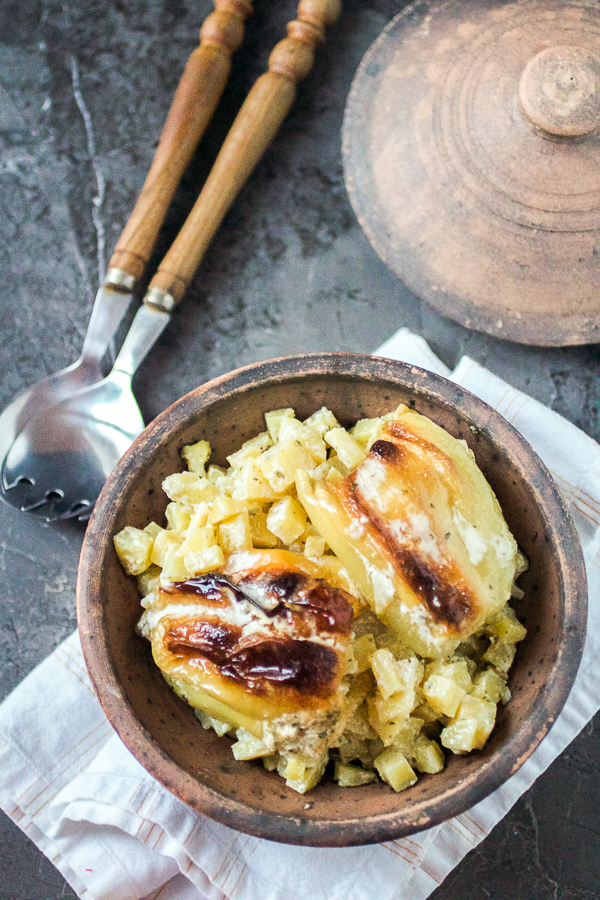 Thoughts
If you make today's Potato Stuffed Peppers and like them, please consider leaving a ⭐️⭐️⭐️⭐️⭐️ (5-star) rating. This will help others find the recipe more easily!
You can also leave a comment, I read EVERY one! Finally, if IG is more your thing, consider tagging us @balkanlunchbox.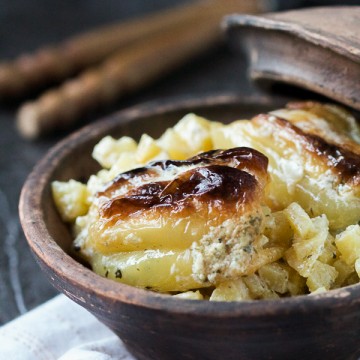 Potato Stuffed Peppers V2
Ingredients
2

pounds

potatoes

peeled, minced

2

pounds

bell peppers

smaller, cored, deseeded

2

tablespoons

parsley

minced

1

teaspoon

seasoned salt

or a bouillon cube, crushed

1-2

cups

heavy cream

Oil
Instructions
In a mixing bowl combine potatoes with 2-3 tablespoons of oil, seasonings, and 2-3 tablespoons of heavy cream. Mix well until integrated. Heat oven to 430°F.

Oil a baking pan generously. Stuff peppers with the potato and spice mix. Layer them into the pan. Paint with a light film of oil. Pour the remaining stuffing (if any) in between layered peppers. Add one cup of water and place in the oven.

After 15 minutes, lower heat to 390°F. Flip the peppers over if they're overly blushing (they should be lightly tanned, but avoid black spots).

About 30 minutes after placing the pan in the oven, take it out. Add the remaining heavy cream. Mix and flip peppers around if necessary. Return to the oven for another 15-20 minutes. (Taste the potatoes to check whether they're done.)
More Recipes to ❤️