Meat and cheese pasta casserole: another in a series of one-pan, under an hour recipes. Chewy and soft, you get all the necessary ingredients in this one, your carbs and proteins. Just add a salad for some greens.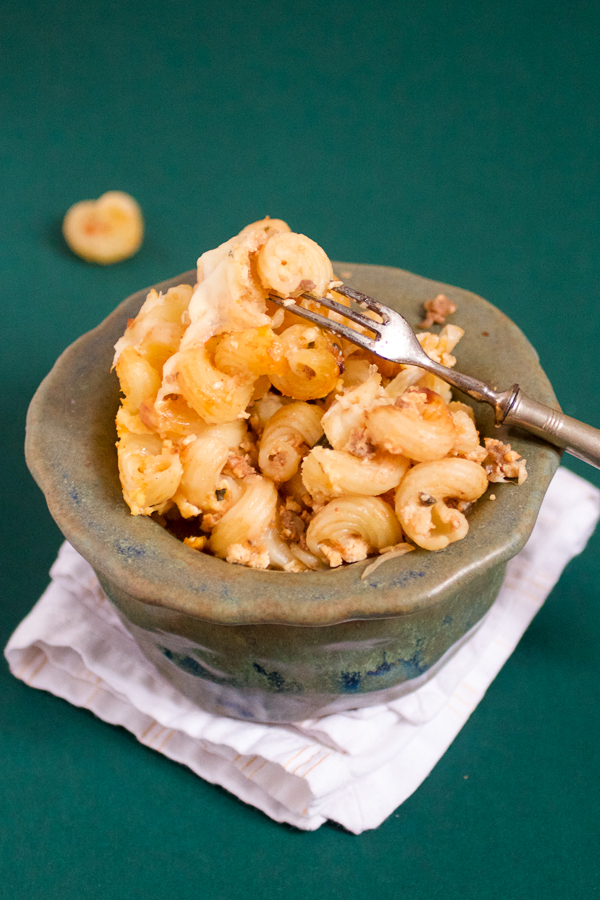 Baked pasta with cheese is another one of my sister's recipes. You'll like this one. It's like a sexy little casserole. And I abhor casseroles (except moussaka) so you can trust that this one is really good. There are a couple of steps to be done simultaneously. If you're an organized type of person, this should be a dream come true: a few things done at the same time, all which cumulate in a wonderful bowl (or plate) of chewy, soft, stretchy pasta with cheese, dotted with ground beef in just the right places.
And if you're disorganized, making this pasta will be a Mr. Bean kind of experience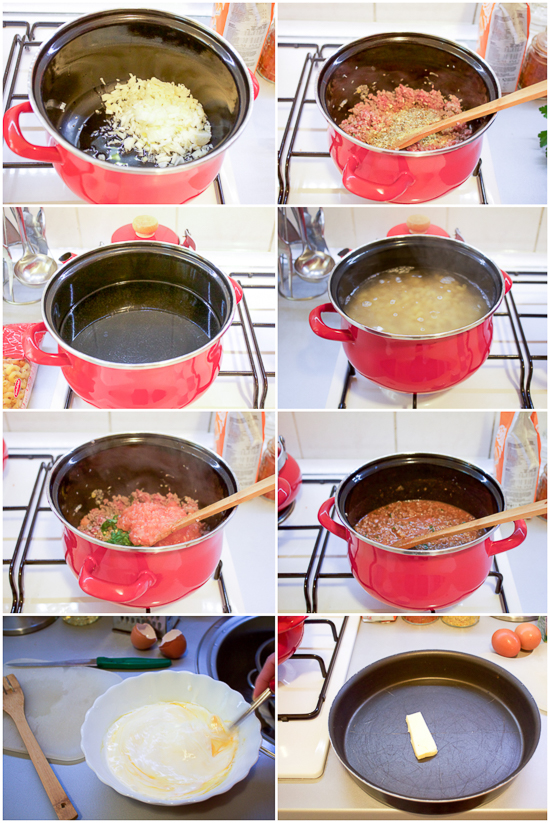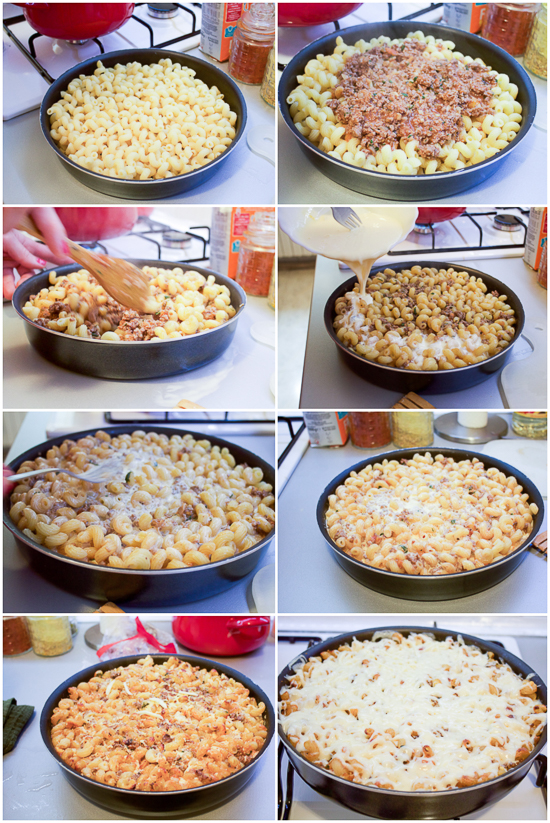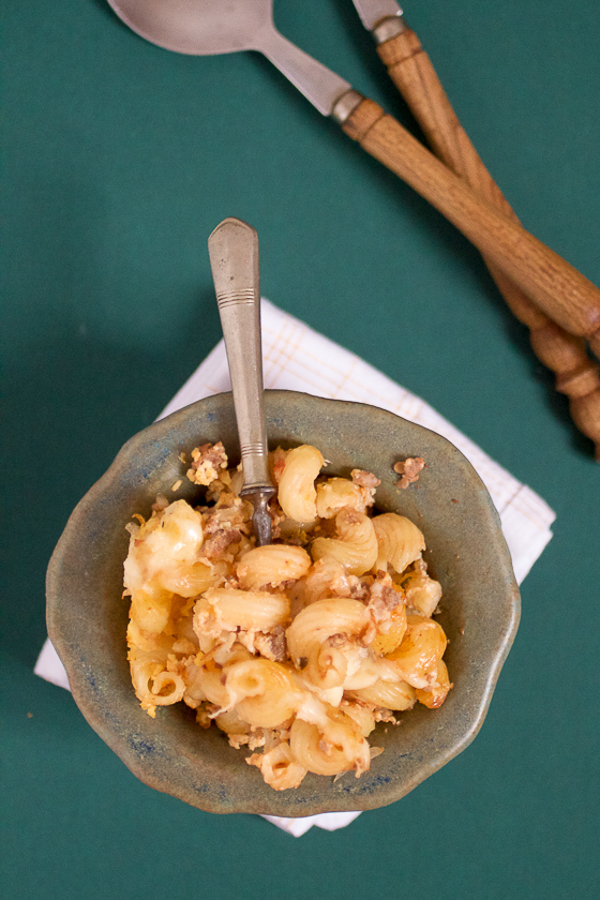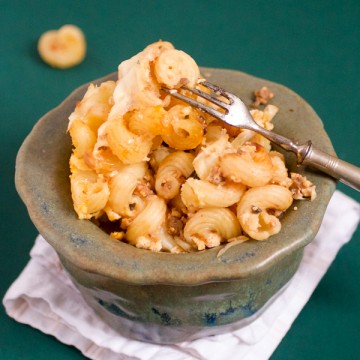 Baked Pasta With Cheese Recipe (Zapečeni Makaroni)
Ingredients
MEAT SAUCE

3

tablespoons

oil

1

yellow onion

large, diced

3

garlic cloves

minced

1

carrot

minced

1

pound

ground veal or beef

1 to

mato

skinned and diced

1

cup

tomato sauce

1

teaspoon

sugar

1

teaspoon

salt

¼

teaspoon

pepper

½

teaspoon

basil

½

teaspoon

oregano

1

tablespoon

dried parsley

or handful of fresh, minced

TOPPING

2

eggs

14

ounces

heavy cream

1

teaspoon

salt

PASTA

1

pound

tube pasta

or similar

1

cup

parmesan cheese

or edam or gouda, grated

2

tablespoons

butter

for the pan
Instructions
In a deep pan heat oil on medium, then add onion and garlic. Simmer, then add the carrot. Stir and simmer 3-4 minutes, then add ground beef. Stir and continue simmering for 5-7 minutes. Finally add the tomato, tomato sauce, sugar and spices. Stir well until everything is integrated and simmer an additional 10-12 minutes.

Fill another pot with water for pasta, and bring to boil on high. Add pasta and lower to medium. Stir frequently and cook until pasta is halfway done. Drain and transfer to a pan that's been buttered. (Pan size: 9in x 13.5in, or a little bigger.) Heat oven to 480F.

In a bowl, whisk eggs, heavy cream and salt until smooth.

Pour the meat sauce over pasta and stir with a spatula. Finally, pour the topping sauce evenly over the pasta and meat sauce, and do not stir this time.

Place in the oven and bake for 10 minutes. Lower the temperature to 390F and bake an additional 5-6 minutes. Take out and top with grated cheese. Return to the oven for 3-4 minutes, or until the cheese melts. Eat while warm.