Dalmatian tomato sauce (salsa/ paradajz sos) is one of the simplest recipes for the freshest, most rich tomato sauce you've ever tried, coming to you straight from the Balkan coast. It takes 1 hour from start to finish, and keeps in fridge for a few days.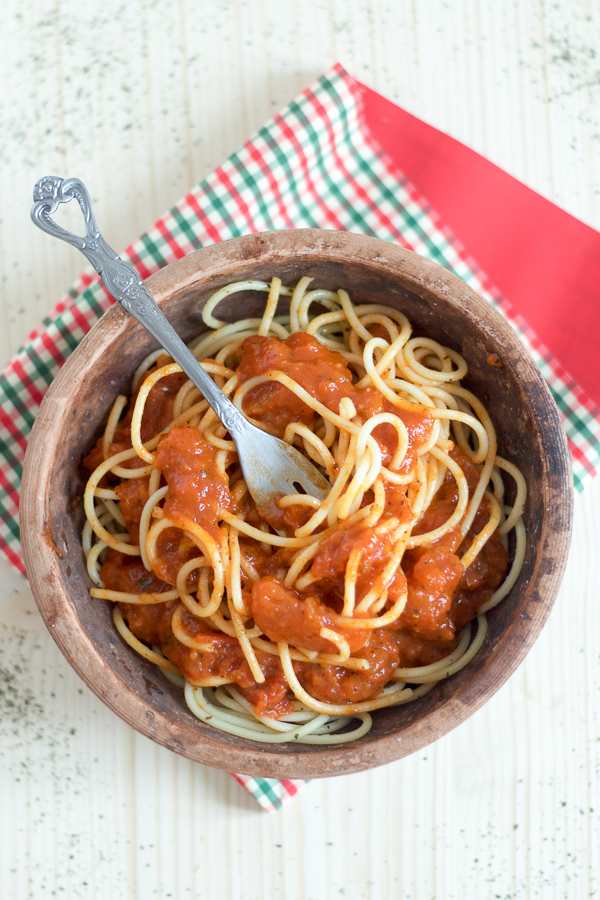 This Dalmatian tomato sauce (salsa/ paradajz sos) is perfect with rice, meatballs and calamari too!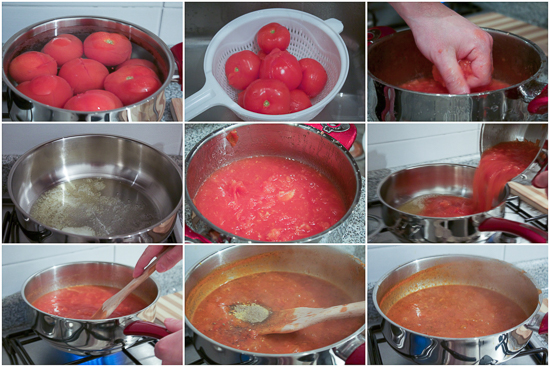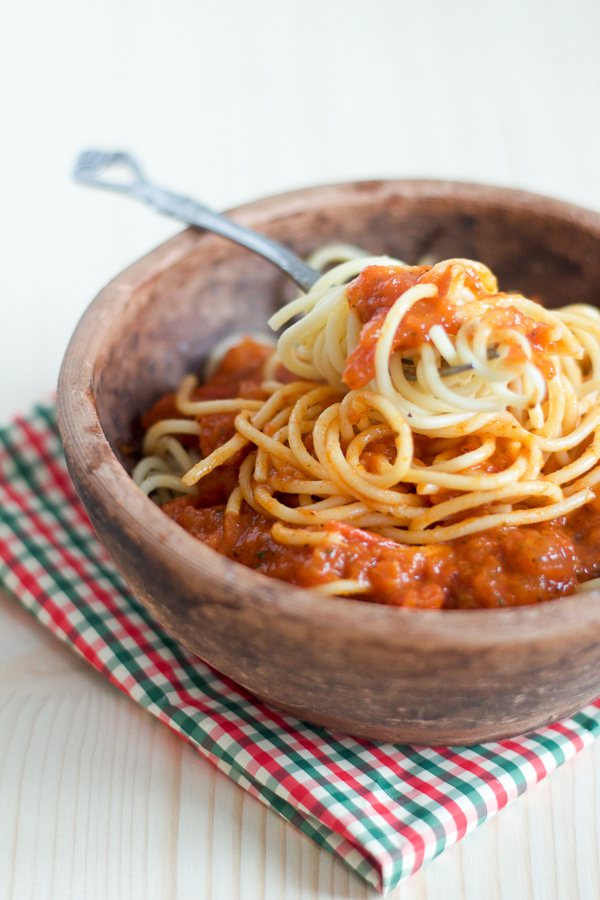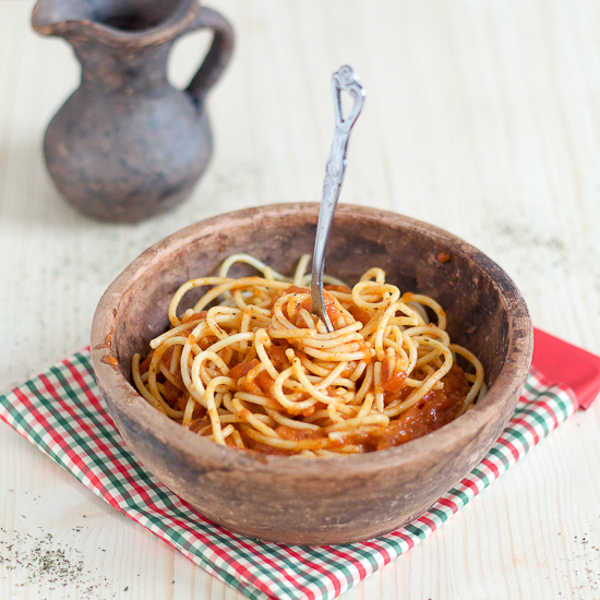 Recipe by Samir Hajdarević.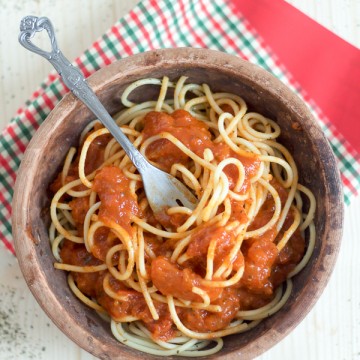 Dalmatian Tomato Sauce (Salsa/ Paradajz Sos)
Ingredients
4

pounds

fresh tomatoes

¼

cup

oil

1

tablespoon

butter

1

tablespoon

sugar

1

tablespoon

paprika

1

tablespoon

mint

1

tablespoon

parsley

Salt and pepper to taste

2-3

garlic cloves

optional
Instructions
Cut in a small "X" into the bottom of each tomato. Bring half a pot of water to boil on high heat. Place each tomato into the boiling water and leave for 1-2 minutes.

Take the pot off the stove, and empty hot water. Place pot under cool water for 30 seconds. (You can also use cool water with ice cubes instead.) Tomato skin should be easy to take off now, so go ahead and skin each tomato.

Watching that you don't get burned, squeeze each tomato into a bowl as much as you can. Tomatoes should fall apart on their own. If you prefer chunkier pieces, leave them like this. If you prefer a smoother tomato sauce, use a mixer or a potato masher to cut tomato pieces down even more.

Warm up the pot in which you'll be making the sauce. Combine oil and butter, and warm up on medium. If you are using garlic, add it to the pan and simmer. Otherwise, add the tomatoes in start simmering. As you are simmering, start adding the spices, and mix them in. Simmer everything until all the fluid has turned into a sauce, or about 35-40 minutes.

Serve over rice, spaghetti, other pasta, or French fries.
Notes
The sauce is perfect to use for pizza as well. Keep in fridge for up to a few days.