Hash Brown Bacon Pie is exactly what it sounds: heavenly tasting grated potatoes, combined and baked with bacon bits.
Is there anything more comforting than a meal waiting for you at the end of a long day?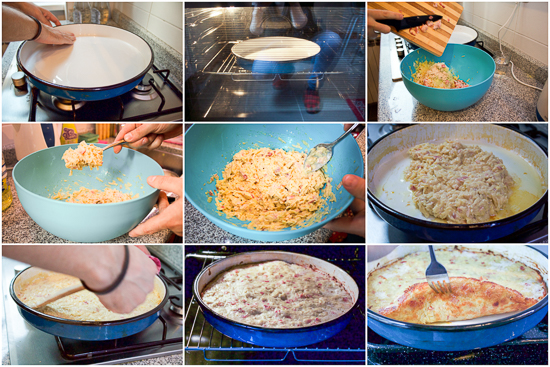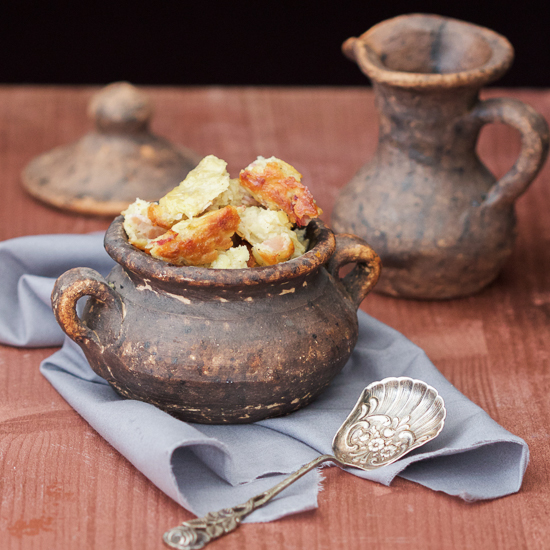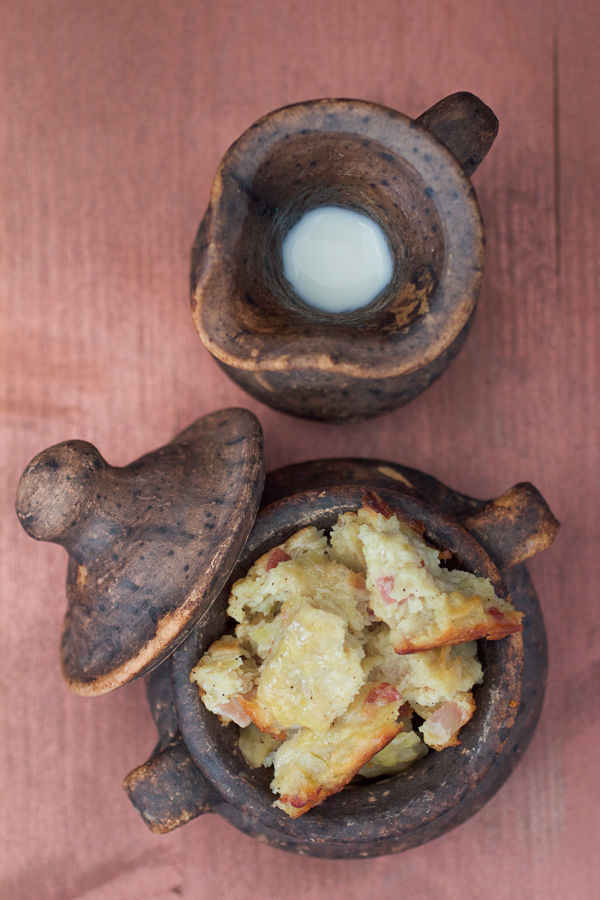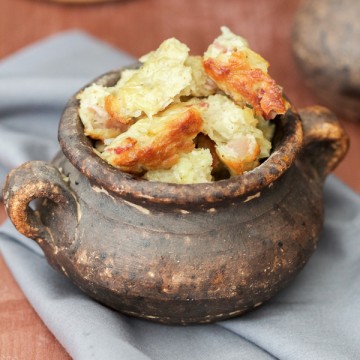 Hash Brown Bacon Pie
Ingredients
4

potatoes

medium

2

yellow onions

small

2

eggs

4-5

pieces

of bacon

minced, or dried beef

3

tablespoons

milk

6

tablespoons

white flour

½

teaspoon

baking powder

Salt and pepper to taste

Optional Buttermilk, yogurt or milk with 1 minced garlic clove
Instructions
Heat oven to 390F. Oil a baking pan (the one used here was 12 inches in diameter), and place in the oven to warm up. (This will prevent the stickiness. If it starts to smoke up while you're preparing the ingredients, take the pan out, and add a little more oil.)

Peel and grate the potatoes and onions and place into a bigger bowl. Mince bacon and add to the bowl with the rest of the ingredients. Combine and mix well. Carefully transfer the mass into the hot and oiled baking pan, and even it out so it's the same thickness everywhere.

Bake for 20 minutes at 390F turning the pan around about halfway. Then lower the temperature to 360F and bake for another 10 minutes. (Total baking time is 30 min.)

Take out, and spray with water lightly. Leave to cool a little bit, then break into parts with your hands. If you like, soak in milk, buttermilk or yogurt, and add minced garlic.