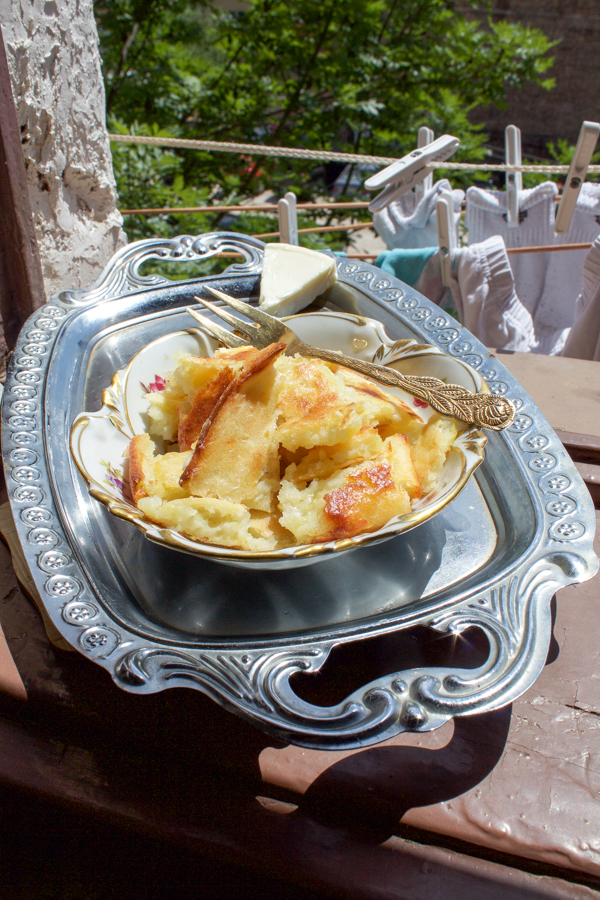 If you love hash browns, you'll adore this hash brown potato pie. Finished in 60-min or less, topped with sour cream and minced garlic, it's a pie unlike any other!

Fess up, you love hash browns! And if you are anything like me, you've had plenty of Saturday mornings when you're craving that McD's breakfast mostly for the hash browns that hide in that white-red-yellow bag. In any case, kljukuša is practically a hash brown pie (potatoes mixed with flour and onions and then baked), spread with some garlic, butter, and topped with sour cream. Add soup and salad and upgrade your breakfast to a lunch. (Another just as crazy recipe is the hash brown pie with bacon. Try it!)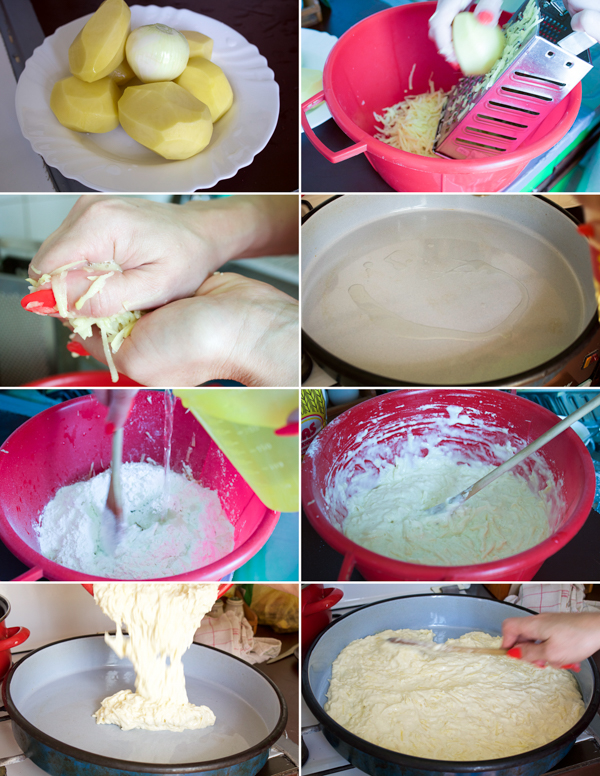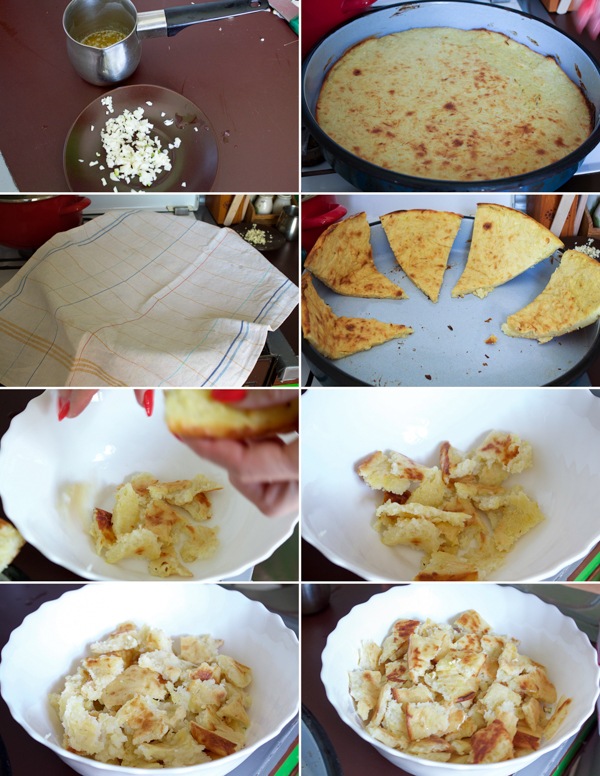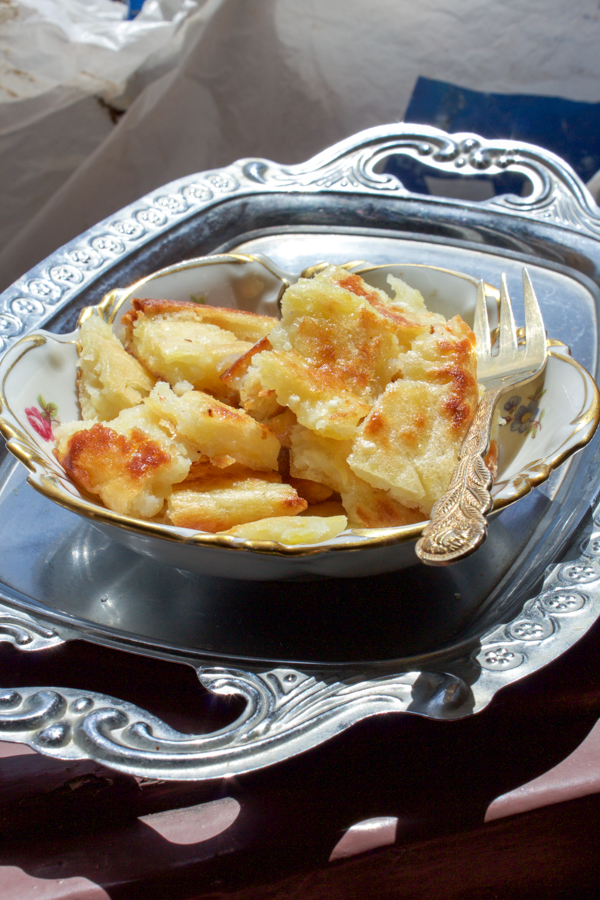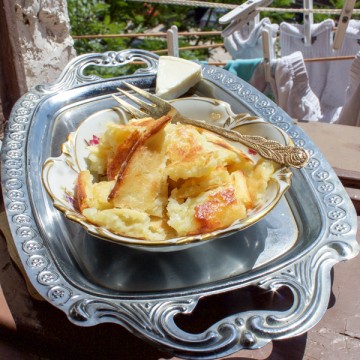 Hashbrown Potato Pie (Kljukuša)
Ingredients
3

tablespoon

oil

1

pound

potatoes

1

large yellow onion

1

tablespoon

salt

½

teaspoon

ground pepper

10.5

ounces

flour

9

ounces

lukewarm water

2

tablespoon

butter

3

garlic cloves

10

ounces

sour cream
Instructions
Preheat oven to 480F. Oil the pan (a 20 inch diameter was used for this recipe). Leave in the oven to warm up.

Peel onions and potatoes, then grate together. Squeeze the mixture in batches to release as much starch as possible. Add salt, pepper, flour and water. Stir vigorously until integrated. Transfer to the hot pan and even out on all sides.

Bake for 30-35 minutes, turning the pan around every 15 minutes.

Take the pie out and spread melted butter over it. Leave to cool for a few minutes. Meanwhile, mix sour cream and garlic until smooth.

Break the pie apart into smaller pieces, and layer into a serving bowl. Top with sour cream and garlic.
Notes
The water/flour formula is such that if there is too much water you add a little more flour. If there is too much flour you add a little more water. Go slowly and you'll find the right thickness.