Leek and ground beef risotto, a quick, one-pan dish to get all your basics in: protein, carbs and fat.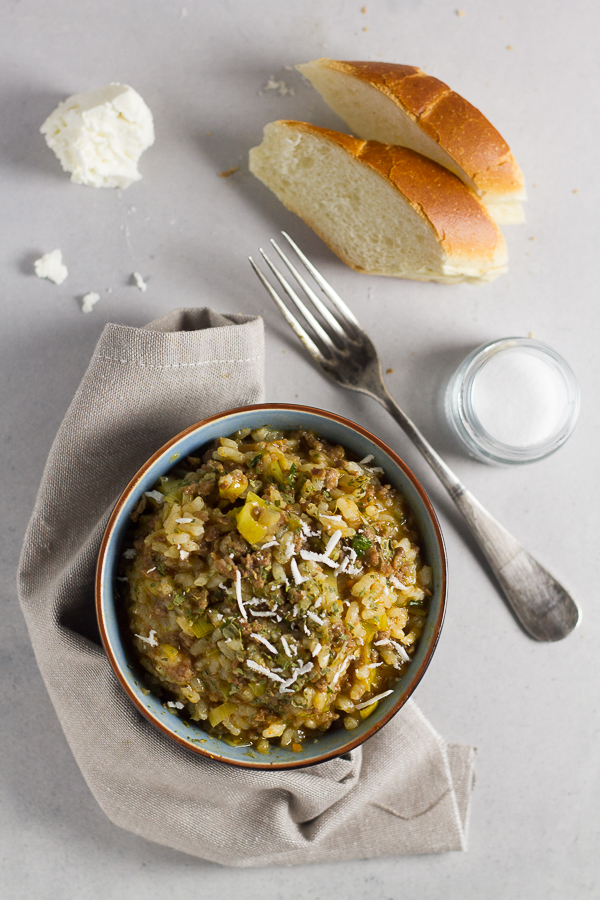 Leeks are a strange creature. They're the onion's forgotten cousin, and in taste this is mildly reminiscent. They don't deviate from the onion family in looks either, as they're a more robust version of scallions. Unlike the scallions which I find the best in their most colorful and completely fresh variant, leeks taste best when prepared.
However, we won't be doing a leek soup recipe.
I cannot think of an appetizing way to combine these two terms in real life, and you're aware of my fondness for soups. The first time I read about the leek soup was during the French craze in the US some fifteen years ago. It was a recipe recommended to American women by a French woman in a book about thinness. The recipe escapes me, but it called for hard boiled eggs and leaks, and the first time I made it this soup did a number on my digestive system. After, I didn't dare touch leeks for years.
When I did eat it, it was in a leek and ground beef risotto that we'll be making today. It's a lighthearted way to have you try something you probably didn't pay enough attention to before. It's with enough rice, and ground beef as to not be the dish's main attraction.
And just as you forget that this is essentially a leek recipe, it will surprise you by appearing in a very light, but not easily forgettable form.
Here are a few more leek gems I found around. And if you're more of a risotto person, here is an idea.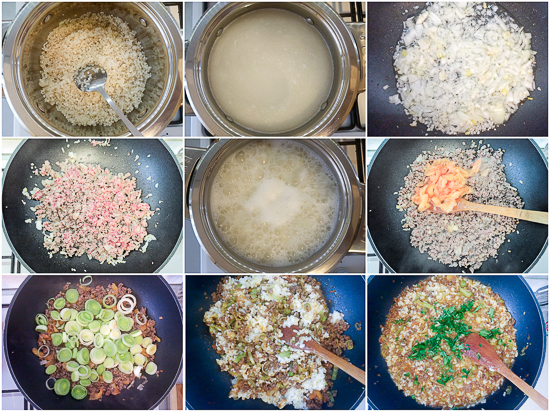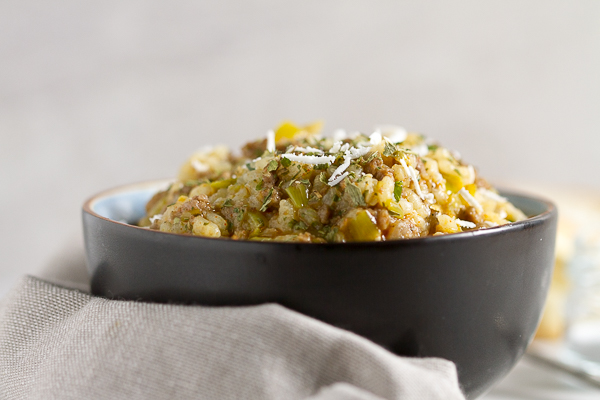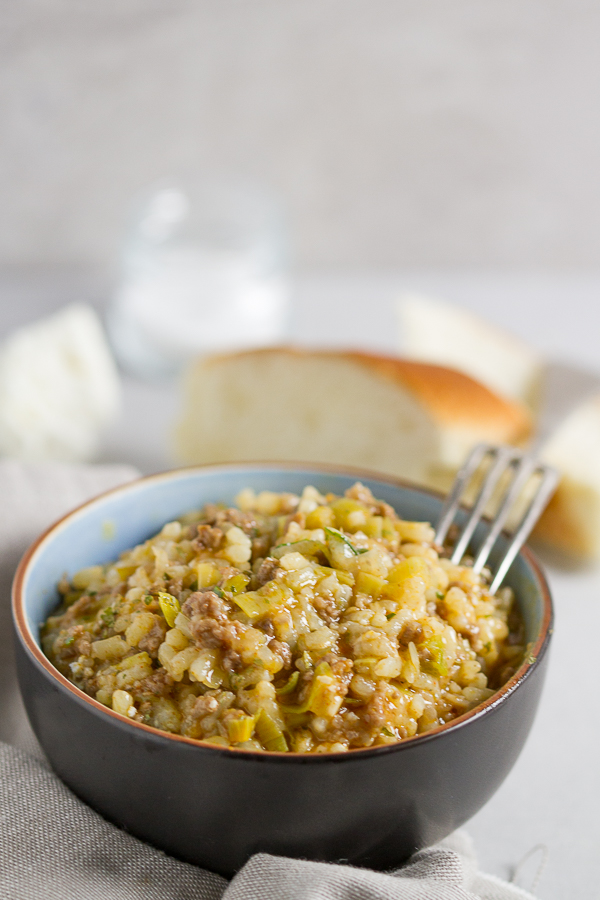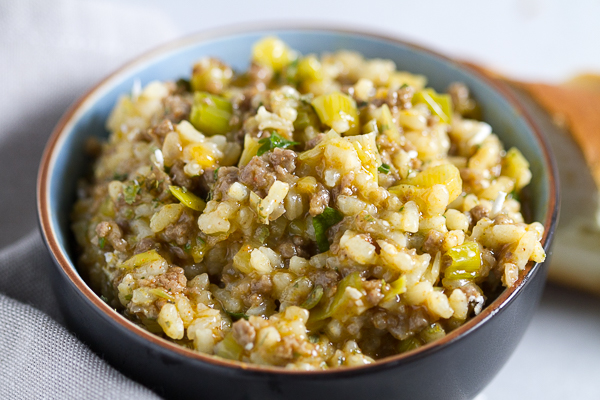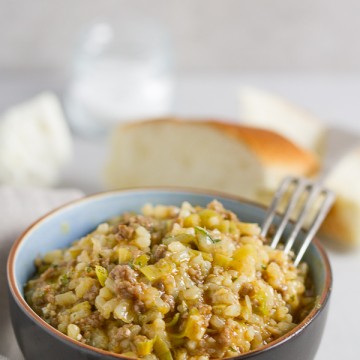 Leek and Ground Beef Risotto
Ingredients
2

tablespoons

butter

1

yellow onion

medium, minced

1

garlic clove

minced

14

ounces

ground beef

1 to

mato

skinned and diced

2

leeks

sliced into rounds

½

cup

rice

round grain

1

bouillon cube

or 2 tablespoons Vegeta

Ground pepper to taste

1

tablespoon

red paprika

3

tablespoons

parsley

minced
Instructions
In a larger pot heat butter over medium. Add onion and garlic and simmer 2 minutes.

Add meat and simmer for 5 minutes. Add tomatoes and leeks and simmer another 10 minutes.

Add rice, seasonings, and 1 cup of water and continue simmering. Simmer about 40 minutes, adding a total of 3.5 to 4 cups of water throughout cooking.

Garnish with parsley.