Potato Eggplant and Zucchini Moussaka is a rare vegetarian treat from the Balkans. Uncomplicated, five-ingredient, one-pan meal: this vegetarian moussaka may just become your go-to idea for a Sunday brunch.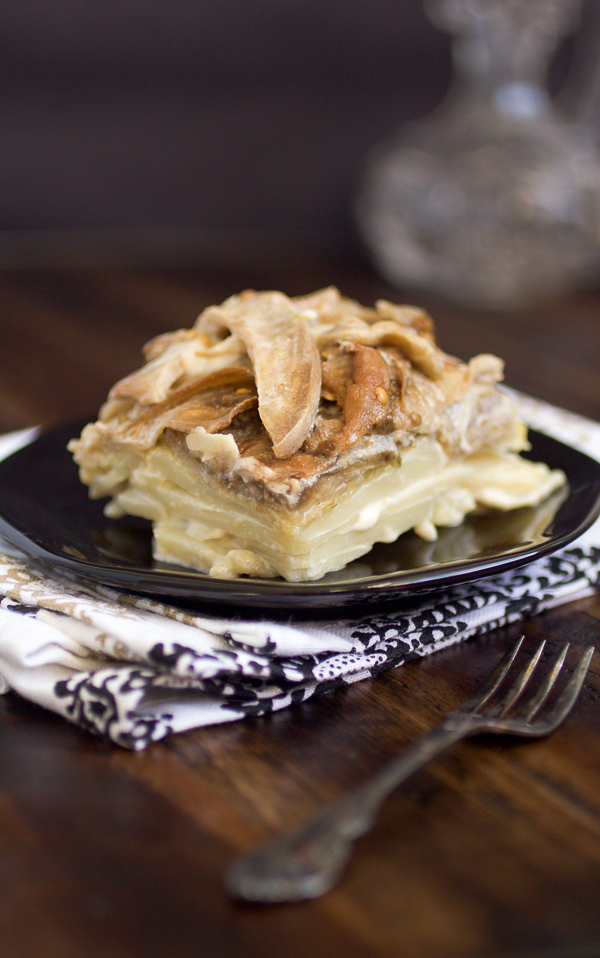 I hear complaints that there aren't enough Balkan vegetarian recipes.
Agreed.
This cuisine is meat centric. For this reason, whenever I hear a meatless recipe being discussed, I jump at the chance to share it with you.
Have you seen My Big Fat Greek Wedding? (You know, the movie that perfectly describes every immigrant group in the US?) One scene from that movie explains Balkan attitude toward vegetarianism the best.
A guy comes to meet his girlfriend's family. Dinner is served. The girl explains he doesn't eat meat.
Everyone freezes.
But a quirky aunt saves the day."Oooh that's ok, that's ok. I make lamb!"
Most Balkan people are convinced that vegetarians are only vegetarians because they haven't tasted meat that was good enough. Terrible argument considering most vegetarians have strong convictions regarding their diet.
I respect that. But a part of me shares the opinion with the above aunt.
But even I (who eats steak rare) didn't know what surprise I was in when a potato eggplant and zucchini moussaka was described to me. I grabbed the recipe, tested it, and am coming back to say there is plenty of room for vegetarian wonderfulness in the Balkans. (Also try this perfect vegetarian side dish made from roasted red peppers in a cream sauce.)
This moussaka is a little different than the other two moussakas on the site, mainly because of a different layering method. Instead of the repeating layers, each ingredient has its own, thick layer.
In addition, there is a little trick with water: add a little bit of it in the pan before baking. This, combined with the heavy cream that's added at the very end, creates a nice sauce.
So, my darling vegetarians, how did we do?
(Recipe by Samir Hajdarević)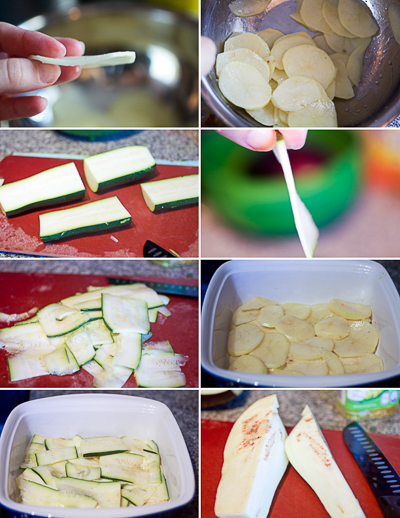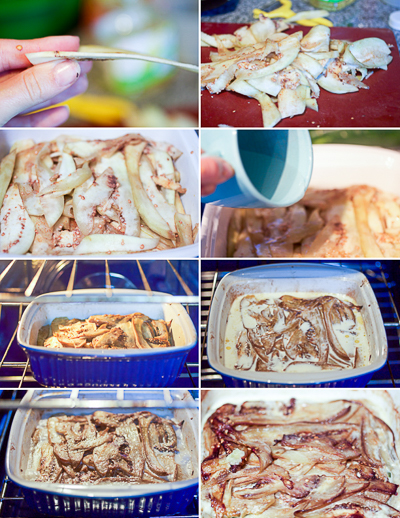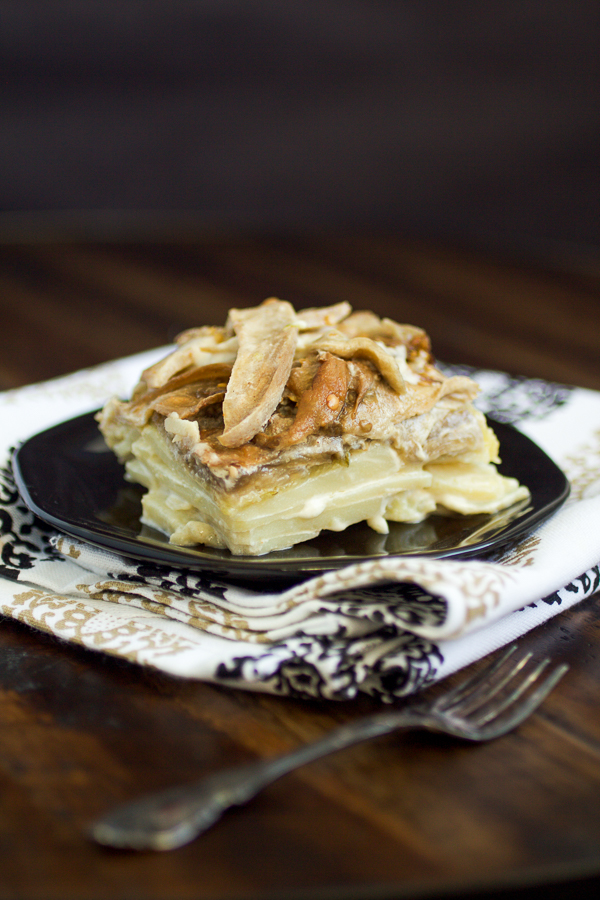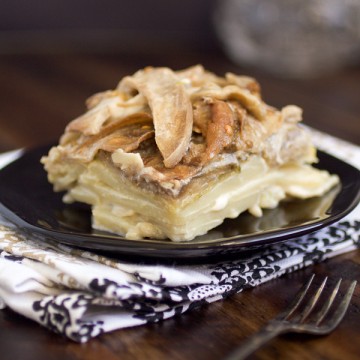 Potato Eggplant and Zucchini Moussaka
Ingredients
3

potatoes

large, peeled and diced into thin rounds

2

zucchinis

medium, sliced lengthwise with ends off

1

eggplant

medium, peeled and sliced

2

teaspoons

parsley

minced

Salt and pepper to taste

Optionally paprika or other potato seasoning

3-4

ounces

heavy cream

Oil
Instructions
Heat oven to 475°F.

Season each vegetable separately with ⅓ of seasonings and 1 tablespoon of oil.

Oil a baking pan (sized about 8X8inch), and layer potatoes on the bottom. Layer zucchini on top of potatoes. Layer eggplant on top of zucchini. Spray or paint with 1-2 tablespoons of oil on top and add ¼ cup of water to the pan.

Bake for 35-40 minutes, turning the pan around once or twice. If moussaka blushes, cover with foil.

Take moussaka out of the oven and pour heavy cream on top. Bake an additional 15-20 minutes. Serve warm.